Why Voice Authentication May Be a No-Brainer for Banks
Financial institutions can increase productivity and improve security in their customer engagement centers while reducing customer frustration.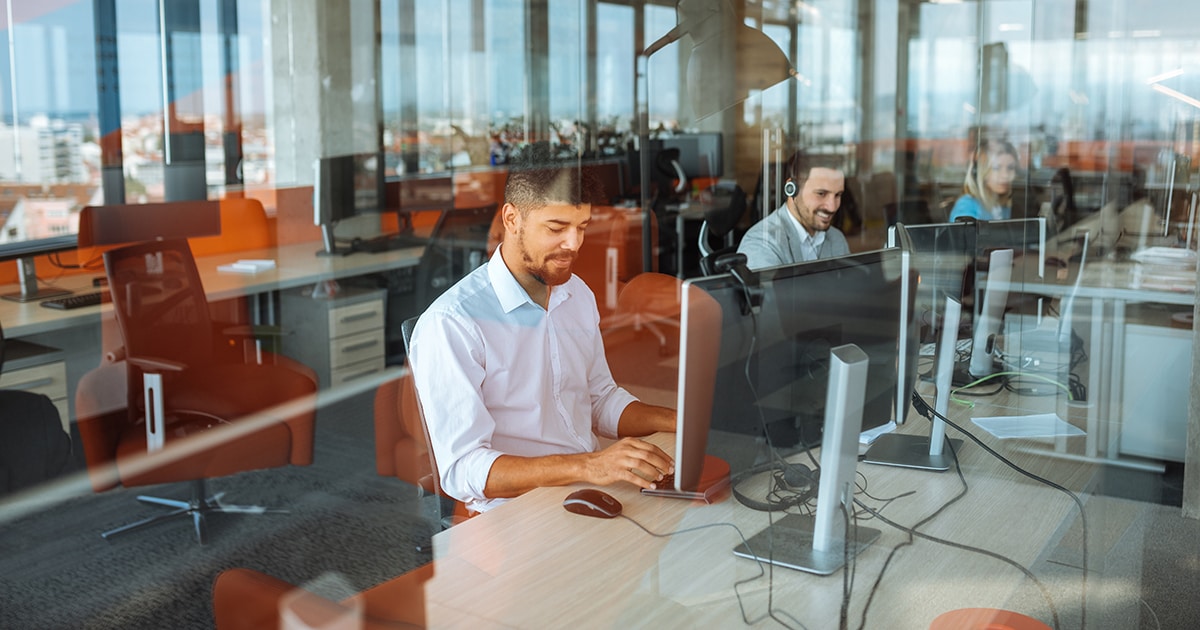 When I tell organizational leaders that they can cut the average call time in their customer engagement centers by 10 to 20 seconds, their eyes light up. I can see them doing the mental math, calculating their potential savings by multiplying those shaved seconds across all the calls that their customer service representatives handle every day.
Then, when I tell them that they can achieve those savings by implementing one new technology (rather than overhauling their entire customer engagement infrastructure), they start wondering how quickly they can get a pilot program off the ground.
The technology I'm referring to is voice authentication, which allows customers to bypass the typical laundry list of security questions about their first pet's name or their high school mascot — a process that can eat up 10, 20 or even 30 seconds per call.
There are two styles of voice authentication:
Active authentication requires customers to repeat a stock phrase, such as "My voice is my password."
Passive authentication relies on the software to pick up customers' voices as they chat with agents, and then authenticates them against a sample recording.
Although several large financial institutions have already adopted the technology, it's still relatively new, which means smaller regional banks have an opportunity to be early adopters of a solution that can dramatically improve productivity and efficiency in the customer engagement center.
Discover how CDW can help your bank or credit union design and implement transformative technologies.
Meeting Customers' Demands
While financial institutions can also try to improve customer engagement center efficiency with live-chat and self-service tools, most customers still prefer talking to a representative.
Currently, I'm working with a regional bank that is piloting voice authentication technology with 25 of its agents. Although the most dramatic savings from the solution tend to come at scale (with deployments of 50 agents or more), this bank expects to make its investment back within just eight months.
In addition to the financial savings, voice authentication has two other big benefits. The obvious one is enhanced security. While a would-be identity thief may know the answers to a customer's security questions or be able to steal personally identifiable information, no one can "steal" another person's voice. Also, there's a substantial customer service benefit. Customers don't want long call times anymore than managers do, and they often become frustrated when they're asked to repeat their birth date and mother's maiden name over and over again to different representatives.
Here's an experiment: Pay a visit to your call center and ask any agent if customers ever complain about having to repeat their information multiple times. I'm willing to bet the answer is yes. This means not only are customers frustrated and dissatisfied, but also that calls take even longer to complete, as representatives must listen to callers complain before they can even begin the resolution process.
In my experience, a no-brainer technology that can single-handedly revolutionize productivity in the customer engagement center only comes along once every five or 10 years. This is one of them.
To learn more about how your organization can employ connected technologies to streamline operations and improve the customer experience, download "The Digital Transformation Insight Report" by CDW.