Why Physical Security and Cybersecurity Work So Well Together
Today's security leaders can't rely on just a lock and key anymore. Integrating cybersecurity can provide 360-degree insight.
"You can't have good physical security without good cybersecurity," said Link Simpson, physical security practice lead for CDW, at the CDW Solution Forum on Cybersecurity. "The evolving threat landscape really requires looking at both from a holistic standpoint."
With the growth of the Internet of Things and digitally enabled physical security tools, treating physical security as one arm of an organization's cybersecurity plan is the most effective way to protect people, property and premises.
Still, when Simpson polled the audience at the forum, held Oct. 19-20 in San Antonio, much of the audience responded that responsibility for physical security in their organizations had remained with the same personnel for at least five years. To ensure stability and security, organizations need to adjust their cybersecurity and physical security strategies to address today's threat landscape.
Hardware and Software Create a Remarkable Power Duo
Simpson identified three key trends in physical security: the convergence of video surveillance, access controls and sensors; the adaptation of cloud-based physical security; and an increased use of video analytics.
The tools of physical security are influenced by these trends. "Software is really the key driver," Simpson said, but the right hardware enables that software to do its job. For example, better cameras will elevate outdoor security from simple capabilities, such as perimeter monitoring, to more sophisticated applications, such as license plate recognition. New solutions can also enable security tools to provide new benefits. For example, heat-mapping solutions can alert organizations when an area is becoming congested and help to direct traffic elsewhere.
Simpson said the principal framework of physical security includes cameras, environmental sensors, door controllers, readers and credentials, and biometrics. These tools enable a variety of security capabilities: control of loitering and abandoned objects, door access control, perimeter monitoring, gate controls, occupancy tracking, a centralized physical security platform, environmental sensors, visitor management and heat mapping of crowd flow.
Video analytics tools in particular are revealing enhanced possibilities. "What we're starting to see is more of a trend to where physical security is moving from forensic to preventive, and that's a huge emphasis for us," Simpson said. He estimated that 95 percent of video surveillance currently involves reviewing video after an incident to determine how it unfolded, instead of using analytics capabilities to prevent issues in the first place.
Currently, Simpson says, the video analytics and computer vision market is composed of providers who have singular strengths. By integrating multiple tools, organizations can provide a holistic solution that supports their 360-degree video needs.
The Need for a Comprehensive Physical Security Strategy
To provide comprehensive physical security, organizations need to think beyond tools — they need a strategy.
That begins by designating a role to oversee the integration of physical security and cybersecurity. "The key is making sure that roles and responsibilities in your organization are clear," Simpson said. "Somebody's got responsibility for both of them, and then they're talking together, even if they're in separate organizations."
This requires a strategy that considers design, orchestration and management, each of which informs the others. Simpson said leaders should have a strategy workshop that leads to a full site assessment and solution design, including camera and sensor selection and placement.
From there, organizations can turn to quick-start services that include camera and sensor deployment, door controller installation, access-control implementation and full integration of software and analytics tools. Managed services and monitoring services support the system on an ongoing basis, continuously informing the evolution of the design and orchestration.
While many organizational leaders have privacy concerns about physical security measures,  Simpson suggested that analytics can be used to address these concerns while maintaining an effective security posture. For example, instead of using facial recognition, organizations can implement facial matching. This leans on a database of approved persons; when cameras detect a face not in the database, personnel can investigate.
"You're identifying them against a database of people that you get to know who are allowed," Simpson said. "That will be fine, that will help extract security standpoints without getting into any regulatory trouble."
Simpson also emphasized that physical security tools can support operational goals. Cameras that detect thieves can also send alerts to salespeople that a customer has been lingering in front of an expensive item, prompting them to approach the customer and initiate a sale.
"Clearly, all of our organizations have a responsibility to look at both the cyber side and physical problems," Simpson said. "It's something that really has to be looked at together."
Story by Autumn Whitefield-Madrano, a New York-based associate editorial director and a contributor to BizTech Magazine. She covers trends and tech in retail, energy & utilities, financial services and nonprofit sectors.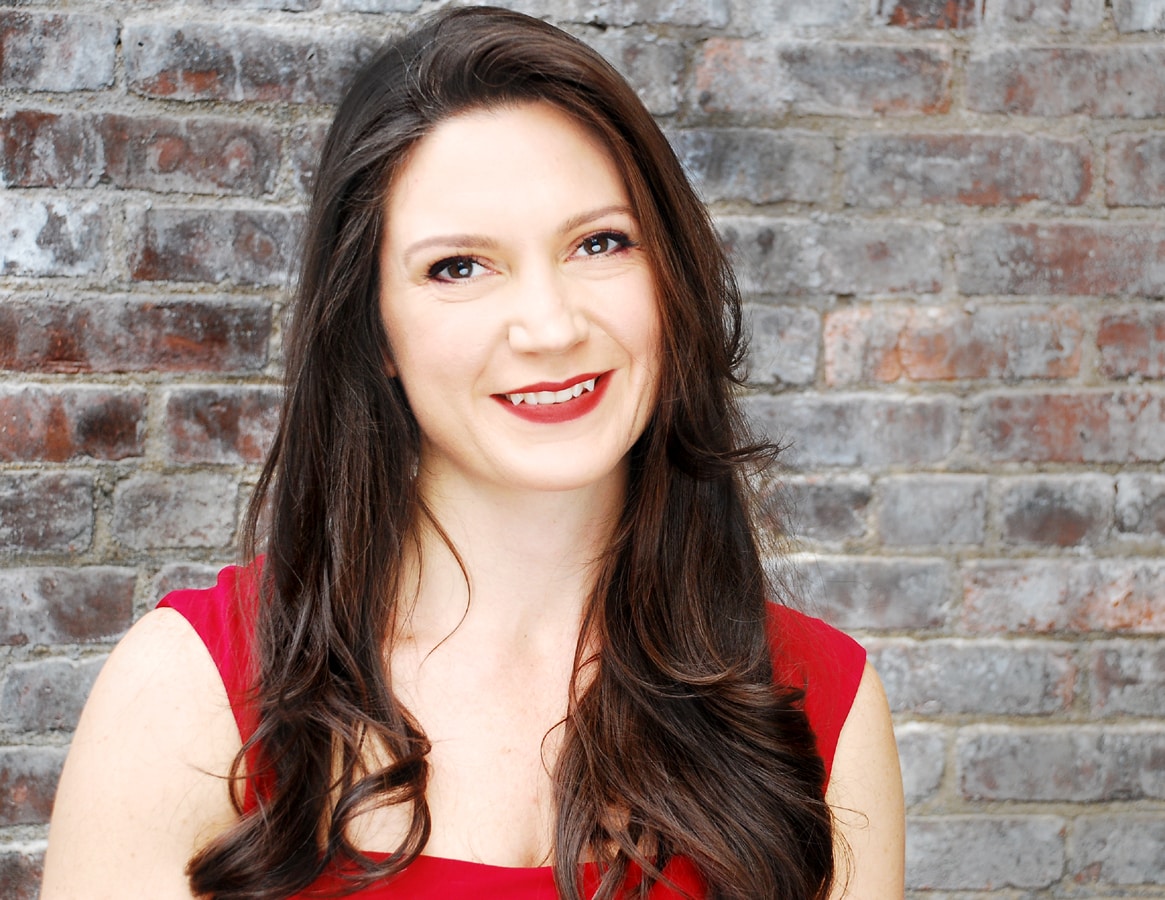 Autumn Whitefield-Madrano
Associate Editorial Director
view more work

Autumn Whitefield-Madrano is a New York-based associate editorial director and a contributor to BizTech Magazine. She covers trends and tech in retail, energy & utilities, financial services and nonprofit sectors. 
view more work