Protect Your Infrastructure with CDW's Amplified Security Services
A customized security plan can help organizations deal with their most pressing needs.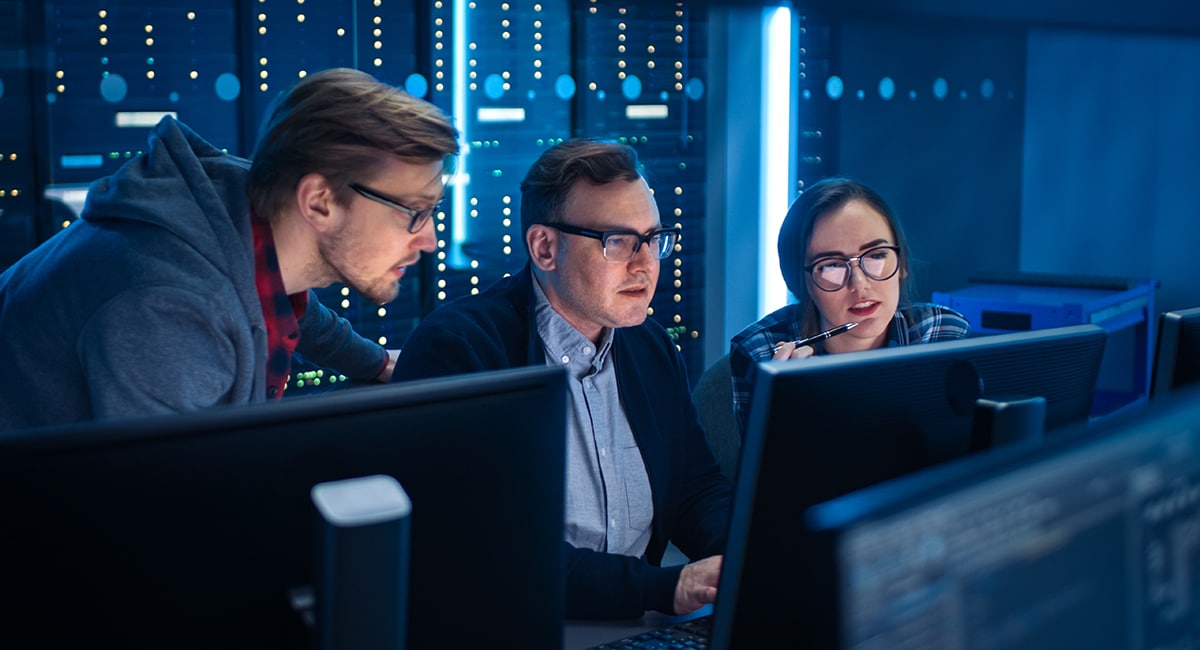 The most exciting part of my job occurs when I have the opportunity to visit with a new client organization and help its leaders assess their security infrastructure and remediate any vulnerabilities. I enjoy being able to examine the current state of their cybersecurity programs and help them redesign elements to better address the modern threat environment.
Learn how CDW's Amplified™ Security Services can improve your security posture.
Recently, I had the opportunity to engage in this type of work with one of CDW's customers — the government of a midsized county. After a meeting with the county's IT team, we rolled up our sleeves and looked at the controls in place to protect the sensitive information of its constituents. As with many government agencies, funding was tight, and IT team realized that some of its infrastructure had fallen out of date with modern standards. The county wanted an honest assessment of the status quo and recommendations on where it should focus its limited IT resources.
As we worked through the assessment, we identified two core issues that required immediate attention. First, the county's network firewall platform was quite outdated, running technology that was over a decade old. The devices still functioned, but they were designed to protect against the threats of 10 years ago, not today's advanced persistent threats. Our first core recommendation was that the county replace this aging firewall infrastructure with a modern next-generation firewall (NGFW) designed to stymie today's attackers.
We also realized that the core of the county's network lacked essential security controls. If someone gained physical access to the building and connected any device to the network, the attacker would have open access to all types of resources. There was no internal access control restricting the devices that could connect to the network and limiting the authorization of those devices based on the identity of the user. The county urgently needed a network access control (NAC) solution to address these risks and protect its network.
Security Services That Meet Your Needs
CDW's Amplified™ Security Services are specifically designed for this type of situation. Our subject matter experts work with clients to assess their existing security programs, design control enhancements, implement those upgrades and manage services on an ongoing basis. We tailor a set of services that directly cater to the needs of each client.
In this case, the county asked us for help in designing and implementing security solutions to address the two major gaps identified during our assessment. We began with the firewall, helping the county identify its requirements, evaluate specific solutions and then select a product that met its security objectives while remaining within the constrained budget. We worked with the IT team to get that firewall up and running, and it now provides advanced protection for the county's network.
We went through a similar process to help the county identify a NAC solution and assisted its networking team with integrating that solution into the existing network architecture. Today, the NAC solution provides continuous protection for the county's network. Whenever a new device attempts to connect to the network, an automated assessment detects its current security state and determines whether it can safely connect. After passing that check, the device is placed into an appropriate network zone based on the identity of the user.
Cybersecurity presents organizations with complex challenges, and there are many risks competing for limited attention. CDW Amplified Security Services can help organizations identify and address their most pressing needs.