White Paper
Improve Network Security with a Technology Update
Key technologies and considerations to keep in mind when updating your security protocols.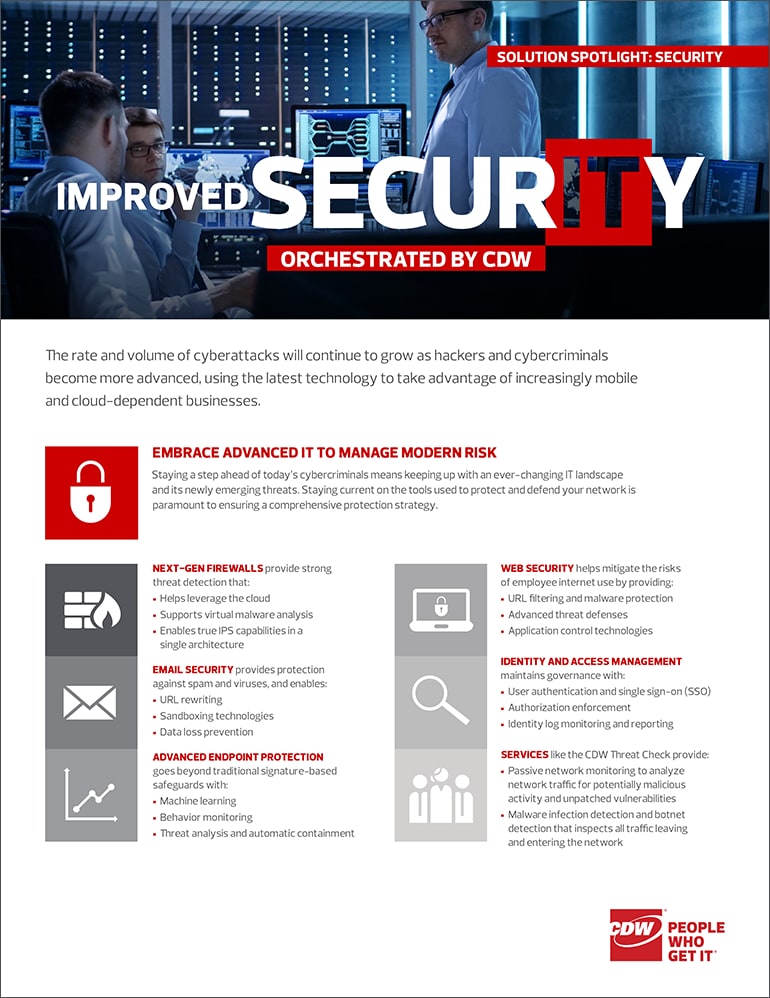 The need for amped-up security measures is top of mind for organizations across all industries as they strive to stay a step ahead of increasingly sophisticated hackers and cybercriminals.
Proactive security protection requires the right mix of the latest technologies, including next-generation firewalls, email security, advanced endpoint protection, web security and identity and access management.  
Check out our Security Update Solution Spotlight for a look at how organizations can improve network and infrastructure security while safeguarding information.  
CDW can help your organization improve security with the latest technologies and an in-depth threat check.
A major regulation went into effect this year to govern how organizations that do business in the European Union handle data. Here's what you need to know.
A holistic assessment of threats and vulnerabilities helps an organization appropriately prioritize and mitigate its risks.
Artificial intelligence and data analytics are improving the performance of endpoint security solutions.