How to Implement Enhanced Video Surveillance Technology
Like telephone systems a decade ago, the digitization of data provides valuable new use cases for surveillance systems.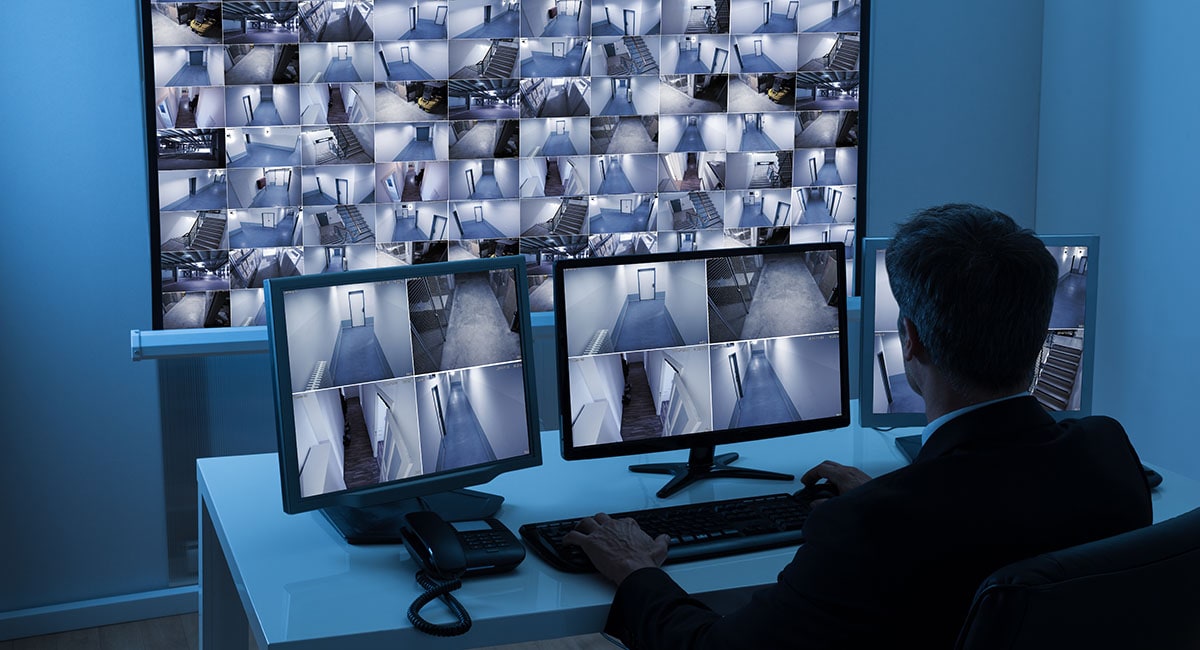 Video surveillance technology plays an essential role in protecting the safety and security of businesses across industries. Organizations ranging from hospitals and schools to manufacturing plants and retail stores depend on video surveillance to reduce many different kinds of risk. Until recently, the camera systems providing this video surveillance typically fell under the responsibility of facilities management teams who treated them as another part of the physical plant, similar to power, heating and cooling systems.
Learn how CDW can help you derive the most value from your video data with enhanced video surveillance.
Video surveillance technology is now in the middle of the same transformation that revolutionized business telephones 15 years ago. Organizations are moving from old, inflexible analog camera systems to modern and agile IP-based digital video surveillance technology. At the same time, they're shifting responsibility for these systems from facilities teams to IT groups who are more familiar with providing reliable and consistent digital services to other business units.
A Higher Level of Responsibility
As IT professionals take charge of video surveillance, they also accept challenges and opportunities similar to those they took on with the adoption of digital telephony. First, they must recognize that video surveillance is a critical technology that, like a telephone, must provide a consistent, reliable, high-performance experience. Surveillance outages expose an organization to an unacceptable level of risk, and video systems must be managed to provide highly available service to safety and security staff.
With these challenges come the opportunity to treat video surveillance as a new source of data that can drive business value. Organizations that adopted Voice over IP telephony found themselves integrating VoIP into their collaboration, productivity and customer relationship management solutions.
Similarly, enhanced video surveillance systems (or EVS systems, which combine IP video surveillance technologies with video analytics to get more value from video data) create new opportunities to drive business value that go far beyond traditional physical security applications.
Let's take a look at a few examples from our work with CDW customers:
Retailers use video data to track customer activity and optimize product placement in their stores. Heat map analytics allow them to monitor patterns of traffic flow throughout the store and track customer dwell time in front of different product displays. The data generated by these systems provides unprecedented performance monitoring for marketing programs.
Hospitals use EVS systems to better monitor activity throughout their campuses. For example, an EVS system can monitor the arrival of ambulances and watch for illegally parked vehicles that might block emergency traffic flow.
Manufacturers deploying EVS systems can integrate video data directly into manufacturing and safety processes. Applications range from quickly detecting disruptions on an assembly line and automatically dispatching repair teams to monitoring employee use of eye wash stations and summoning emergency medical assistance.
At CDW, we bring together a long history of success in both digital transformation and security services. Our experts are ready to help you choose the right video management system, cameras and analytic tools and ensure that you're positioning them properly in your organization.