6 Cybersecurity Questions for Your School's IT Team
Start a conversation that will help you focus on your security posture.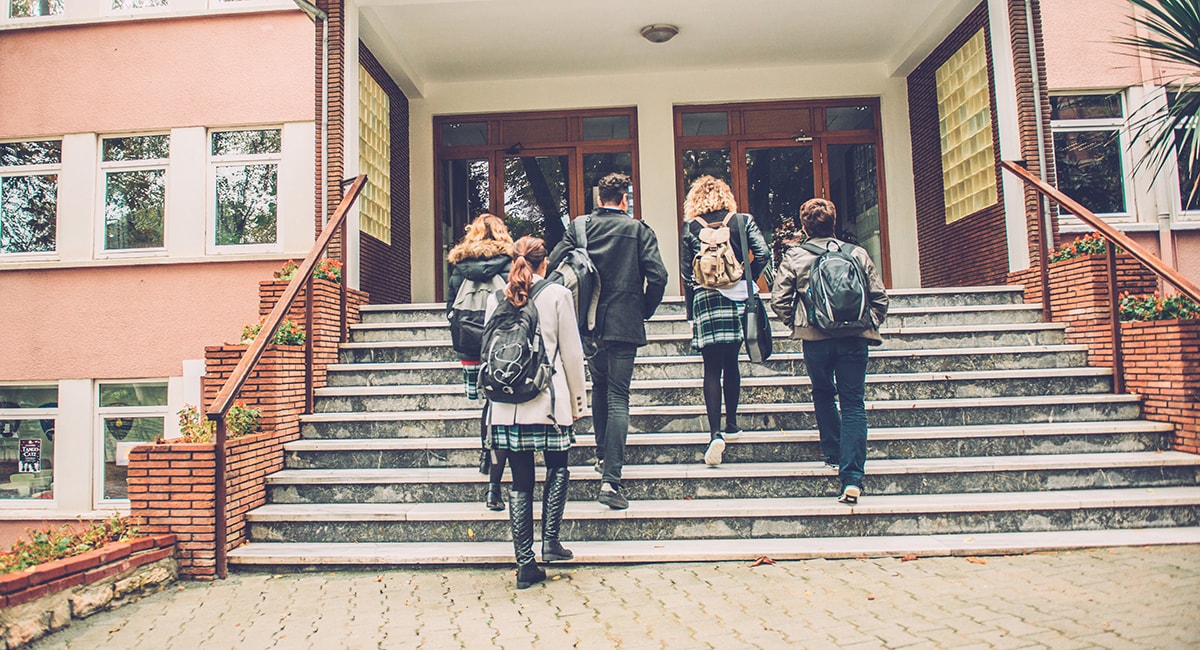 School leaders have a diverse set of risks that they must manage. From the public health risks associated to scheduling issues that arise during weather emergencies, it's understandable if cybersecurity doesn't rise to the top of the list. While cybersecurity might not present itself as an immediate emergency, school leaders should consult regularly with their IT teams about this significant technology risk.
One of the major barriers to these conversations is the lack of a common vocabulary. The world of cybersecurity is full of technical terms that may be bewildering to school leaders who find themselves more familiar with the world of education. Let's take a look at six questions that you can use to start an informed conversation at your school.
Learn how CDW•G can help protect you from data breaches.
1. How Well Do We Understand Our Cybersecurity Risk?
Cybersecurity risks are complex and involve understanding technical and business process elements that may affect the overall security posture of an organization. Security risk assessments that focus on people, processes and technical systems can help clarify the current situation as well as prioritize risks and any necessary improvement efforts. If you get the sense that you and your IT team don't already have a good understanding of these risks, consider engaging a partner to facilitate the risk assessment process.
2. Do We Have the Right People Dedicated to Cybersecurity Issues?
Security efforts gain traction only when an individual or team is directly accountable for cybersecurity. Unfortunately, resource limitations often lead to the prioritization of other efforts. If your school doesn't already have at least one dedicated security expert, consider creating a new position or at least assigning cybersecurity responsibilities to an existing staff member as a significant portion of his or her job. Engaging a security solution provider to augment staff capacity or expertise limitations is often a practical and affordable alternative.
3. Does That Team Have the Tools and Information It Needs?
Detecting and responding to security incidents requires both technical tools and access to information sources. Ask your cybersecurity team about its level of situational awareness. If a breach occurred, do team members feel confident that they could quickly detect and respond to the incident? If you don't have the internal resources, consider using a managed security service provider that offers continuous monitoring services to supplement your team's efforts.
4. Could We Recover Our Data If It Suddenly Became Inaccessible?
Ransomware attacks often strike schools and other public institutions. The most effective response to these attacks is to quickly restore information from backups. Are your school's critical records routinely backed up? Has the IT team tested restoring those records from backup?
5. Do We Have a Plan in Place to Respond to a Cybersecurity Breach?
Cybersecurity incidents are fast-paced events that take on a high level of urgency. IT professionals and school leaders will be called on to make rapid decisions of great significance. Taking the time to develop an incident response plan or use a retainer for appropriate response services from a partner in advance brings calm rationality to the heat of a response effort.
6. Can We Communicate in the Event of an Emergency?
If a cybersecurity issue renders your existing email and messaging systems unusable, do you still have the means to communicate quickly with your IT team? If you already have an emergency communication system in place for weather and other physical emergencies, consider using that system to communicate in the event of a cybersecurity emergency.
These questions are meant to serve as starting points for a continuing conversation. You can use them to get a sense of your school's current cybersecurity maturity and help IT teams better focus on the big picture.