With Enhanced Video Surveillance, the Possibilities Are Endless
Applying data analytics to video monitoring systems produces a wide variety of use cases that can deliver value to manufacturers and organizations in other industries.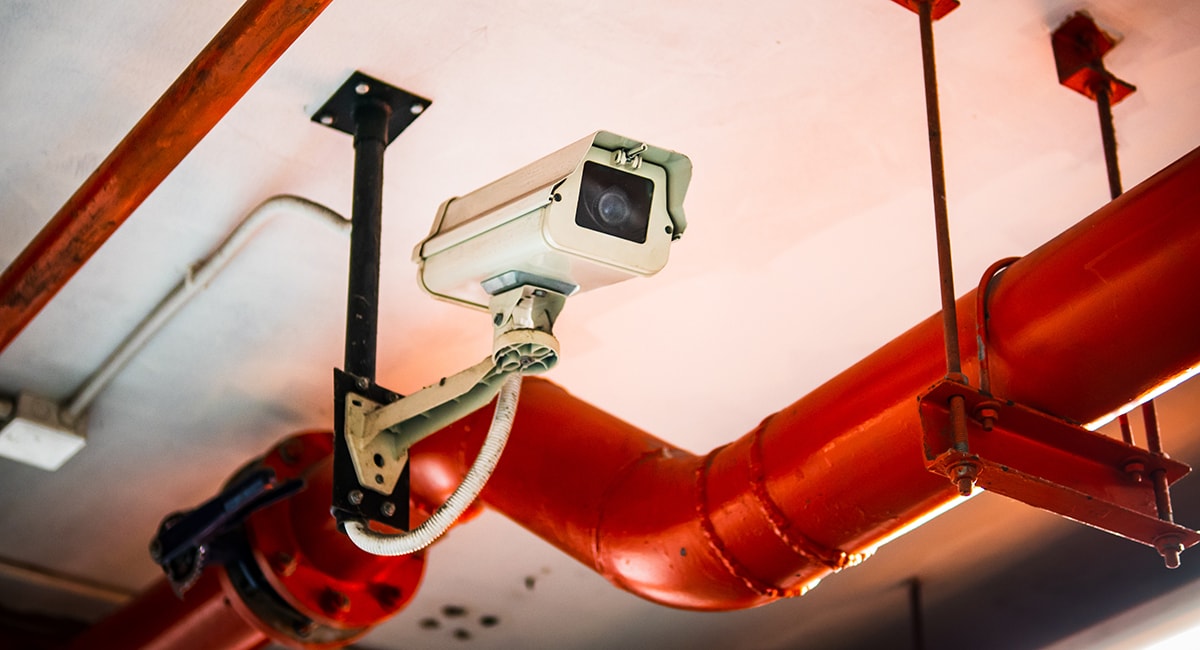 Nearly every customer we talk to is interested in the potential benefits of digital transformation. Solutions that take advantage of the Internet of Things and advanced data analytics offer unprecedented opportunities for organizations in just about every industry.
Among the most fascinating aspects of digital transformation are the capabilities that can be achieved when we combine technologies. Integrating solutions that may seem unrelated can produce new and unexpected results that leap an organization forward. One of the most exciting examples of this is enhanced video surveillance.
Many companies have deployed video surveillance systems to keep an eye on security conditions at offices, factories and all sorts of other facilities. But adding data analytics and other tools to a video surveillance system creates enhanced video surveillance — and opens a wide world of possibilities.
Use Cases for Enhanced Video Surveillance
The ways that organizations can use IoT are limited only by the imaginations of those working on a project. Earlier this year, CDW published a white paper that spells out some of the most common — and valuable — use cases for enhanced video surveillance systems in manufacturing environments. These include traditional physical security applications, worker safety and operational management. The benefits of these deployments in a manufacturing environment are significant, but it's not difficult to see how they can deliver value to other industries as well.
Manufacturing firms might deploy automated analytical technology of enhanced video systems to:
Detect motion in restricted areas, such as entry to a server closet or movement near high-voltage equipment or hazardous materials
Monitor the movement of valuable assets, such as molds and dies
Identify line-crossing events, such as a worker reaching into an unsafe zone
Distinguish unknown faces on a factory floor from employees and partners identified through facial recognition technology
Read license plates to identify the vehicles entering and leaving a facility
Detect and count the number of people or vehicles in an area
Inspect raw materials and finished goods
One of the most interesting aspects of enhanced video surveillance is that organizations can use these systems to engage in multiple use cases while making only a single investment in the necessary infrastructure. The tools that improve physical security — the cameras and analytics software — can also monitor worker safety and measure operational efficiency. By implementing multiple applications, organizations can improve the cost-effectiveness of their capital expenditures and increase their ROI.
Video Management System: An Essential Element
The brain of an enhanced video surveillance solution can be found in the video management system. The video cameras serve as the main sensors of the system — its eyes and ears — but the management software provides a central point of orchestration, management and analysis.
Among the capabilities a video management system can offer:
Managing cameras deployed throughout the enterprise (including remote locations)
Receiving and processing video feeds from cameras
Managing video storage and lifecycle requirements
Displaying video for playback
Compatibility with specialized video analytics applications
Connecting with other systems for integration with access control or alert and notification systems
Organizations looking to deploy an enhanced video surveillance solution should carefully consider their choice of a video management system. This decision will affect not only the immediate capabilities of the system but also its future functionality.
Want to learn more about enhanced video surveillance solutions? Read the CDW white paper "How Enhanced Video Surveillance Boosts Manufacturing."
This blog post brought to you by: