This Year's Wi-Fi Changes and What They Mean for Your Organization
With its enhanced capabilities and unprecedented performance, Wi-Fi 6E can help ensure your organization has the seamless connectivity that is crucial for productivity, efficiency and innovation.
Think of your Wi-Fi network as a highway system. The drivers on this highway are your users and their vehicle of choice is their mobile device. In recent years, wireless networks have seen an explosion of various mobile devices flood their Wi-Fi environment, causing major traffic jams throughout their enterprise. These traffic jams are largely due to poor traffic management and having a limited number of channels, or lanes. As your organization scales, the traffic on this highway system increases and then connection delays and congestion can occur.
Net new devices and the latest and greatest technology can't perform at top speed if they're placed into an already oversaturated or underperforming setting.  New technologies on your network, or supercars, promise increased performance on your wireless network, but can only move so fast if they're caught in congestion.  This congestion can occur for several reasons.
Perhaps your organization has too many devices, or you have legacy devices which slow down the whole network. WIFI 5 and WIFI 6 address the poor traffic management with better, high efficiency traffic management functionality with use of MU-MIMO, OFDMA and TWTMU-MIMO boosts wireless efficiency while OFDMA increases access to wireless channels by subdividing channels, and TWT reduces energy consumption.
With the introduction of Wi-Fi 6E, organizations can break free from the constraints of overcrowded 2.4 GHz and 5Ghz bands, thanks to the uncharted 6Ghz spectrum.
Wi-Fi 6E is like the un-restricted area of the Autobahn. WI-FI 6E provides more capacity with addition of 59 new lanes which are wide and open so every driver can push their supercars to the limit.  With its enhanced capabilities and unprecedented performance, Wi-Fi 6E can help ensure your organization has the seamless connectivity that is crucial for productivity, efficiency and innovation.
Building a Foundation for Wi-Fi 6E
Before your organization deploys Wi-Fi 6E, there are a few essential questions you must consider that will help you to ensure a successful and seamless transition to the new wireless standard:
Can my network infrastructure support it? Wi-Fi 6E's improved performance and capabilities mean that your organization's infrastructure needs to be capable of handling the increased bandwidth and user demands. This may involve 60W Power over Ethernet (PoE) switches, 40G or 100G capable core routers and laser optimized fiber optic cabling to ensure you can fully support the throughput of the 6Ghz spectrum.
What are our use cases for Wi-Fi 6E? Wi-Fi 6E allows for more capacity, so that your devices can run on the 6Ghz spectrum and do what they need to do without impacting your other devices. Does your organization utilize a number of Internet of Things (IoT) devices? Are your devices 6Ghz capable?
What is my migration plan? When you transition your organization to Wi-Fi 6E, you want to ensure that you're not disrupting your business processes. This is where it can be helpful to bring in a third-party partner. Networking experts can help you to understand any potential issues with a migration, and understanding your use cases will help you to better navigate the process.
Bridging the Digital Divide
One of our customers, a University, was struggling to provide Internet connectivity to its students in lecture halls. Their infrastructure was mostly legacy devices.
In order to determine how best to migrate the University to Wi-Fi 6E, we conducted network assessments. This helped them to understand what their network was capable of, what their users needed from them, where their infrastructure required upgrades and how best to secure the network for all of their users.
The assessments, coupled with proper planning and design, helped to ensure a seamless rollout of the new network, allowing students to connect to a secure, fast access point with Wi-Fi 6E.
One of the most important things Wi-Fi 6E can do for your organization is enhance the user experience. It's no longer enough to just buy wireless infrastructure, stick it in a closet and forget about it. The latest solutions leverage Artificial Intelligence and Machine Learning (AI/ML) to identify issues as they happen, as well as predict where future problems may occur.
In this era of dynamic connectivity, proactive measures hold the key to ensuring an unhindered journey along the digital highway. Just as a well-maintained highway system guarantees a smooth drive, a carefully cultivated WiFi 6E environment promises a transformative digital expedition for your organization.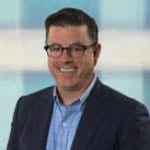 David Richardson
Solution Architect Team Lead
David Richardson is a Solution Architect Team Lead with more than 30 years of IT experience. He has enabled high-performing teams, helped develop and execute go-to-market strategies for enterprise network technologies, and helped drive CDW's presales networking strategist role.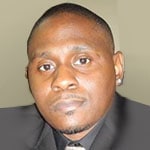 Charles Lewis is a senior enterprise wireless field solution architect. Charles has been with CDW for eight years, first as a wireless engineer and now as an enterprise wireless field solution architect assisting clients with complex wireless initiatives.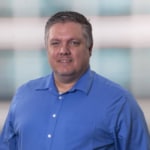 Aaron Pratt is an Enterprise Networking Team Lead at CDW and provides technical leadership and strategy for the Solution Architect team. He has been in the IT industry for more than 20 years, with extensive experience in Healthcare, Higher Education, and Fortune 500 Enterprises.