Never Enough Wi-Fi: Tips for Deploying a Scalable Network
Follow these four best practices to set up a Wi-Fi network that can expand as the organization grows.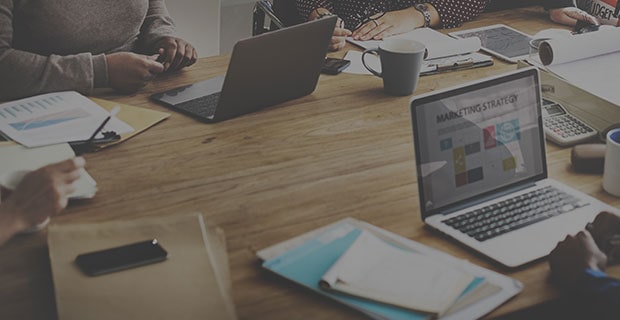 When it comes to setting up a Wi-Fi network, IT managers need to think density. In today's K–12 school environments, IT teams have to deliver sufficient bandwidth coverage to handle 30 to 35 students in each classroom. For colleges and universities, that number goes up to 75 to 80 students.
That same number could also hold true in many corporate conference rooms or at midsized companies, where teams hold meetings and dozens of employees need the Wi-Fi network to collaborate over Skype or download important company information.
Whether it's for a K–12 school district, college or university; a small or medium-sized business; or a government agency, here are four best practices that will sharpen the organization's next Wi-Fi deployment:
1. Define the Organization's Needs
Take an inventory of the number of users, devices and rooms the Wi-Fi network will support. Consider the type of work that the people involved will do. In K–12 schools and colleges or universities, students stream video and participate in group work often, so the IT team needs to consider equipment that can handle advancements in video technology and support video-based collaboration environments. IT teams also have to make realistic assessments of how much staff they have available for both the deployment and ongoing management.
2. Do a Site Survey
Here's where the technical people take over. For new deployments, site surveys can determine if a Wi-Fi network can run in that environment and, if so, establish the best spots to run access points (APs), antennas and cables. For new deployments especially, IT teams use what's known as "active site surveys" (the test Wi-Fi adapter communicates with the test APs and delivers detailed information such as network traffic levels and throughput packet loss). During the site survey, the team runs tests to make sure the configurations and signals are set properly so each room can handle 30 to 35 students in a classroom. Ideally, site surveys will help the team determine how many access points should be deployed in each room. IT staff needs to get this right because the organization can experience channel interference if the APs are distributed improperly.
3. Select the Right Technology Partner
Armed with the information from the site survey, it's time to select specific Wi-Fi technology. Again, IT teams must make realistic assessments of what they can and can't handle. Traditional Cisco Systems wireless deployments require skilled IT talent and also require added controllers as the network expands. Organizations that need an easy-to-use and easy-to-manage system, which doesn't require additional infrastructure as users increase, may find it more suitable to deploy cloud-based systems from Cisco Meraki or Aruba.
4. Consider IT Budget Realities
These are stressful times. Administrators and IT staff can't really predict future funding levels. Whether it's for K–12 schools, colleges, universities or even government agencies, IT teams will need to make more careful spending judgments. K–12 schools in particular have depended on federal E-Rate funds for several years; in the current climate, it's not clear if the E-Rate program will continue as it stands. Wireless networks, operating in older facilities, could use a more traditional network infrastructure from Cisco, but because of budget realities, a cloud-based system may be the best path.
Whatever the future holds, school districts and organizations of all stripes will need to deliver wireless systems that can support the exponential increase in devices and sheer demand for networked applications. Organizations should seek out trusted partners that can help guide them through the technical challenges and select the most economical wireless systems possible.
For more information about Wi-Fi solutions to fit your education or business needs visit www.cdw.com/mobility