Get Ready for 5G Connectivity
By incorporating cellular connectivity in their current operations, organizations can set themselves up for future success.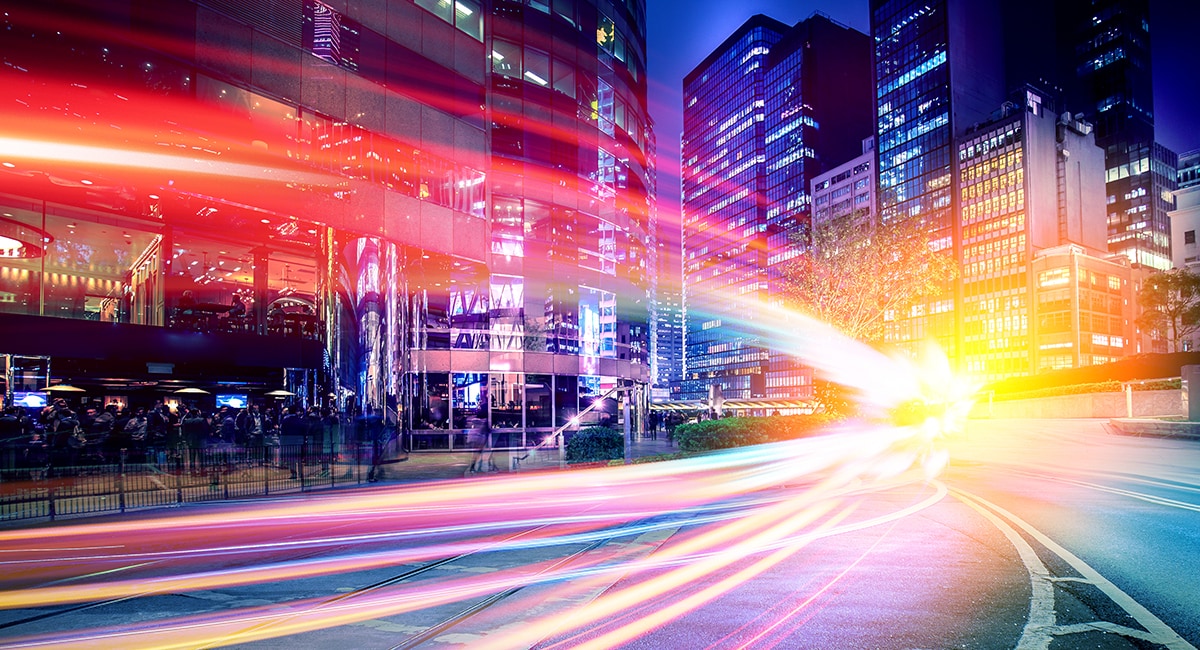 5G connectivity is coming, and when it arrives, it's going to dramatically change the landscape of wireless connectivity.
The new cellular standard will be 10 to 100 times faster than 4G connectivity, opening up a whole new range of use cases for businesses. With Gigabit LTE available in many areas, it's important for business and IT teams to prepare for this revolution by moving some use cases to cellular connectivity now.
This isn't a new concept. Already, cellular connectivity powers business use cases all around you. You know when you go to the grocery store and rent a movie from one of those stand-alone vending machines? Your credit card is being processed over a 4G connection. But 5G will bring about a sea change, with cellular turning into a primary option for business connectivity — offering great throughput, better pricing and improved redundancy compared with wired networks.
To help you on your 5G journey, here are five cellular use cases that organizations can implement today to prepare for the coming 5G wave. Also, when thinking about deploying LTE, a good question to ask is, "Does it make sense to cut the cord?" If yes, move to LTE networking today.
Setting Up New Locations
Often, when companies set up retail outlets or branch offices in newly developed areas, they have to wait weeks or even months for a network carrier to lay the "last mile" of fiber to provide connectivity to the new location. Companies can speed up the rollout of new sites by relying on 4G connectivity at first. Then, once fiber is in place, the 4G connection can serve as a backup network, with the primary network automatically failing over to cellular in case of an outage.
Security and Surveillance
Already, many organizations are connecting their security cameras via wireless to avoid running cables to far-flung and hard-to-reach corners of their office locations. By putting these devices on cellular networks, IT teams can gain experience that will benefit the organization when 5G goes mainstream.
Parallel Networks
Stand-alone peripherals, such as digital signs and video displays, are becoming increasingly common, especially at organizations (such as hospitals, banks and college campuses) that attract a large number of visitors who may need wayfinding or other information. By connecting these devices over a parallel cellular network, organizations can segment them from their LANs, providing a greater level of security.
Dedicated Networks
Some organizations — especially smaller operations — are already moving to cellular as their primary source of connectivity. A local coffee shop, for instance, might use a cellular connection to run the store, offer internet to its customers and support its point-of-sale solutions. Even if the company expands in the future, it can manage this cellular connectivity throughout all of its locations via software-defined WAN (SD-WAN).
Meeting Future Line-of-Business Needs
Even if none of these use cases is a fit, there's an opportunity for IT teams to engage with line-of-business stakeholders and find out what sorts of wireless applications they desire. Then, the organization can talk to CDW and wireless carriers about the practicality of supporting these use cases with 4G — as well as the future cost and availability of 5G connectivity.
We know that 5G is going to be the de facto wireless standard in just a few years. So why not gain experience in configuring a cellular network to support business applications now? Then, when 5G is ready, businesses can simply upgrade their modems, and they'll be ready to go — with even more bandwidth than before.
Want to learn more about how you can prepare for the next generation of business and technology? Read "The Digital Transformation Insight Report" from CDW.
This blog post brought to you by: