What to Expect from Software-Defined Networking in 2017
Innovation continues to drive this growing approach to networking.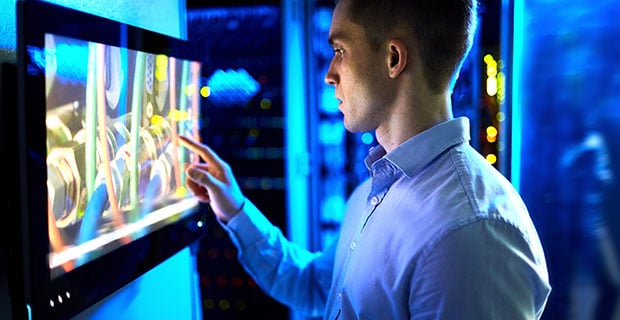 In 2009, I had the pleasure of being part of a small audience for a Q&A with John Chambers, former CEO of Cisco, and a statement he made greatly changed my career. When asked about competition, Mr. Chambers replied, I don't worry about the competition, I worry about technology transitions. At CDW, we have a Technical Innovation Group (TIG) that does exactly that; it stays on top of technology transitions.
SDN Goes Mainstream
2016 was a year in which we realized changing technologies in the data center. Software-defined Networking (SDN) went from bleeding-edge technology to a foundational technology. Any company involved in a data center refresh should be looking to SDN. SDN implementations, regardless of vendor, provide the foundation for moving to a true self-service private cloud. Once servers, storage and infrastructure are virtualized, orchestration can be added, giving users a self-service portal to provision the server as well as network and storage configuration. For companies looking to justify the cost of data center technologies, orchestration software also provides accountability with a charge-back model to the person, department or external customer requiring the data center resources.
25-Gigabit Ethernet Boosts Networking
In 2017, I expect to see SDN continue to grow and companies layering on orchestration and hybrid cloud solutions. 2017 will also be the year that we see 25-Gigabit Ethernet become commonplace on servers. On June 30, 2016, the IEEE 802.3by standard was approved. This standard uses technology defined for 100 Gig-E implemented as four 25-Gbps lanes. One switch that supports 25 Gig-E is the Cisco 93180-EX switch, which has 48 ports capable of 1/10/25 Gig and 8 ports of 40/100 Gig uplinks. An attractive bundle option is two of these switches with eight BiDi optics that can utilize existing data center fiber (OM3 or OM4) at 40 or 100 Gig on the uplinks.
Get Used to Seeing More Containers
2017 will certainly see a greater level of adoption for containers. The difference between virtual machines and containers is that a hypervisor abstracts an entire device, whereas containers just abstract the operating system kernel. If containers are optimized, you can fit four times more applications on the same physical server than you would if you were using virtual machines. Cisco acquired ContainerX in August 2016. ContainerX is a multi-tenant, Container-as-a-Service platform for Linux and Windows. In 2017, I hope to learn more on how Cisco will use this in its own cloud-native stack.
Named Data Networking Poised to Take Over
Looking further into the future, Named Data Networking (NDN) may replace TCP/IP. NDN is an internet architecture that is designed as a distribution network. To access an NDN network, a user installs software applications and a protocol stack to become a software router. This allows data to be transmitted without IP addresses or hardware servers. NDN packets cannot be spoofed the way traditional IP packets can be, which offers additional security. NDN is a clean-slate project funded by the National Scientific Foundation since 2010. Players such as Intel, Cisco and Huawei are part of the NDN Consortium. I expect NDN to initially be an overlay to TCP/IP for many years before eventually replacing IP. This is one technology area I am going to keep a close eye on.
CDW is committed to keeping you educated on the latest technology trends. Have a wonderful 2017.
Read about how software-defined networking is being steadily adopted by organizations.