Article
Embracing Tech to Deliver Captivating Customer Experiences
Learn about technologies that are helping retailers deliver enhanced customer experiences in-store as well as across the omnichannel experience.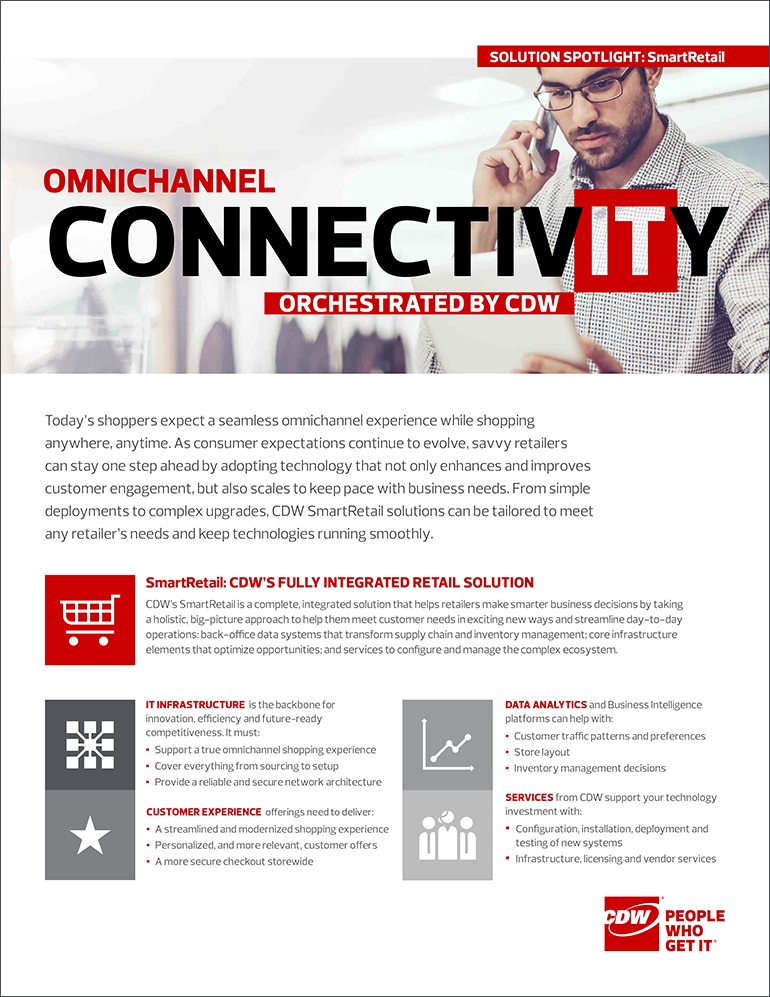 As the retail industry evolves, businesses are integrating technology to better provide customers with the seamless shopping experiences they crave.
With a focus on IT infrastructure, data analytics, customer experience and service, CDW's SmartRetail solutions can help retailers empower sales associates and personalize interactions for the customer. When deployed thoughtfully and effectively, these emerging retail technologies can connect retailers with their customers like never before.
Check out our SmartRetail Solution in Action for a closer look at where your retail business can enhance technology throughout your environment — including at the front of store, back of store and across the omnichannel experience.
See how CDW can help you transform the customer experience. Learn More
What is network virtualization, and how can it improve your business operations?
Valuable use cases show IT leaders how they may benefit from IoT.
Today's businesses are connected. They rely on real-time data to adapt to changing conditions and make instant decisions.