Aruba Atmosphere Recap – Switching and SD-WAN
This industry-leading networking conference showcased some promising integrations to come.
This year, following the trend of many other vendors, Aruba held its annual conference, Atmosphere '21 (ATM), as a fully virtual event. In this post, I'm going to cover some of the topics presented at Atmosphere that I found to be the most impactful to the networking industry and interesting in general. Before we dive into these technical items, I'd like to highlight a few of the sessions I found the most enjoyable. All of these sessions can be watched for free, courtesy of Aruba, at https://www.arubanetworks.com/atmosphere. Please note: You will need to register and sign in to access the Atmosphere '21 videos.
One of the most interesting things details I noted was how big a presence Silver Peak, now rebranded Aruba EdgeConnect, had at Atmosphere. It was intriguing to see how quickly Aruba EdgeConnect (EC) SD-WAN has become a major component of the Aruba networking portfolio. There were numerous sessions focused on Aruba EC SD-WAN geared towards bringing customers up to speed on this new SD-WAN solution, and also on concepts of Secure Access Services Edge (SASE) in general.  
I've highlighted a few of my favorite sessions below. By nature of my work portfolio, I focus entirely on switching and SD-WAN technologies, so you won't see any sessions below on wireless. But there are plenty available for you to check out. Many of these videos touch on the topics I'll discuss further on in this post. For more of a deep dive, make sure to check the videos too. I also recommend watching some of the keynote presentations, as they speak on the long-term vision of these platforms and Aruba ESP Architecture.
EdgeConnect SD-WAN Videos
Now that we have that housekeeping out of the way, I'm going to share the top things I took away from Aruba Atmosphere '21.
Aruba and Silver Peak… Better Together
Following Aruba's acquisition of Silver Peak in September 2020, the solution has been rebranded to Aruba EdgeConnect. Product rebranding isn't exactly the most exciting topic Aruba talked about at ATM, but the more interesting news was the integrations we should see coming between EdgeConnect and the other Aruba products in the near future.
The biggest integration that was discussed at ATM was with Aruba's identity platform, ClearPass. I've long held the idea that SD-WAN could be further supercharged with the addition of Identity to SD-WAN policies. It appears that Aruba is looking to do just this. Based on what I heard at ATM, QoS policies and security rules will be the first use-cases for ClearPass integration, with more to come in the future.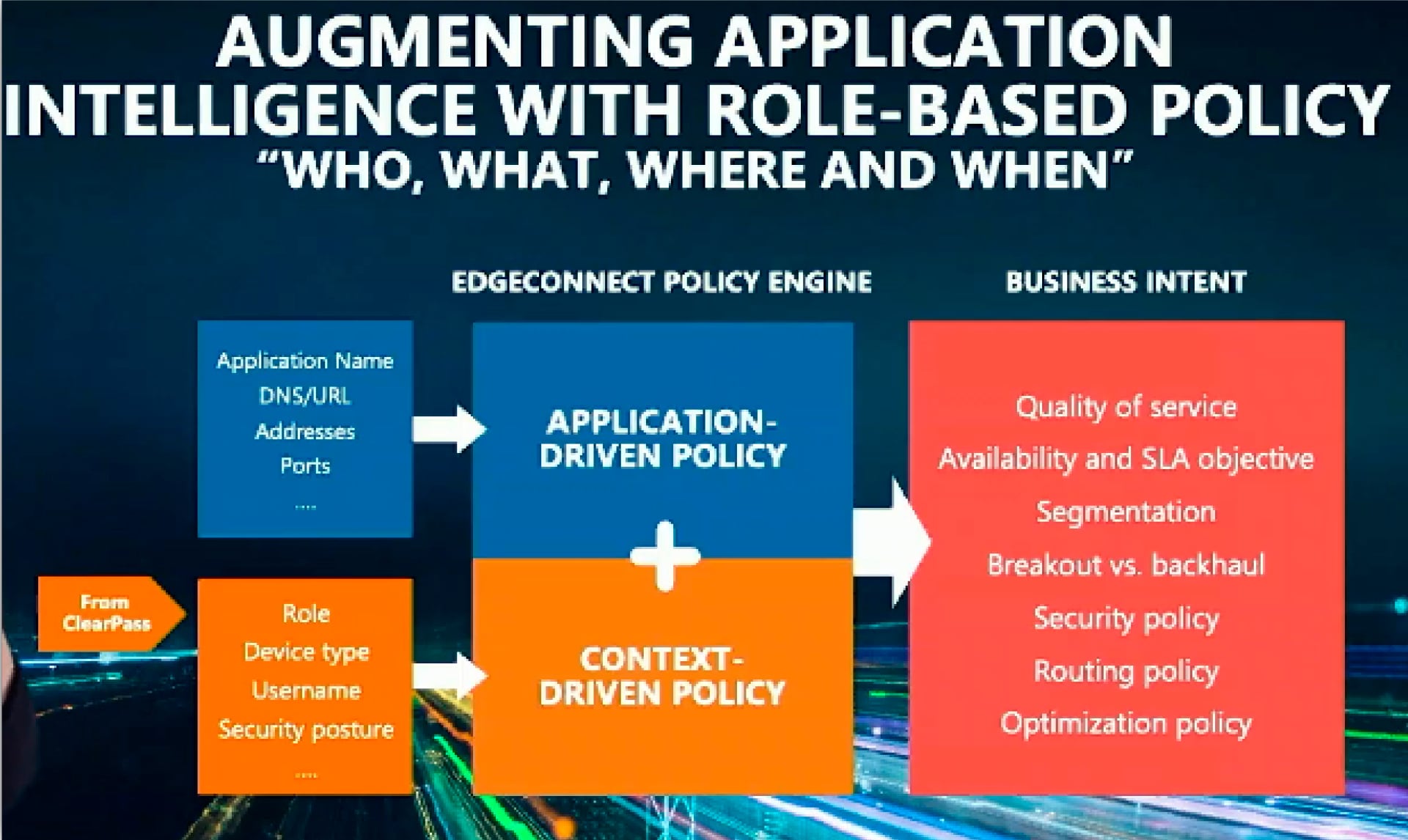 Note that these comments are on future planned integration between these products. This integration is not currently shipping in generally available code versions, as of June 2021.
Another notable addition to the EdgeConnect platform is the IPS/IDS feeds for on-box security. In an upcoming release, this will enable more L7 filtering on the Edge Connect with IPS/IDS signatures coming from Aruba Central. You will need to utilize Central to view your IPS/IDS logs and you will also be able to export these logs to a local SIEM of your choice.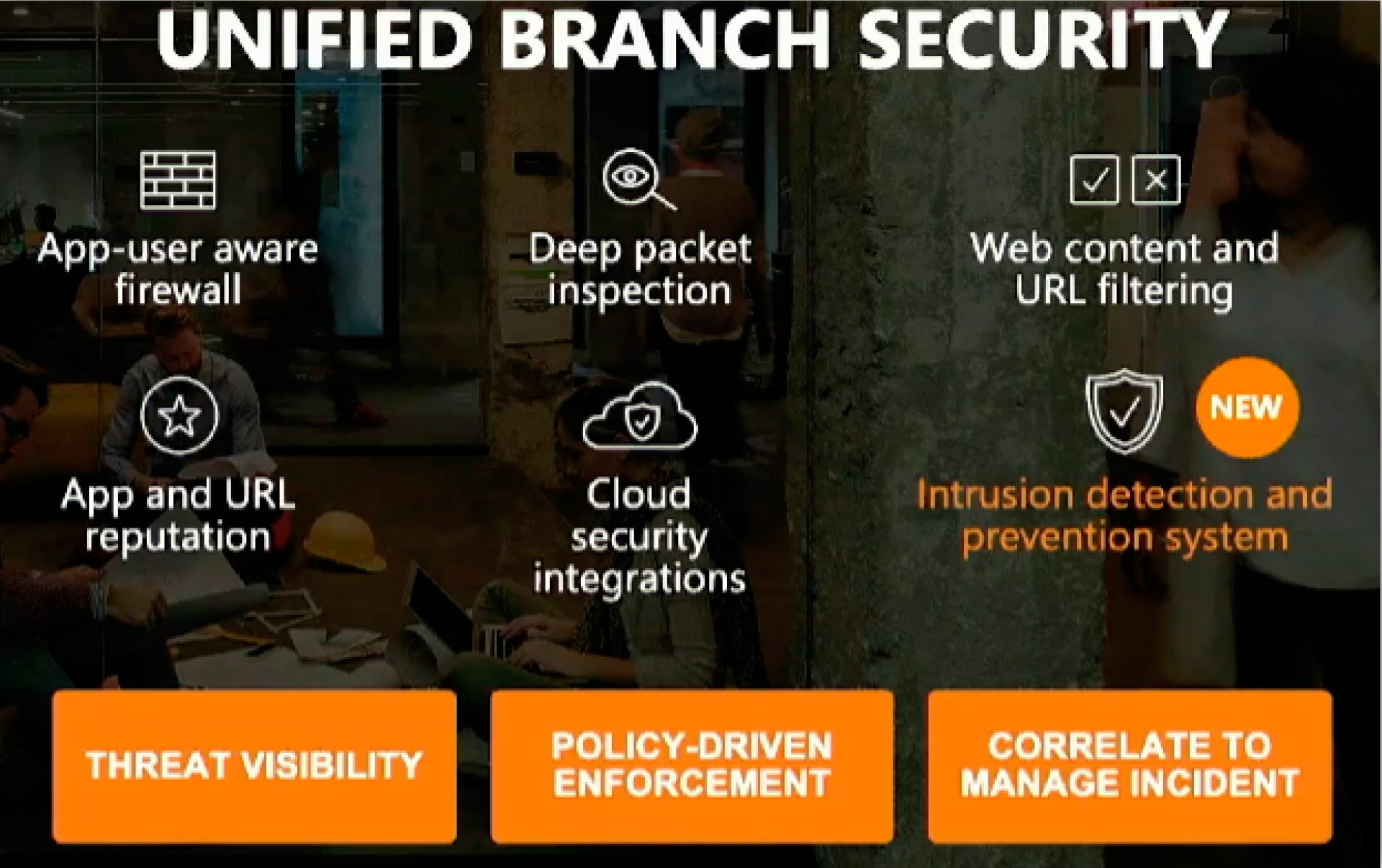 While SASE is one of the biggest drivers of SD-WAN adoption, we still see customers who require on-box security, especially for local east/west traffic, which makes this a nice to see feature.
On the SASE front, the EdgeConnect platform continues to evolve.  Deep integrations with zScaler continue to be optimized and improved, and partnerships and integrations with additional cloud security providers are becoming more widely available.
Continued Strengthening CX Portfolio
I've been a big fan of the Aruba CX product line and it is great to see Aruba continuing to invest in its software portfolio with new features in the AOS-CX 10.7 release, as well as investing in its hardware portfolio with new models such as the CX 6100 Series Switches.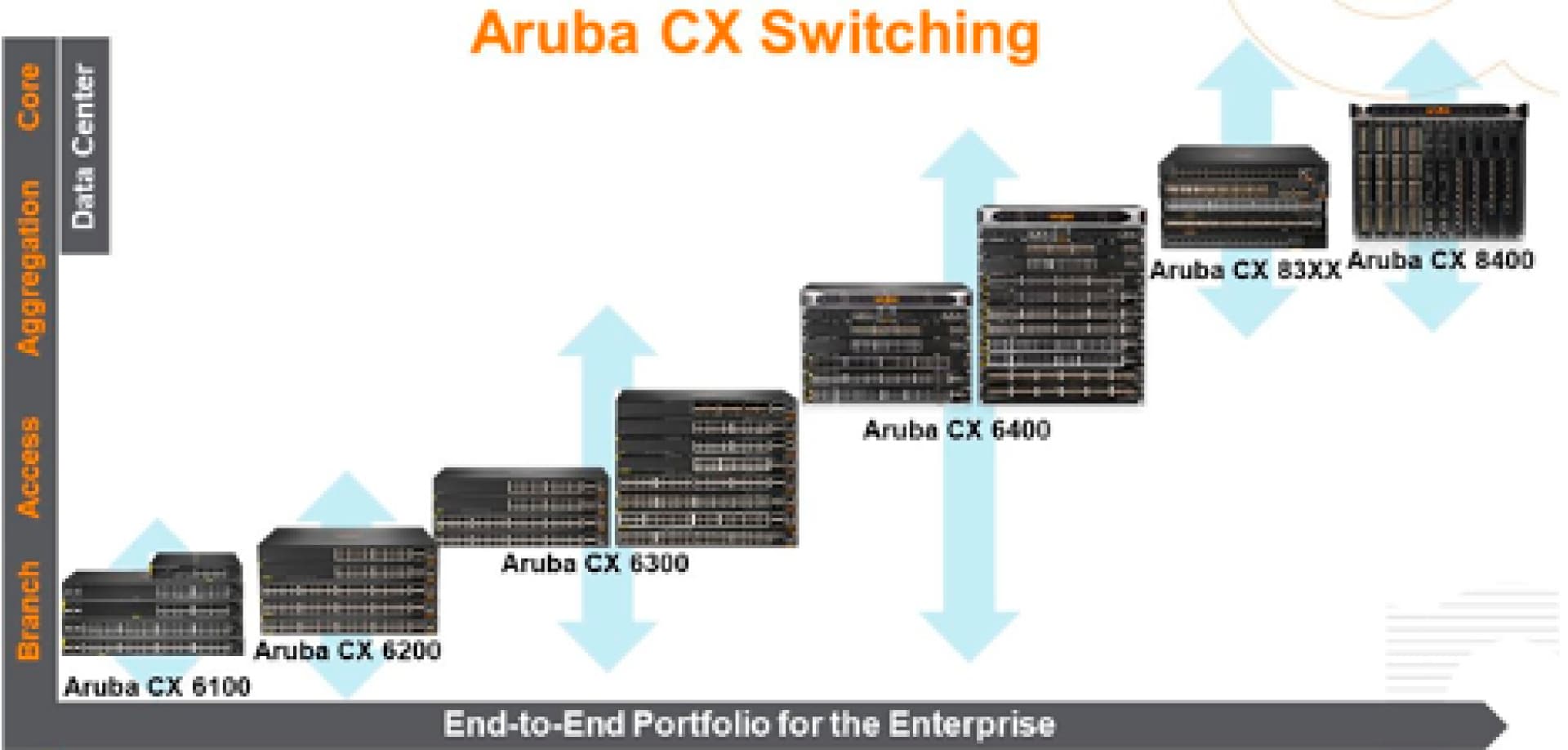 Aruba's current Campus Switch Lineup
On the CX software front, we've seen things like stacking enhancements and the release of the AOS-CX Switch Simulator, allowing you to easily get hands-on in a virtual environment. For a full deep dive on the 10.7 features, you can reference this Airheads playlist.
I think overlay networking in the campus, with intent-based policy, is going to continue to catch on as business demands become more fluid and demanding. Aruba has great answers, with User-Based Tunneling (UBT) for a simpler approach and Virtual Network Based Tunneling (VNBT) for a more scalable enterprise class solution. If you want to learn about UBT and VNBT on the AOS-S and AOS-CX platforms, Aruba has a great Airheads Playlist.
In conclusion, I think Aruba ATM 21' was a homerun. The technical content was high quality and very top of mind with what we see with our customers and the broader industry. I'm excited to see the continued evolution of Aruba's various solutions and the wholistic ESP architecture to meet ever-evolving customer demands.
Discover how CDW services and solutions can assist you with your network management needs.