Use Case
Best Professional Drone Uses
Professional drones are changing the way businesses use photography, perform roof inspections, survey land and more. Which drone use case is best for your business?
As drone technology continues to soar to new heights, commercial drones are leading the charge in innovations for a variety of industries. These unmanned aerial vehicles (UAVs) excel in aerial surveillance, photography and videography as they lend convenience and a dynamic burst of creativity that gives businesses a competitive edge. Some of the best professional drone uses range from agricultural surveillance and monitoring to real estate photography, videography in the entertainment industry, surveying or even search and rescue.
Key enterprise features such as 4K video capabilities, accurate obstacle avoidance sensors and automated flight modes for diverse terrain enable businesses to delivery high-quality results with minimal effort. Unlike consumer drones, commercial quadcopters may come standard with built-in 4K cameras integrated with capabilities such as thermal imaging, time-of-flight sensors, photogrammetry for mapping and more. New use cases for commercial drones continue to emerge as UAV technology evolves, helping businesses and savvy individuals to find unique opportunities for resourcefulness and efficiency with UAVs.

Best Drone for Photography
The world of photography was transformed forever when professional camera drones came into play. Marketing companies make high-impact statements with aerial drone photography and videography footage. Entertainment companies add a wow factor with creative drone uses such as light shows and skywriting techniques. Professional wedding photographers creatively capture priceless moments in high-def for brides and grooms to treasure for a lifetime. The possibilities are endless with UAVs handling aerial photography and videography in just about any industry you can imagine.
When searching for the best drone for photography, remember that image quality is the key. Choose a photography drone with at least a one-inch image sensor if possible. Keep in mind that video quality on camera drones also ranges widely between low or average HD to 4K video cameras for cinematic productions. Also consider factors such as frames per second (fps), whether the camera drone can shoot in RAW/DNG, battery life, dual-operator capabilities, tracking and waypoint technology, among others. Examine the drone's hovering stability and anti-vibration settings for both stills and live footage as well as zoom lens capabilities and other intelligent functions to minimize post-production work.
Best Drone for Roof Inspection    
Commercial UAVs effortlessly soar above objects and environments requiring long-span monitoring or close-up inspection. Contractors can send professional drones aloft to inspect roofs of homes and corporate buildings rather than sending teams of employees onto the roof. Employing a commercial drone for roof inspections and measurements makes surveys much less time-consuming while also improving safety and accuracy. In addition to being cost effective, these UAV roof inspections have the potential to greatly reduce injuries and casualties due to roof falls — a leading cause of deaths on industrial job sites.
Drone mapping technology allows roofers to capture precise measurements for roof dimensions and square footage, surface area, pitch, slope and any specialty architectural features. Stringent studies revealed that commercial drone roof measurements tend to be captured within 99.4% accuracy. When searching for the best drone for commercial use in the roofing industry, look closely for professional-grade features such as flight stability, GPS, waypoints, range, flight time, camera quality and first-person view.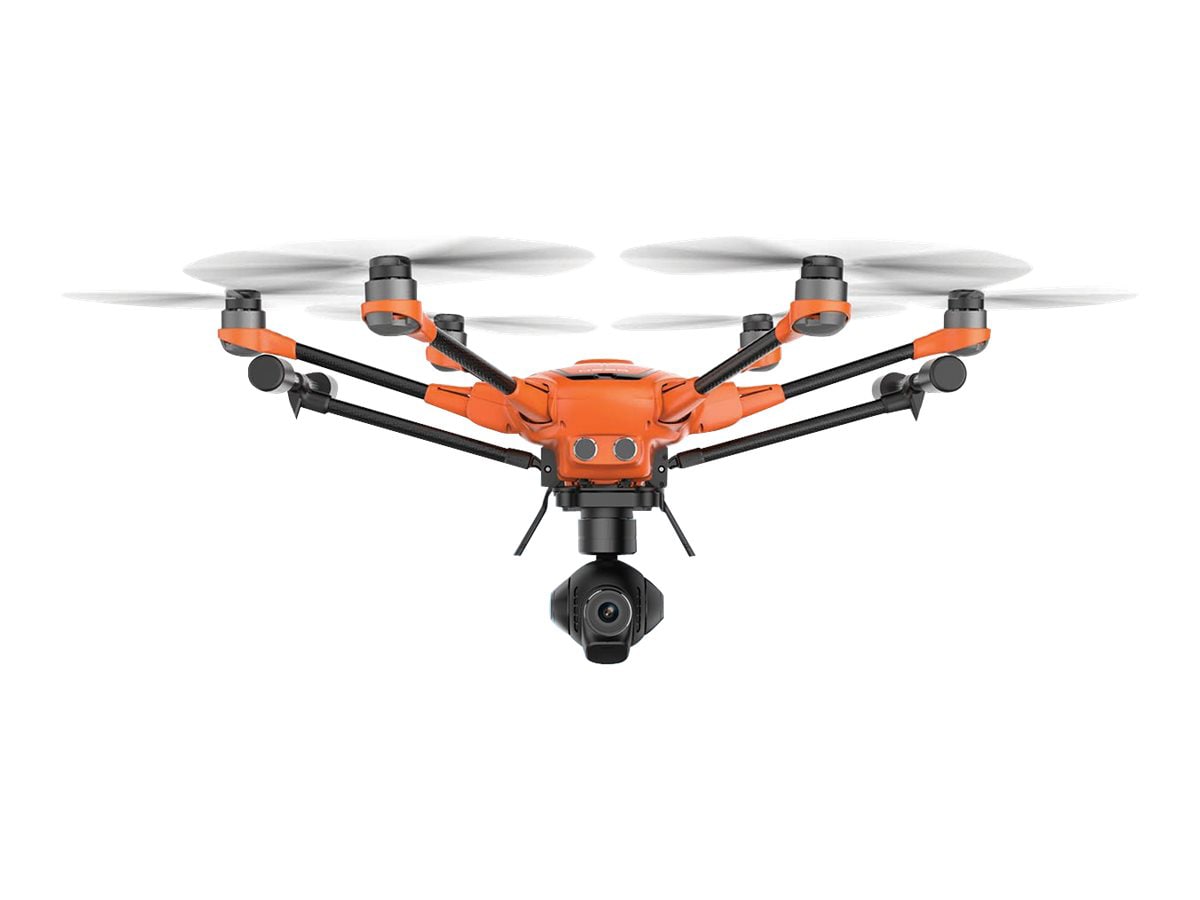 Best Drone for Surveying    
Similarly, commercial drones cut time and costs in surveying and mapping industries, performing tasks that are much more efficient with UAVs than traditional manpower. In fact, aerial surveying and mapping may be the most profitable commercial applications for drone technology to date. Surveyors using mapping drones can obtain versatile aerial data much faster than ever before. The challenging profession of surveying land involves years of study, experience and a state-issued license in many cases. Land surveyors can shift much of that burden to the best professional drone for the job, cutting manhours exponentially and oftentimes improving accuracy.
In your search for the best drone for surveying, consider features such as flight time, image quality, sensor size (at least a one-inch sensor), flight paths, GPS and intelligent features that allow you to customize the use of your drone across diverse terrain. Survey drones improve the workflow for land surveying, urban and community development, construction, mapping, mining and more. Examine specifications for the drone's photogrammetry or LIDAR to ensure the UAV technology will meet your survey needs.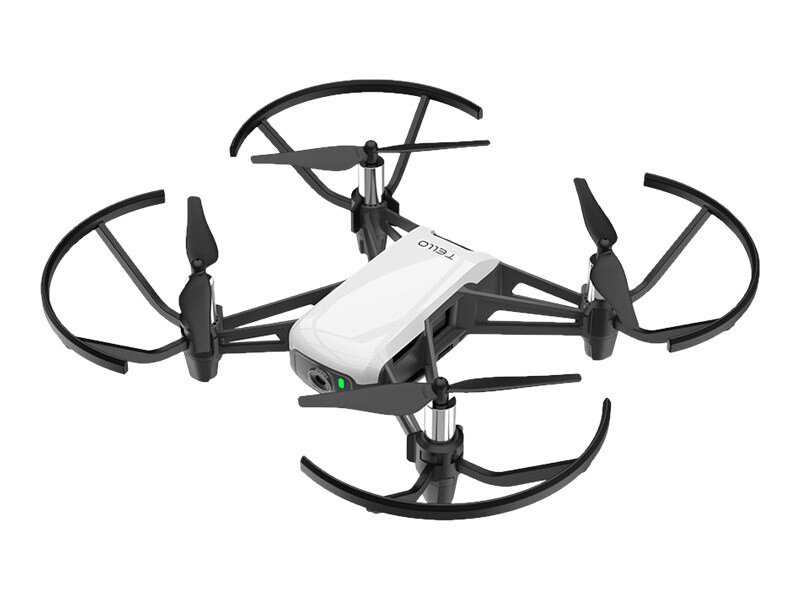 Best Drones for Agriculture    
The ancient industry of farming is now more high-tech than ever, with commercial drones leading the way in agricultural innovation. Like surveying, the best drones for agriculture dramatically expand a farmer's range and cut the time needed to monitor crop growth and production. Aerial photographs of the fields and shots of the crops help farmers to closely view areas that are thriving as well as those that are struggling, making it easy to identify improvements to crop quality and yields. Furthermore, advanced agricultural drones can conduct crop health assessments for bacteria and fungi, take and analyze soil samples, track livestock or handle crop spraying up to five times faster than traditional farming.
When considering the best drones for agriculture, look at key features such as flight time and range, rugged landing gear for tough terrain, flight stability, battery life, image quality and specialty sensors, to name a few. State-of-the-art agricultural drone software provides real-time insights and field intelligence delivering accurate, actionable information.
Modern UAV technology continues to change the landscape of countless industries throughout the world. Browse through our fleet of ready-to-fly professional drones to find the best drone for commercial use in your industry.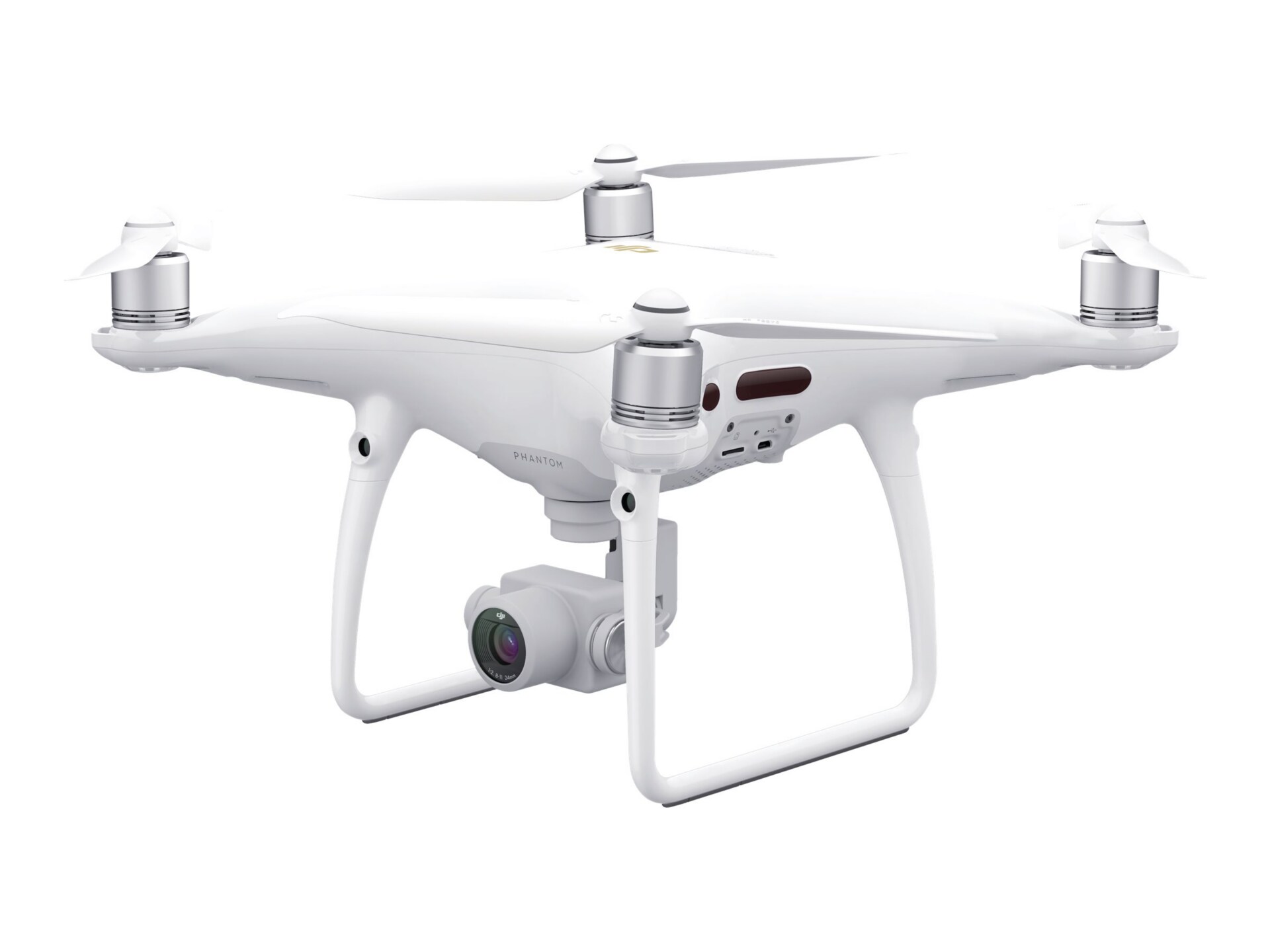 Ready to find an easy-to-operate drone for your industry?

Considering a new printer, but can't decide if a laser or inkjet printer is the better choice? Learn the pros and cons of each and see how they compare for your bottom line.
As the cloud and mobility have transformed workplaces, printers have been reinvented to keep pace with the evolution
What's the difference between LCD and LED monitors? Which is better for laptop screen? Which is better for your eyes? Which better for gaming? Here's how to decide which is right for your needs.