Use Case
Best Barcode Scanner for My Business
While there are many different types of barcode scanners available, the purpose of any scanner is to make it easier to categorize inventory and to ensure the steady flow of transactions is never interrupted.
Whether you're opening a small business or running a large warehouse, one of the most important tools you'll use is the barcode scanner. While there are many different types of barcode scanners available, the purpose of any scanner is to make it easier to categorize inventory and to ensure the steady flow of transactions is never interrupted.
Use this barcode scanner buying guide to learn how to choose the best barcode scanner for your business use.
What are the Different Barcode Types?
Barcodes contain important information and data pertaining to specific products. Barcode formats consist of multiple encoded numbers and letters, with unique bars and spaces of varying lengths and widths that allow the scanner to translate the code.
Before being able to pinpoint what the best barcode scanner for your business might be, you'll need to think about what kind of barcodes you'll be reading. There are two main types of barcode formats:
1D Code: Similar to UPC codes, 1D codes typically consist of linear black and white spaces of varying widths. These barcode formats are usually around 12 characters long.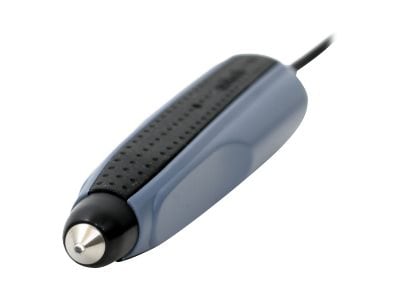 The Unitech MS100 Handheld Pen/Wand Scanner is a useful and compact device that is ideal for low-volume applications. 
A pen type reader consists of an LED light and a photodiode at its tip. Once the pen-like scanner is slid over the barcode, the light reflected from the bars is captured by the photodiode and converted into digital information.
While a pen type reader is often the least expensive type of barcode scanner, the device must hit the barcode at just the right speed in order for it to read to the code properly. Any kind of human error could result in flaws in the data obtained, making this scanner somewhat unreliable.
2. Laser Barcode Scanners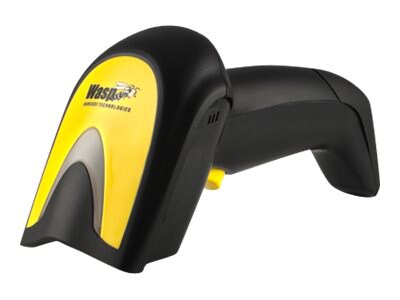 The Wasp WLS9600 laser barcode scanner with USB cord makes it simple to add barcode data to spreadsheets, word processing documents or databases. 
Widely used in retail settings, laser barcode scanners can either be hand-held or mounted. The scanners use a red diode laser to decipher the black and white spaces in barcodes, and their results are highly accurate. Standard models can scan information from just a few inches away to one to two feet away, depending on the size and type of barcode. Extended models can read barcodes up to 35 feet away.
3. Charge Coupled Device (CCD) Barcode Scanners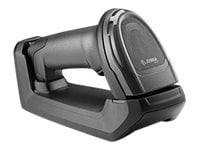 The DS8100 series delivers incredible scanning performance on virtually every 1D and 2D barcode, keeping your checkout lines moving and your cashiers free to deliver a more personal checkout experience.
Widely popular in Point of Sale (POS) applications, CCD scanners operate similarly to digital cameras in that they use hundreds of small LED lights arranged in a long row to capture the digital images of barcodes. The devices measure the voltage of ambient light then convert that measurement to computer readable data.
The units are expensive, but the accurate results they yield may be well worth the investment. A potential drawback of CCD scanners is that they usually have limited read ranges compared to that of laser scanners. You may need to hold this type of scanner one to three inches away from the barcode to get a read.
4. Imager Barcode Scanners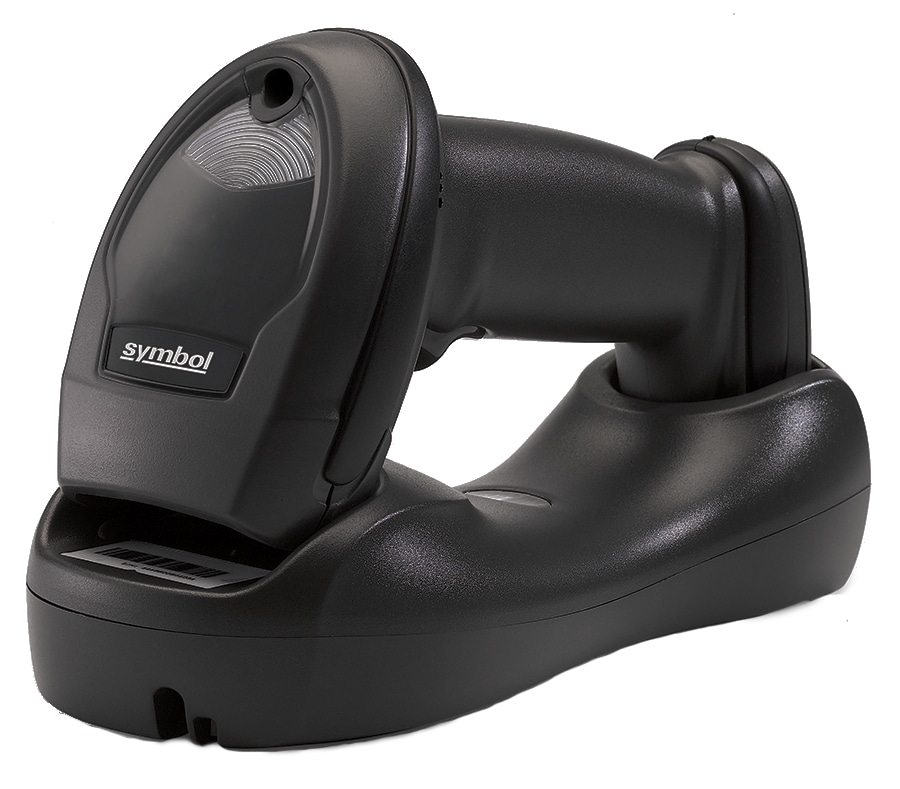 The Motorola LI4278 Barcode Scanner Kit is an easy-to-use portable scanner for extensive data collection. 
These types of barcode scanners operate more like video cameras than typical scanners. Rather than relying on a laser to shoot light at the barcode, an imager barcode scanner uses an internal video camera to take a picture of the code, which is later analyzed with advanced digital decoding techniques.
Depending on the type of connectivity, you can use either a cordless or corded imager barcode scanner. Cordless models are best suited for factory or warehouse use where a cord could restrict movement. Corded models are a great choice when dealing with bulky or heavier items that could be difficult to move or place at a checkout counter.
The main advantage of an imager barcode scanner is that it can read a barcode regardless of how you place the scanner in front of it, resulting in increased speed of multifold scanning. The unit can also read both 1D and 2D barcodes.
Once you've identified the type of barcode scanner you'll need, the next thing to consider is what form factor will work best for your situation. Scanners are available in five primary form factors, and each may come with its own advantages depending on your application: 
Handheld: Incredibly easy to operate, handheld scanners are by far the most common form type. You simply aim the device and pull the trigger to scan the barcode.
Presentation: These scanners are made to sit on a counter and don't need to be held or picked up. Presentation scanners are designed for hands-free scanning and have wide reading areas that reduce the need for aiming.
Mobile Computer: Ideal for situations that require complete mobility, mobile computer scanners combine the benefits of a PC and a scanner in one device. The scanner doesn't need to be connected to a PC as it stores information into its internal memory and communicates through Wi-Fi and WAN networks.
In-Counter: Similar to presentation scanners, these scanners are designed to be embedded into a countertop. Many grocery stores use in-counter scanners, and most types are easy for anyone to operate.
 Fixed Mount: These scanners are meant to be integrated with larger automated systems. They typically don't use a trigger or button to scan and they're designed to be mounted in a kiosk or on a conveyor belt.
Having the right tool for the task at hand is important. As you can see, there are many options for choosing the best barcode scanner for your business. A good way to narrow down your choices is to think about how often you need to scan products and where you plan to use the scanner most.
Shop for Barcode Scanners at CDW
Considering a new printer, but can't decide if a laser or inkjet printer is the better choice? Learn the pros and cons of each and see how they compare for your bottom line.
As the cloud and mobility have transformed workplaces, printers have been reinvented to keep pace with the evolution
What's the difference between LCD and LED monitors? Which is better for laptop screen? Which is better for your eyes? Which better for gaming? Here's how to decide which is right for your needs.