Top 5 Myths about Microsoft Teams
This collaboration solution can do more than you think it can.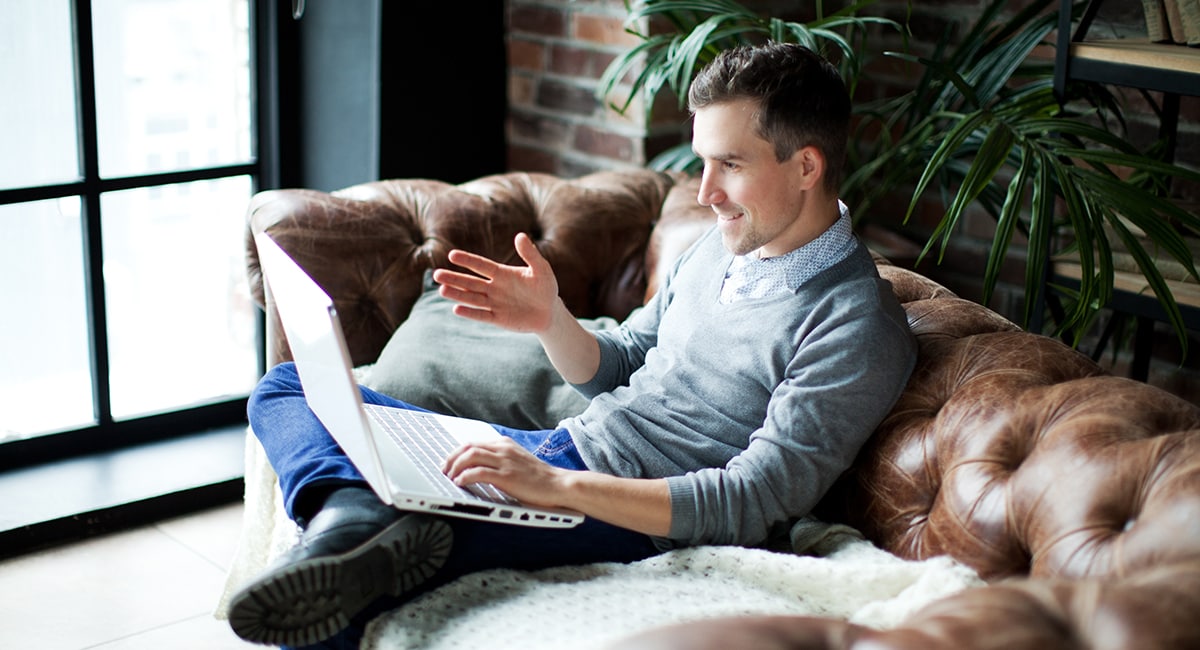 Last month, I had the luxury of spending three days discussing the state of collaboration in the marketplace by participating in CDW's Collaboration Roadshow. These Collaboration Roadshow sessions are an opportunity for customers or potential customers to join some of CDW's best and brightest at one of our local offices and discuss their organization's collaboration journey. They give customers an opportunity to ask questions about their current environment and collaboration platforms; talk about the future of collaboration technologies and how the market is changing; discuss migration paths to new services; and participate in live demos of some of the latest voice, video, meeting and collaboration solutions.
A Better Understanding of Microsoft Teams
As a technical architect focused on developing services capabilities in the Microsoft collaboration space, my contribution in these sessions was to help customers understand how Microsoft Teams is making an impact in this arena; I also discussed how Teams can help meet customers' collaboration needs and demands.
I quickly discovered that many of the organizations attending the roadshow were very interested in better understanding the capabilities of Microsoft Teams before seriously considering it as a potential landing spot for their future collaboration needs. I emphasize better understanding because there was definitely some hesitation — as there is with any new technology — due to either outdated information or even misinformation about how the product functions or should be deployed and implemented.
After the sessions were completed, I compiled a list of the five most common myths about Microsoft Teams today. I'd like to take some time to help organizations understand how these myths should be addressed when considering Microsoft Teams as the focus of an organization's collaboration future.
1. "Microsoft Teams is easy to deploy; I don't think I need help with this."
Microsoft Teams is, in fact, easy to deploy. That is one of the many benefits of looking at cloud services for collaboration. However, deploying a product like Microsoft Teams isn't as much about "turning it on" as it is about focusing on your people and process strategy. Organizations need to consider how their employees work, where they work from, who they work with, what devices they are using, and how they like to collaborate. Without looking at workflows and business processes, and developing a strategy for integrating those workflows and processes into Microsoft Teams, it becomes increasingly difficult for users to truly adopt this new platform.
Often, the best adoption strategy is to help users embrace this new technology by showing them the value it can bring to their work lives, whether that is by creating new process efficiencies, automating boring or mundane tasks, or even creating brand-new ways to communicate with business partners. Values might be different for each business group that is being onboarded, so evaluating these business scenarios ahead of time, while also developing a thorough adoption, change management, marketing and training strategy, is essential to a successful deployment of a product like Microsoft Teams.
2. "Governance policies will prevent our users from effectively using Microsoft Teams."
While I agree that there are some levels of governance that can inhibit productivity and ultimately discourage users from using a product like Microsoft Teams, governance policies are extremely important to look at before the rollout of these types of collaboration platforms. Microsoft Teams allows users to create new Teams (essentially Office 365 Groups), use SharePoint Team sites to store files and folders, add storage from third-party cloud storage providers and even invite guests to collaborate and access these files from outside of the organization. While all of these capabilities can be extremely powerful and provide enormous value and collaboration potential, they also can create chaos and risk for an organization if they are not properly controlled, monitored and managed.
Thankfully, Microsoft offers many different policy-based settings and features that can help alleviate some of these concerns. Many of these can be applied to specific groups or to individual users based on how they work. Examples of some of the most commonly used governance capabilities available in Microsoft Teams include:
External access policies for limiting or controlling communication with external organizations
Guest access policies for limiting or controlling whether external guests can be invited to collaborate in Microsoft Teams, or restricting this access to specific external domains
Team creation settings to limit new team creation to a subset of administrative or power users (This requires careful planning to maintain effective productivity.)
Team naming policies to prevent specific words from being used in team names or to encourage consistent naming conventions
Retention and expiration policies to control how long data is maintained
Implementing these types of policies before deploying Microsoft Teams within your entire organization will provide users the appropriate guidelines for effective and safe collaboration with this new platform.
3. "Microsoft Teams is just the next version of Skype for Business."
It is true that Microsoft Teams has usurped Skype for Business as the Microsoft collaboration platform of the future. However, there is so much more to this product than a 1:1 replacement for the Skype for Business features many of us know and love.
Skype for Business was and still is a great solution for voice, video, chat and meetings, but Microsoft Teams takes all of these capabilities to the next level by providing access to features and capabilities that were never possible with Skype for Business. Organizations that are looking at a move to Microsoft Teams as no more than a replacement for how they are using Skype for Business (or other comparable platforms) are missing out on all of the fantastic new capabilities available to them.
Some of the top new features that differentiate Microsoft Teams from Skype for Business include:
Persistent chat: All conversations in Microsoft Teams are persistent and the length of that persistence can be controlled through retention policies. While Skype for Business on-premises had a Persistent Chat service/server, Skype for Business Online never received this same treatment.
Improved meeting experience: Microsoft continues to add new capabilities to the meeting experience with features such as integrated virtual whiteboards, live meeting captions, background blur, custom video backgrounds (coming soon), scheduling from Outlook and from directly within Teams, the ability to bring physical whiteboards into a meeting via content cameras (also coming soon), and proximity join.
Teams app store: Microsoft Teams can easily integrate with other platforms through the app store. Applications can be added as tabs to individual teams or can be integrated into the feature ribbon for easy access for end users.
File storage and collaboration: Microsoft Teams uses SharePoint and OneDrive for built-in file storage and collaboration, unlocking many of the great features that these tools offer to improve file collaboration. These features include options such as the ability to collaborate on documents in real time and revert document changes through version history. Local file shares are a thing of the past.
Continued innovation: Some of the great new features that are coming soon include information barriers to control collaboration within (and outside) of an organization, a new native calendar experience and secure private team channels. Many more features will arrive as Microsoft continues to listen to the community and take suggestions through the company's User Voice channel (Teams User Voice).
4. "Conferencing and video endpoint devices aren't ready to support Microsoft Teams."
Native Microsoft Teams meeting devices took some time to arrive in the marketplace, but they are definitely here now. The future (and present) of the native Microsoft Teams meeting experience is the Microsoft Teams Room (formerly Skype Room System). Customers that already own a Skype Room System v2 can upgrade these devices to achieve the full Microsoft Teams Room experience, and these devices will continue support both Skype for Business and Microsoft Teams meetings as organizations continue to make their transition. These systems deliver outstanding meeting experiences for Microsoft Teams and Skype for Business by offering one-button meeting join capabilities, proximity join and native content sharing.
For organizations needing an audio-only experience, vendors have released or are in the process of releasing conference phone devices that will support direct registration to Microsoft Teams and offer audioconferencing and one-button meeting join capabilities. Organizations that own existing Poly Trio 8500/8800 devices will soon be able to use these devices (audio only) via native registration as well (currently in preview and available via the latest Trio firmware).
Organizations with existing standards-based video endpoints also have options for integration with Microsoft Teams. To continue using existing video endpoints, several third-party providers offer video interoperability services (Poly, Pexip, BlueJeans) that will provide access to Microsoft Teams meetings with one-button meeting join. These services do require an additional cost for licensing these capabilities, but the cost can be small in comparison to purchasing and installing new videoconferencing devices in every meeting room.
5. "Microsoft Teams is not ready for voice in the cloud; it's not a PBX replacement."
This statement may be true for some organizations, depending on their individual needs or requirements. Before any organization decides on a transition to a new PBX platform, it is always recommended that they perform a full assessment and feature-mapping exercise to ensure that requirements are being met. Skype for Business Online is no longer being developed for, and the future of voice in the cloud with Microsoft is in Microsoft Teams. In the past year, a plethora of new features and capabilities have been deployed to bring near feature parity (and then some) with Skype for Business Online in the voice space. Some of the top capabilities that are now available for voice in Microsoft Teams include:
Direct routing: Direct routing allows organizations to bring their own PSTN connectivity to Microsoft Teams by deploying certified Session Border Controls that integrate directly with an existing IP-PBX or directly to a carrier. This capability allows for a multitude of configuration options for global organizations with locations in multiple countries, organizations with dependencies on analog devices, and organizations that wish to maintain both a traditional and cloud-based PBX model.
Traditional PBX features: Busy on Busy, Consultative and Safe Transfer, Call Park, Location-Based Routing (with Direct Routing), Shared Line Appearance, Boss/Admin and Delegation, Group Call Pickup, Call Queues (Hunt Groups), Auto-attendants, and Music on Hold are some of the newest features and more are still arriving.
Teams native phones: Traditional Skype for Business–certified phones will continue to operate with Microsoft Teams for the foreseeable future via the 3PIP (Third-Party IP Gateway) that Microsoft is providing for existing customers, but this year marked the release of the first natively registered phones that will work directly with Microsoft Teams.
Teams admin center: The Teams admin center is developing rapidly, and new features and capabilities are constantly being added. Some of these include native device management for phones, conferencing devices, (eventually) Microsoft Teams Rooms, new features to evaluate call quality with the Call Quality Dashboard, as well as new analytics and reporting capabilities to evaluate usage patterns.
Debunking More Myths
As Microsoft continues to release new features and capabilities that build upon the Microsoft Teams platform, the viability of using Microsoft Teams as an organization's cloud-based collaboration solution is improving on an almost daily basis. As the market continues to evolve and change, the discussion points I outlined above will remain important, and organizations will need to evaluate how they can use Microsoft Teams as their collaboration solution of choice. As always, CDW is here to help evaluate those choices and help our customers make informed decisions.