The Fastest 1:1 iPad Rollout in the West
San Joaquin Valley College rolls out a one-to-one device program and wireless upgrade in record time with help from CDW•G, Apple and Meraki
When the administration at San Joaquin Valley College in California decided to migrate students to e-books via one-to-one iPad devices, the school mapped out a strategy for a small-scale, gradual introduction. COVID-19 changed all of that.
"The original plan was for a single location, a single program, to move some students to e-books. With the pandemic, we immediately pivoted take the project global to provide every student, new and already enrolled, with e-books and a reader," says Adam LeFaive, vice president of information systems for Ember Education, which provides administrative and tech support for SJVC and its regional campuses.
SJVC is a private career college with 17 campuses located throughout the state. With a mostly rural student population, offering e-books and iPads opens new possibilities for teaching and learning. Embedded links, video, and collaboration and highlighting features are just some of the benefits.
"With iPads, there's so much you can do with e-books," says Scott Hager, vice president of operations at SJVC. "We decided to go all-in so all of our students would have access to high-level content."
When students across the country were surveyed about their technology use by EDUCAUSE, many talked about the challenges of using devices that were outdated or unable to support the kinds of software and apps required for their courses, as well as having to share devices with other household members. 
SJVC's purchase of approximately 3,000 iPads for new and continuing students, with the help of CDW•G, allowed its students to avoid such issues. Initially, because classes were remote, there were few problems accessing content. However, administrators immediately recognized that when students came back for in-person learning, there would be a huge strain on the campus's wireless infrastructure.
The percentage of higher education students who report that they have a reliable device for school; however, almost 30 percent experienced one or more significant issues, including missing classes or deadlines due to nonworking devices, or not being able to perform specific tasks because of inadequate technology1
Source: 1educause.edu, "Student Experiences with Connectivity and Technology in the Pandemic," April 5, 2021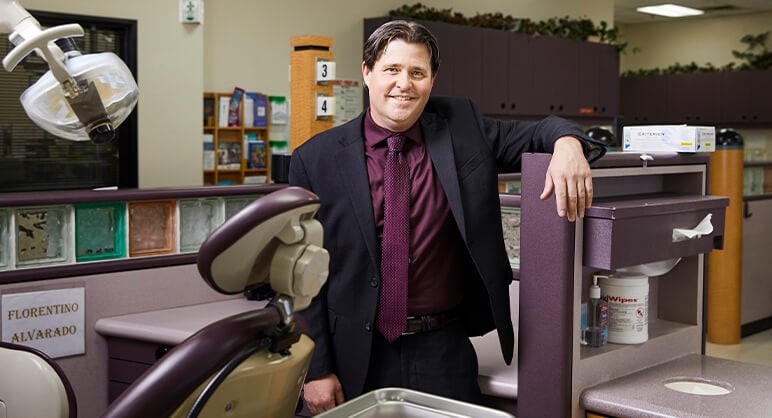 We're Going to Need More Bandwidth
All the benefits of e-books — such as multimedia and collaboration capabilities — require much more bandwidth than SJVC had to offer.
"E-book content ranges in size from several hundred megabytes to multiple gigabytes. With each student on his or her own device, that required a lot more bandwidth," says LeFaive. "At the same time, our wireless infrastructure was really aged, and it was a hodgepodge of technologies, depending on the location and site."
The infrastructure team decided to standardize on Meraki.
"We had some experience with Meraki at other locations and knew it was a solid product," says LeFaive. "Our infrastructure team decided to move everything to Meraki to unify our systems and consolidate so administrators had to work with as few platforms as possible."
3,000+ iPad devices

17 campuses

1 administrative office

350 wireless access points

Five months
There was one major hitch to the wireless upgrade: It had to be completed within five months to prepare for the anticipated reopening of campus.
"Normally, if you were to ask me how long this would take for SJVC, I'd say it would be a one-year project," says LeFaive. "That includes planning and implementation for 17 campuses, plus our administrative offices, every classroom, every hallway. Instead, we did it in about five months."
The work was complicated by the fact that each campus at SJVC is unique, with different student populations, building structures, and models of teaching and learning. For example, one campus that focuses on dental hygiene has nearly 800 students and a number of labs and hands-on facilities, while another has just 150 students and more traditional classrooms.
To get started, the SJVC IT team and engineers from CDW•G put together a two-phase project plan.
Phase one involved the site survey. CDW•G teams went to each campus, taking note of the physical structures and measuring the strength of the Wi-Fi for every square foot of each building.
This provided the SJVC IT team with a heat map of each building, which helped the college get a handle on the amount of equipment they would need to purchase as well as where it needed to be installed. The CDW•G engineers then drafted a detailed plan and timeline for installation.
"It wasn't just getting new equipment, it was putting it in the right places," says LeFaive. "Hallways don't need a lot of Wi-Fi strength, but classrooms and student centers do."
After just 40 days, the project was ready for phase two: implementation. 
"This was a lot to pull off in a short period of time," says Chris Pollack, executive account manager at CDW•G. "There was a lot of coordination. The locations were spread across a large geographic area, six hours apart, and we needed to go full throttle. We worked closely with SJVC for scheduling and for securing onsite contacts and access. We divided our engineers into teams so we could work on multiple locations at the same time."
LeFaive recalls the process.
"We had three or four months to rip out all the old equipment and install the new equipment," he says. "The CDW•G engineers handled the physical configurations. They would be at one location one day and another the next. Once they finished the first configuration, my team configured the Meraki dashboards."
The project was complete by March 2021, meeting the project timeline. 
For LeFaive, there are several indicators of success.
"The speed of the project is the main story. We took a 12-month project and pushed it into five months," he says. 
What about feedback from staff members and students?
Automating 1:1 Device Management
SJVC isn't the only higher education institution supplying one-to-one devices to students. Many began providing devices as soon as the pandemic hit, and others are offering free technology to stem decreases in enrollment, according to Inside Higher Ed. 
"For the students, there's a certain appeal to having an iPad included with your tuition," says LeFaive.
From a technology administration standpoint, having all of the students on the same device can save time and frustration. CDW•G manages the iPads through Jamf, an enterprise management solution for Apple users, devices and services.
With the iPads enrolled in Jamf, very little support is needed from the SJVC tech team.
"When the iPad connects to the internet, Jamf recognizes its serial number and knows that it's one of our managed devices," says LeFaive. "That allows us to push out apps and e-books to that device. It's very clean and hands-off."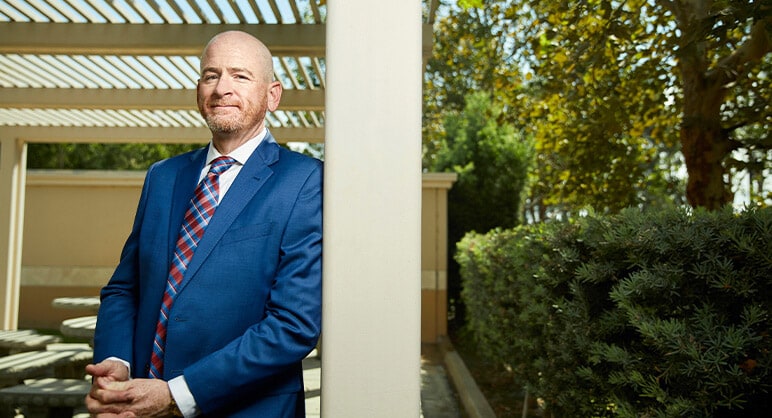 "I haven't heard anything, and that's always the best news," he says. "I heard a lot about how bad it was before, and now I hear nothing at all. No news is good news."
Hager, who deals more directly with faculty and students, has seen the results of the iPad initiative improve with time. 
"A lot of the students are tech savvy, but there's always a learning curve," he says. "Our faculty members quickly became true subject matter experts in both the technology and the digital resources students can access on their iPads. And now that students are coming back to campus, they can use more of the cool features the iPad offers."
Although the tight timeline was difficult, Hager looks back on the project as a major learning experience that can apply to other initiatives.
"We learned a lot from a capability standpoint," he says. "There's always a tendency to put your toe in the water first. The pandemic gave us an imperative to have full deployment and deal with the downstream impacts, like upgrading the Wi-Fi infrastructure. It shows you that you can have aggressive timelines and be a little less cautious. It can be done. You just need good vendor partners and internal resources to make it happen."
Photography by Matthew Furman
Story by Erika Gimbel, a Chicago-based freelance writer who specializes in B2B technology innovation and educational technology.