The Changing Role of Huddle Rooms in the Modern Workplace
The right setup can provide users with a space that supports innovation and productivity.
Huddle spaces are becoming increasingly important as many organizations return to office environments. With more employees working in offices while some colleagues continue to work from home, huddle spaces present an opportunity for hybrid collaboration. A huddle space is a type of collaboration space that holds three to five participants, allows for flexibility in its scheduling and use, and drives innovation and productivity within an organization.
For organizations that use them correctly, these spaces can become incubators for containerized ingenuity. Numerous studies indicate that small groups of people can drive real innovation within a company. Huddle spaces provide a place for users to innovate and be productive.
How Have Huddle Spaces Changed?
When the global pandemic began in 2020, many organizations responded to social distancing protocols by immediately sending millions of employees home to work remotely. In many cases, these employees didn't have the hardware they needed to support the work they were doing. Companies struggled to get solutions out to end users in their homes.
As workers transitioned quickly to remote work, organizations pivoted to videoconferencing to maintain connections and foster collaboration among employees. They deployed web cameras or simply used the built-in cameras in their PCs. Video collaboration became far more widespread during the pandemic than ever, and its use remains high as organizations move beyond the pandemic. 
This trend has affected the use of huddle rooms as well. Before the pandemic, many huddle spaces used audio collaboration tools only. Now that users have become more familiar and experienced with video, they expect it to be available in any space where collaboration takes place.
Key Elements of a Useful Huddle Space
Effective huddle spaces generally have some common traits. For one, users expect high-quality equipment that fosters collaboration, such as a high-resolution display of roughly 55 to 65 inches that also enables content sharing. It's also important to have a video camera with a 120-degree field of view so it can capture every participant within the space. Further, the camera should have auto-framing capabilities that enable it to focus in on an individual participant or include two or three people who are having a discussion on one side of the table. 
A touch interface is also a valuable huddle room feature. When users walk into a conference room after scheduling a meeting (or if they decide to have an ad hoc meeting), all they have to do is hit a "join" button to start the event. Having one button to push for meetings is pretty much a standard today.
I also recommend that organizations deploy an all-in-one video collaboration solution that is purpose-built for huddle spaces. It should have cameras, microphones and speakers built into it to avoid jumbled cables. This enables an organization's IT team to more easily standardize with accessories that plug into the solution. 
Ultimately, a huddle room provides small teams in an organization with a space to innovate and be productive.
Story by Sam Waddell, a principal solution architect at CDW who has worked in video collaboration technologies for 12 years. He started his career at CDW in the Associates Program and was a senior consultant engineer at CDW, implementing video collaboration technologies for customers nationally. Waddell is a father of two girls and a veteran of the U.S. Navy.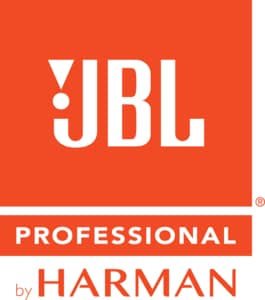 JBL Professional loudspeakers are designed to fit in any setting, from the stage to the workplace. Learn more about JBL Professional audio solutions with help from CDW.