Technology Deployment: Refining the Work-from-Home Persona
With more employees than ever working remotely, organizations must make sure they are providing the devices and tools users need to succeed.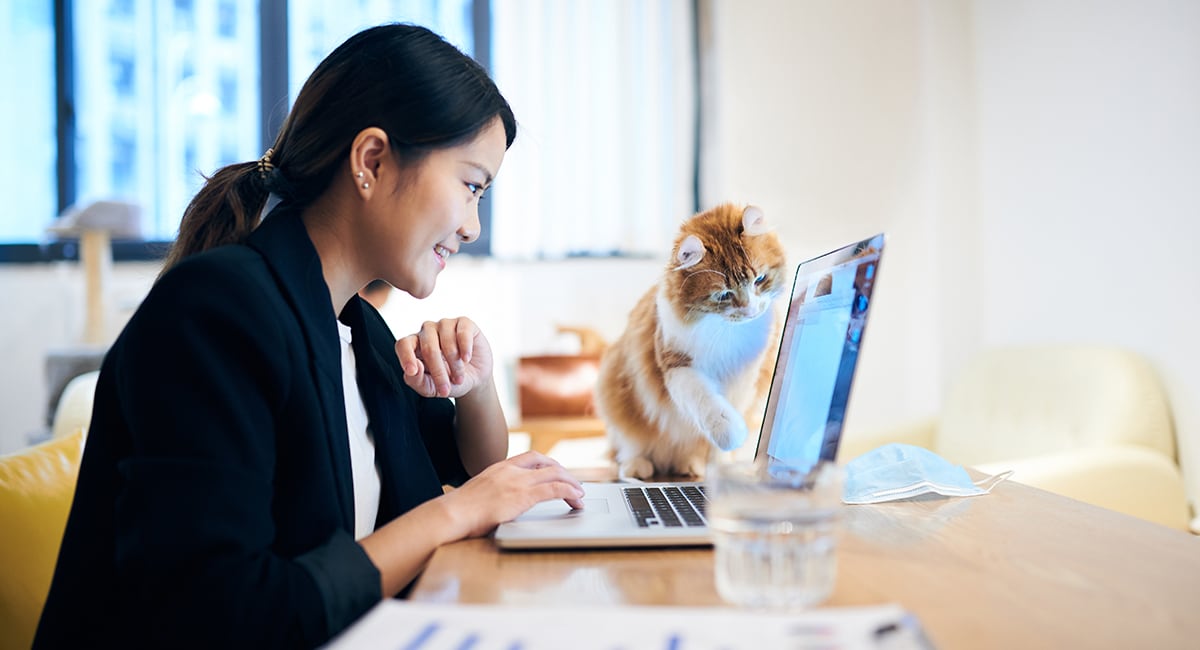 The COVID-19 pandemic has made widespread remote work the "new normal."
Business analysts predict that 25 to 30 percent of people will still be working from home multiple days per week even at the end of next year. Remote work programs are saving U.S. employers $30 billion per day in what would have been lost productivity due to coronavirus-related office closures. In fact, employees are up to 15 percent more productive when they work from home.
Still, it's critical that business and IT leaders ensure they are giving users the tools they need to be as productive and secure as possible while working from home. This is done by creating categories of users based on their work styles and technology needs and then providing the appropriate tools. Because of how quickly most organizations transitioned to remote work in mid-March, many of these efforts have not been fully adjusted or fleshed out.
Learn how CDW's Device as a Service (DaaS) model can help you lower costs and increase flexibility.
Many times, remote users can be combined into a single user group, or persona, that has unique work requirements. In other situations, the primary attributes of the workers remain the same, with added nuances due to working from home. For example, an organization's power users might have the same requirements, but those are further complicated by working from home.
Here are five factors that business and IT leaders should consider as they seek to refine and optimize the work-from-home user personas within their organizations.
1. Endpoints and Mobility
Many business and IT leaders have reported stable or even improved productivity as employees work from home during the COVID-19 crisis. But the truth is that few companies have any real data about what's happening on their employees' devices. While help desk requests may have settled down after the first couple weeks of the shift to remote work, it's entirely possible that employees are still struggling with underpowered machines or slow VPN connections and have simply adapted to the new normal. By measuring and monitoring their employees' device use, organizations can right-size their environments and redeploy machines based on users' specific needs.
2. Collaboration
This is a critical area, as employees who struggle with existing collaboration tools will often resort to shadow IT to get their jobs done. Organizations need to gather information about how employees are using existing tools, and also be transparent about minimum internet connection speeds to ensure that employees are able to access and effectively use these solutions.
3. Networking
While companies' existing IT tools have often proved surprisingly effective in helping employees to navigate their new work-from-home environments, home internet connections have been a major limiting factor in some instances. A number of employees already lacked optimal upload and download speeds, and then many service providers saw their performance degraded as their networks were overwhelmed with new demand. With so many employees working from home, it's important that business and IT leaders ensure their workforces have the network bandwidth necessary to collaborate and communicate effectively.
4. Application Delivery
Now that the dust from the initial transition has settled, it's time for organizations to ask themselves a number of important questions about how employees are accessing critical solutions: Do users have all the tools they need, and are they properly provisioned? What are the most critical applications? Are users experiencing latency with these solutions? Are virtual desktop solutions resourced appropriately?
5. Cybersecurity
Moving most workflows out of the office and into employees' homes has the potential to create a number of new cybersecurity vulnerabilities. And, unlike performance issues, security problems can persist undetected for years ― often coming to light only after an organization suffers a data breach, at which point the damage is already done. Organizations must carefully evaluate their new environments, seek out cybersecurity gaps and close them in ways that still allow employees to be productive.
CDW recently launched a Work from Home Assessment, which helps organizations to map their end users' current experience. Based on this assessment, our experts provide comprehensive recommendations to enhance work-from-home solutions. For many businesses, widespread remote work will be a reality for the foreseeable future. Getting it right has become an essential factor that will determine how successful a company is in the years to come.