Taking the Meeting Experience to the Next Level
Integrating collaboration tools helps make for a "just works" user experience.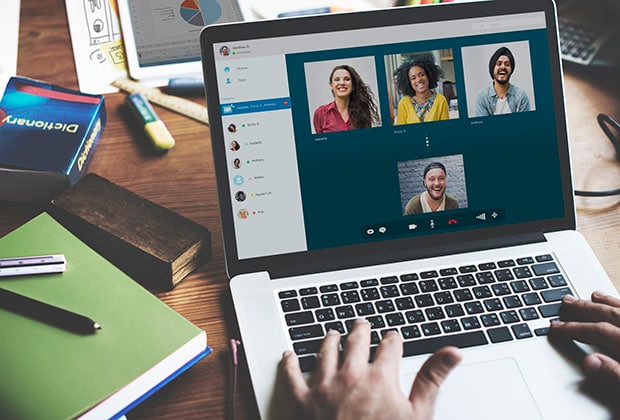 It's a fact: organizations struggle to conduct quality meetings. Despite what you may think, in many cases, IT has given end-users the tools they need to meet (with style!). They have installed many video-enabled conference rooms with technology from Cisco, Polycom or other vendors; they have rolled out web-conferencing tools such as WebEx; and from a desktop perspective, they have pervasively deployed Microsoft Skype for Business, Cisco Jabber or, in some enlightened organizations, next-generation business messaging tools like Cisco Spark or Slack, all capable of launching video meetings.
So why are end users resorting to audio-only calls that provide poor user experiences? I mean, have you ever joined an audio-only call just to spend the first few minutes asking "Who is one the line?" or resorted to e-mailing everyone the presentation you're going to review (and then tried to remember to tell everyone which slide you are on every few minutes)?
The "Perceived" Difficulty of Conferencing Tools
The challenge for end users is that they continue to see many advanced conferencing tools as too difficult to use. For example, an end-user, let's call him Jim, schedules and starts a meeting using Cisco WebEx. However, Jim is in a video-equipped conference room and wants to use the video endpoint in the meeting. He connects the conference room's HDMI cable but he can't seem to get the room's audio and video to engage. Other users try to join via Skype and cannot connect. The frustration leads to end-users just using audio to host the meeting, as the lowest common denominator.
IT professionals will understand that Cisco WebEx, video conferencing and Skype for Business are three separate applications and they are not directly integrated, but end users cannot be expected to know that.
Smart Integration of Collaboration Tools
Luckily, IT has many ways to provide an increasingly unified experience that "just works" from an end-user perspective. Depending on what the IT team is trying to integrate, the options are many. Using the above example as a template, IT can take advantage of Cisco's inclusion of WebEx Meeting Center Video Conferencing (formerly WebEx CMR Cloud) in every Cisco WebEx annuity subscription. As the name implies, Cisco WebEx Meeting Center Video Conferencing allows seamless integration of WebEx and video conferencing. If the IT team deploys Cisco TelePresence Management Suite (included in a "starter kit" for Cisco video conferencing endpoints), they'll even have Exchange integration allowing for a "One Button to Push" experience (soon to be rebranded "Big Green Button" or BGB) from the video end-points.
Cisco WebEx Meeting Center Video Conferencing even allows Skype for Business participants to connect over audio and video. If you are using Skype for Business through Office 365, then Polycom RealConnect is your only option. Regardless of what is making the connection on the back end, with some effort, the end-users will be able to join their meetings from most any application they choose and get the native experience of that application. Thus, the overall meeting experience is greatly improved!
Looking Toward Next-Generation Collaboration
But what if you have not made a lot of investments in the collaboration tools discussed above, and you're starting nearly "greenfield" in conferencing? What if you are new to the video conferencing space, but you have a youthful workforce? If you lack legacy investment, your opportunities are a bit more wide-open. Think of the consumer apps people use to communicate — Facebook Messenger, WhatsApp, Viber and hundreds of others. These apps combine desktop and mobile message with voice and video capabilities. This is what next-generation collaboration tools like Cisco Spark do for enterprise end-users.
End-users can, with a simple click, start a conversation, add users, go from a business messaging conversation to a video call, expand that into a video meeting, and share content instantly as they go. But the user experience does not stop there. If a user walks into a video-enabled conference room, the room can pair to the user's mobile device, and the user can take control of the video resources of the room to launch his or her conference. Finally, if the user needs to leave the room but needs to stay on the call (an all-too-common experience), all he or she has to do is grab their mobile and "swipe down" to transfer the call to the device, from which they can either continue the meeting without interruption, or they can enter a different, available video-equipped room and "swipe up" to continue their meeting with video again.
This provides the end-user with a simple, yet highly effective, meeting experience. And the IT team can rest assured that the entire experience is conducted with industry-leading security with end-to-end encryption.
Conferencing is evolving, and it is up to the IT team to deliver a simple, intuitive end-user experience to drive adoption and business productivity.
Learn about CDW's Orchestrated approach to collaboration.