Solutions and Services to Enable Remote Work
Here's a look at tools and offerings that can help organizations thrive during the coronavirus pandemic and beyond.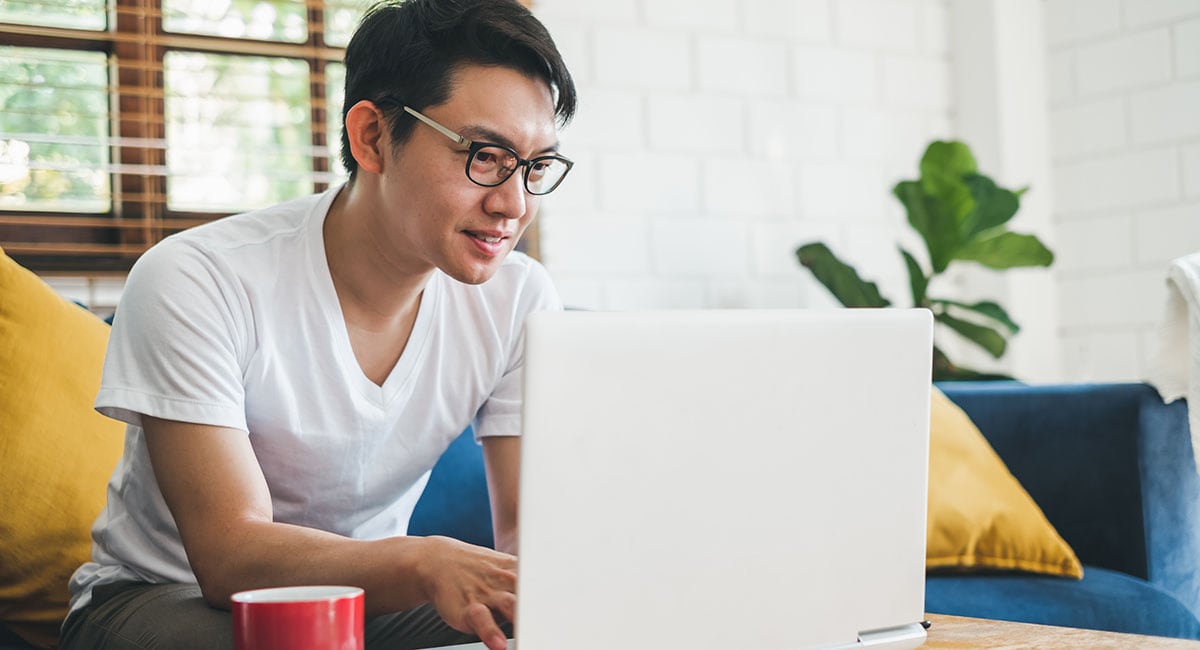 Here's a bit of good news for businesses that have made the shift to remote work: If you give your employees what they need to do their jobs, having them work from home can boost the bottom line.
Learn how CDW's solutions and services can optimize your remote work initiatives.
A May 2020 survey of more than 400 IT leaders found that 38 percent saw increased productivity after sending their workers home to limit the spread of the coronavirus. Remote work initiatives have been so successful, in fact, that 84 percent of the businesses polled reported plans to expand them once the pandemic has passed.
How individual companies enable remote work depends on their industries and staffing, of course, but in our experience at CDW, most invest in a similar set of connectivity tools and services. Here's a look at three of those solutions, and some thoughts on how they can help remote workers be productive.
Collaboration Tools
In the on-premises environment, collaboration is often critical, and that's true in the virtual world as well. As they navigate the coronavirus pandemic, organizations are showing that when done right, videoconferencing is a successful substitute for many in-person, face-to-face meetings. These tools ensure the personal touch of connecting with customers is not lost.
Collaboration platforms include cloud-based solutions such as RingCentral, 8×8 and Zoom; these can facilitate voice and video meetings regardless of participants' locations. They may also permit document sharing and instant messaging, and some include project management tools to streamline tasks such as scheduling and planning.
Desktop as a Service
Desktop as a Service, or hosted desktop service, allows an organization to create a cloud-based desktop on any device, no matter where it is. End users, whether remote or in an office, will enjoy the same improved experience. Delivered via a virtual desktop infrastructure (VDI) hosted and managed by a third-party provider, Desktop as a Service is often preferable to traditional virtual desktops for several key reasons.
First, it reduces IT security and management challenges, as much of that work is handled by the service provider. Also, because it's purchased as a subscription, businesses know exactly what it costs. Finally, it provides exceptional flexibility: As a company grows and needs more desktops, the service can be scaled up to meet demand.
Bandwidth Tools and Services
The pivot to remote work has put pressure on all aspects of IT, but bandwidth has taken an especially hard hit. There's the surge in internet traffic at employees' homes, where entire families are competing for Wi-Fi, and then there's the demand on company headquarters as huge numbers of remote devices attempt to access their data centers. The solution is straightforward, but it's important to get it right: Start with a thorough assessment of your organization's connectivity needs, then purchase bandwidth to eliminate potential slowdowns.
Businesses may wish to explore other solutions, but collaboration tools, Desktop as a Service and bandwidth assessments present a good place to start without losing critical connections.