Say Goodbye Skype for Business Online, and Hello to Microsoft Teams
The top questions organizations are asking as they face this upcoming transition.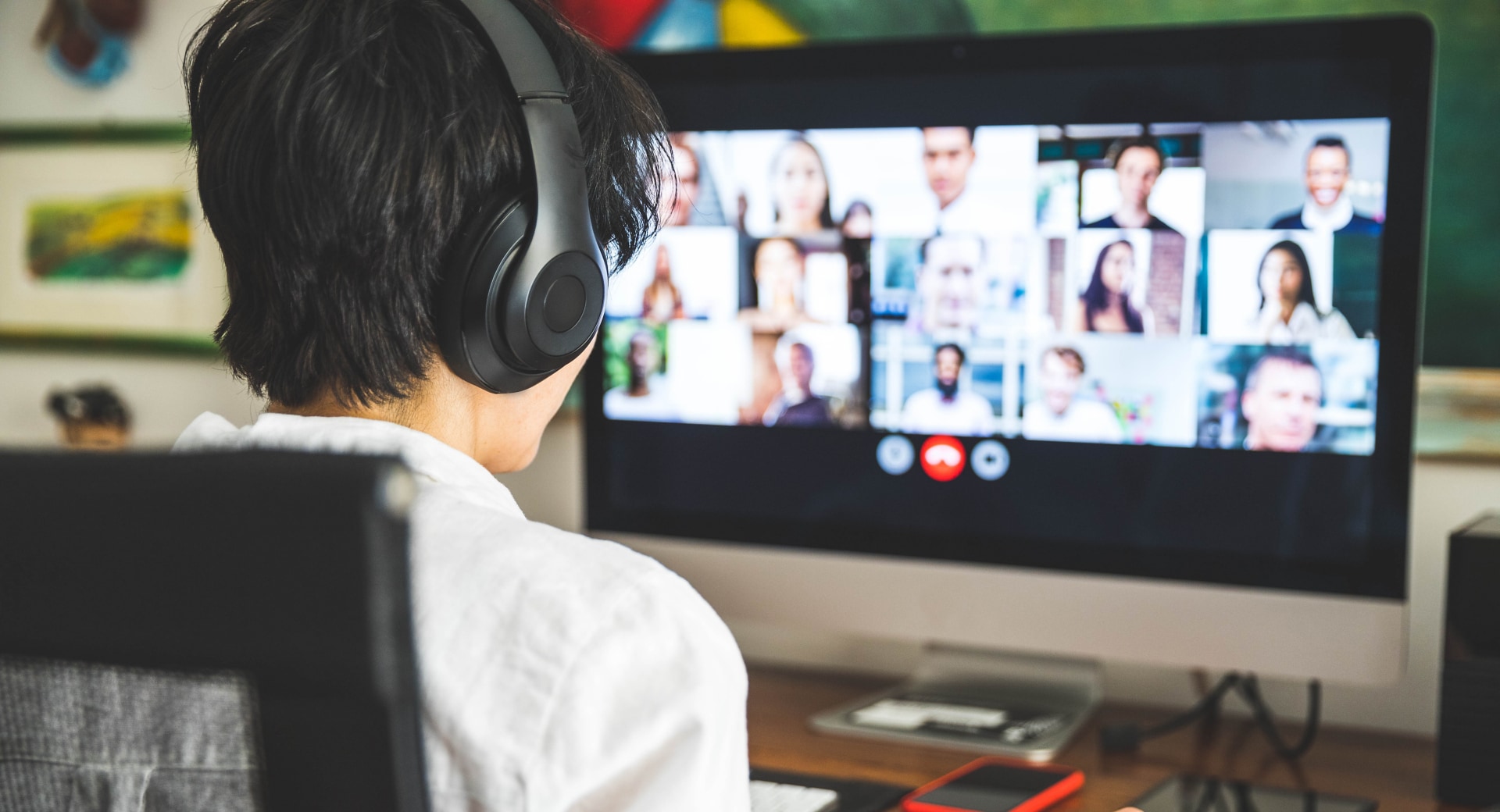 It's time to finally say goodbye to Skype for Business Online. Though the sunset date for the platform — July 31, 2021 — is quickly approaching, you still have time to get ready. However, there are some important things to think about when moving to whatever your replacement platform will be.
Learn how CDW can assist you with your transition to Microsoft Teams.
For most organizations, the logical next step is Microsoft Teams, and many of these organizations have already found new ways to take advantage of Microsoft Teams to collaborate over the past year. To help continue the push forward, here are three of the questions I hear most often from organizations that are planning to fully transition to Teams ― and my thoughts on how to best prepare.
1. Why Is This Happening, and What's the Benefit?
When preparing for the end of Skype for Business Online, one of the big questions I hear from organizations is "Why"? Everything is working now, and I can use both platforms, so why change it? The easy answer is that the future of Microsoft's collaboration strategy is exclusively with Microsoft Teams. The legacy infrastructure and support requirements to maintain Skype for Business Online outweigh the benefits of the rapid expansion of the Microsoft Teams capabilities. Sometimes the best way to move forward is to leave the past behind, and unfortunately for Skype for Business Online (and likely Skype for Business on-premises in the near future), this is one of those times.
There are also measurable benefits to making this change as well. Some of these benefits include:
Cost Reduction
Moving to a single solution reduces the costs to train and support the organization as everything is consolidated into one platform. For customers still supporting on-premises infrastructure, the capital expense to maintain infrastructure is reduced as well.
New Capabilities
Microsoft Teams provides capabilities that are just not available in Skype for Business; features like integration with the rest of the Microsoft 365 suite of products for increased productivity, third-party application integration to create new efficiencies in business processes, and file sharing and collaboration with external organizations that completes the cross-org collaboration experience.
Capability Improvements
Chat, Calling and Meetings are staples of the Skype for Business experience, but all three of these capabilities have improved leaps and bounds above their Skype for Business counterparts. Chat is now persistent and integrated into OneDrive for Business. Call quality and the Calling experience have grown exponentially, especially with the move to the Satin codec for audio; it's truly an amazing quality change – listen here.
Finally, with custom backgrounds, advanced sharing capabilities, emotes, real-time captioning and direct integration with meeting room devices through proximity join, the Meeting experience is night and day.
All of these changes lead to measurable impacts through additional usage and adoption of the platform to keep people efficient and working on what matters.
2. Which Coexistence Mode Should I Choose?
I talked a lot about coexistence modes in another post here. Not a lot has changed since I posted these descriptions, so I won't go too in depth in this post, but check out my previous entry if you are looking for more detail. That being said, the real value of coexistence modes for the future is going to apply primarily to customers that need to leave some portion of their organization on-premises long-term.
Customers that do not need Skype for Business Server (on-premises) should plan to be in the "Teams Only" coexistence mode starting July 31, 2021, as coexistence with Skype for Business Online will no longer be available. The two most common scenarios I envision as we get closer to July are:
Skype for Business Online Only Organizations
Organizations that are using Skype for Business Online only today are likely in some state of coexistence with Microsoft Teams already. These organizations should plan to move to the "Islands" coexistence mode if they are not already, and then transition all users to "Teams Only" mode by July 31. Be sure to make the "Teams Only" change at the user level, not the organizational level, as this will kick start the Meeting Migration Service (MMS) so that all existing and future Skype for Business meetings are automatically transitioned to Microsoft Teams meetings.
Skype for Business Hybrid Organizations
Some organizations will still need to maintain hybrid with on-premises Skype for Business for various reasons. Some of these might include Enterprise Voice requirements, third party app integration for Skype for Business, or other organizational dependencies on the Skype for Business platform. These organizations should consider one of the following:
Skype for Business with Teams Collab: This mode will turn off Chat, Calling and Meetings in Microsoft Teams but still allow for the use of productivity-focused features.
Skype for Business with Teams Collab and Meetings: This mode is useful for organizations that need to use Skype for Business for Enterprise Voice but want to use the more robust meeting experience with Microsoft Teams.
Skype for Business Only: This mode should only be used for organizations that do not intend to use Microsoft Teams at all.
In addition to the above, organizations still running Lync Server 2010 or 2013 that plan to support hybrid long-term should strongly consider an upgrade to either Skype for Business Server 2015 or 2019 for the best hybrid support. Extended support for Lync Server 2010 ends on April 13, 2021, and extended support for Lync Server 2013 ends on April 11, 2023. Extended support for both Skype for Business platforms currently ends on Oct. 14, 2025.
3. Will My Devices Stop Working on July 31?
The good news is that Microsoft recently extended their support for 3PIP (third party IP) phones through at least 2025, with no official new end date. This is great news for organizations who have a significant investment in existing devices and need to continue utilizing them for the foreseeable future. Microsoft is also planning to support native SIP registration for certain manufacturer and device models in the first half of 2021 as well.
This is welcome news for organizations considering a move from a legacy PBX platform such as Cisco Unified Communications Manager, and those who have a heavy investment in supported phones that they would like to maintain. Some of the devices included in this new capability will include Cisco IP phones with MPP firmware (including the 6821, 6901, 7800 and 8800 series); Poly's VVX Series; Yealink's T20, T30, T40, and T50 Series; and the AudioCodes 400HD series.
From a meetings perspective, Microsoft has made significant strides and investments in new devices to truly provide a world-class meeting experience with Teams. I highly recommend that organizations consider upgrading meeting room devices to a native Microsoft Teams solution wherever possible to take advantage of the simplicity of the experience. Options include a Microsoft Teams Room supported with a Windows 10 IoT compute device, or the soon-to-be-released Microsoft Teams for Android devices that bring the current "Collaboration Bar" all-in-one devices in line with a nearly identical experience to Microsoft Teams Rooms. MTR devices also support a feature called "Direct Guest Join" that allows these devices to join Zoom or Webex meetings natively via WebRTC – which works well for the occasional need to join meetings from one of these common meeting platforms.
Organizations that already have a significant investment in video endpoints for other meeting solutions can also consider purchasing a Cloud Video Interop subscription from vendors such as Poly or Cisco that allow standards-based video endpoints to join Microsoft Teams meetings. Strong consideration should be given to which vendor makes sense for things such as single-button meeting join capabilities – which is usually dependent on which device manufacturer an organization is invested in.
Make Migration a Priority
These are not the only questions that organizations will have as the Microsoft Teams story evolves. As organizations continue to invest in Microsoft Teams and migrate away from legacy platforms, the value of app development, solution integration and process efficiencies will become the new frontier of opportunity. For now, though, continuing to migrate to the platform and leaving the past behind is still the priority for many organizations. As always, CDW is here to help support that transition.