RingCentral: Cloud Contact Center Product Review Series
In the first post of this series, we unpack the power of RingCentral's Cloud Contact Center offering.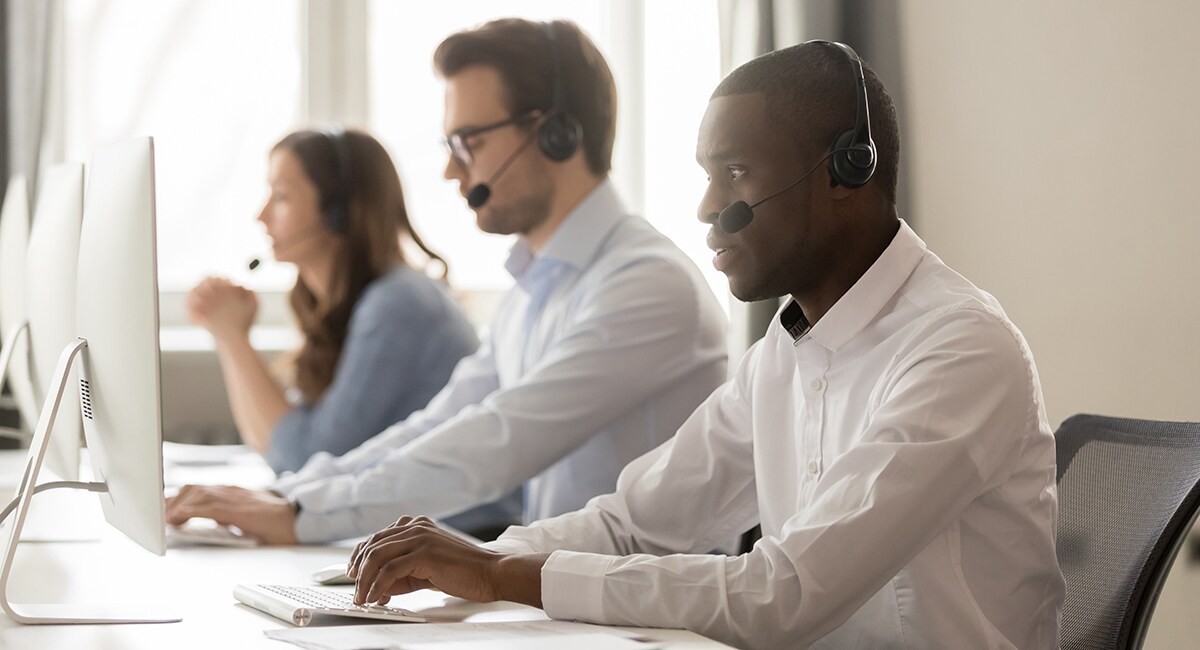 As more companies look to migrate services to the cloud and embrace OPEX subscription billing, how does this relate to the contact center? As the contact center technical architect of CDW's research and development group, I spend all my time looking at products and where they fit. Cloud contact center has been at the forefront of my more recent research and development.
In this blog series, I will take a deep dive into several solutions, their options in the market, and how they may fit into your business. The first company that has been getting a lot of attention lately is RingCentral. So without further ado, let's get started.
Learn how CDW can support your contact center needs.
RingCentral's Architecture
Delivering a solid telephony solution, RingCentral is one of the industry leaders in the Unified Communications as a Service (UCaaS) space. But what does it offer the Contact Center as a Service (CCaaS) customers? RingCentral has had an OEM relationship with leading CCaaS company Nice InContact for quite some time and has an integration with it for its UCaaS solution. RingCentral also has been making acquisitions in the contact center space and has a separate service around social media.
Omnichannel Cloud Contact Center
RingCentral allows customers of the UCaaS service to have direct connectivity with their Nice InContact service. This means that a customer who buys the RingCentral UC platform can send calls to the Nice InContact platform right from their cloud. This allows you to have the UC Office platform and benefit from all the power of Nice InContact.
This is a full enterprise-grade contact center, giving the customer the power of what they do on-premises in the cloud. You can get a full omnichannel contact center with voice, email, chat, SMS, outbound dialing campaigns, customer callbacks, agent personal callbacks and customer relationship management (CRM). The system has rich restful APIs to allow you to do some amazing things.
With a clever web-based agent and supervisor console, you can manage the agent's desktop space in a unique way. Administration of the entire contact center is very easy with the web-based admin console. It allows you to give access to people within your organization at a very granular level; for instance, you can allow certain people to change call routing decisions within your business units. Workforce optimization uses the full Nice suite of products and plays well with RingCentral, giving you a fully integrated product portfolio.
With the scripting editor, Studio, you will be able to craft some amazing scripts. It offers a robust toolset, allowing the contact center to do things based on many factors of the customer journey. There is a full array of tools for self-service, including interactive voice response technology, CRM integrations and agent state tasks.
For those tasks that require a more customized approach, RingCentral has rest-based nodes and a custom node called Snippet. Snippets are a JavaScript that allows for custom coding and offers some very cool ways of doing custom manipulations. This means that custom coding is at the fingertips of the customer. This is a very powerful integrated development environment scripting interface.
One of the drawbacks is that it is not web-based. It requires Windows as it is a .NET application. But it does connect directly to the cloud and allows you to modify scripts in real-time. It offers a robust debugging mechanism, which allows you to simulate calls and run through a full debug trace right from the editor.
I found that Studio gave the script developer all the power right at the user's fingertips. It was a very intuitive interface and the help sections were amazing. You could do unique things based on various states of the calls with nodes like onAnswer, onHold, onHangup and others. Event-driven coding was a cool way to enhance the customer experience throughout the life of the call.
There is also a robust reporting platform within the system that is accessed through the same user interface that does the tasks of admin, ACD and similar functions. It allows for regular reporting functions along with custom analytics. There are ways of exporting the data to an internal business intelligence tool, enabling customers to merge contact center data with business relevant data. They can then use the BI tool to slice and dice the data how they see fit.
Managing Social Media
Through acquisitions, RingCentral now has a very powerful social media platform in its customer engagement solution. It is not integrated (at this time) to the Nice InContact platform, so you won't be able to blend the agents with normal contact center processing. It also has its own separate web-based agent desktop. This is not necessarily a deal breaker because these types of agents are most likely of a different skill set from those of the average agent. They interact differently through avenues such as Twitter, Facebook, WhatsApp, Apple Messenger and the like. The platform is truly easy to integrate across all the most popular social media platforms, giving companies more granular avenues to engage with their customers.
Conclusion
In conclusion, my team of engineers did a deep dive into RingCentral and its CCaaS service. We found that it could do some truly amazing things. It was very clean and organized and offered the benefits of being very tightly integrated with RingCentral's popular UCaaS service. That is what I would describe as RingCentral's secret sauce. If you are looking for a full, feature-rich CCaaS service, this offering checks all the boxes.
Look out for the next installment of this blog series as I review other CCaaS services; I'll end the series with a final breakdown summarizing all of the products.