How Mobile Device Management Keeps BYOD in Check
MDM ensures users get the access they want from their devices and enterprises maintain the security they need.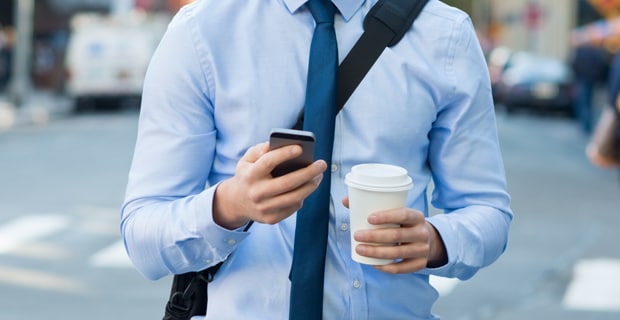 To be competitive, organizations are embracing bring-your-own-device (BYOD) solutions. The benefits are clear. By empowering your workforce with anytime, anywhere access to enterprise data with their own devices, you're giving them more freedom while boosting productivity and profitability.
But with greater access to enterprise data, information and applications from personal devices creates more exposure to security threats. One security breach, and many of the financial advantages of BYOD — including lower capital expenditures with bypassing the cost of corporate device inventory — can be lost. That's why it's best to be proactive about adding a mobile device management (MDM) solution to your BYOD plan.
Why MDM Is Essential
According to Ovum's Bring-Your-Own survey, only about 30 percent of the businesses that have BYOD plans have any type of MDM in place. When it comes to keeping enterprise data secure, you can't have one without the other. A BYOD plan without an MDM plan potentially exposes your organization to costly data and application breaches that can destroy reputations and cause other serious damage.
Balancing Comfort and Security
BYOD is a balancing act. End users want the comfort and familiarity that comes with using their own devices. Organizations want to protect data while still giving employees instant, anywhere access to the information they need. So the biggest question underlying BYOD is how to balance user enablement and security.
And this is what makes a good MDM solution so important. MDM grants access to enterprise data and separates it from personal data. And because corporate data is encrypted, if a device is lost or an employee no longer works for the organization, sensitive information can easily be remotely wiped. When it comes to keeping breaches from applications at bay, MDM allows enterprises to whitelist or blacklist certain apps as part of the management process.
Data encryption, authentication tools like multi-factor identification, and the ability to remotely lock or wipe devices are just a few of the ways that MDM solutions can help organizations reach the right balance of productivity and security, while letting employees use the devices they want.
Getting the Most Out of BYOD
On average, workers are using three devices, including notebooks, tablets and phones. So without a strong mobile policy in place, BYOD can become the Wild West of Mobility. The biggest mistake many organizations make is to adopt BYOD blindly without the rules or policies they need to make sure the program is successful.
If you're considering BYOD, it's important to have a well-thought-out policy that ladders up to your overall IT policy. It should spell out clear expectations for users, compliance regulations and a list of approved applications and app guidelines that let employees know what they can download and use. A good BYOD policy can help you organize the often-overwhelming world of mobility while helping your organization avoid potential pitfalls down the road. Most important, a good policy can help ensure that you're maximizing your BYOD program in a way that increases productivity and profitability.
Learn how CDW adds safety and security to BYOD plans.