How Universities Are Moving Beyond the Boundaries of the Classroom
Robust, reliable Wi-Fi has become a must-have on college campuses as institutions seek to facilitate anywhere, anytime learning.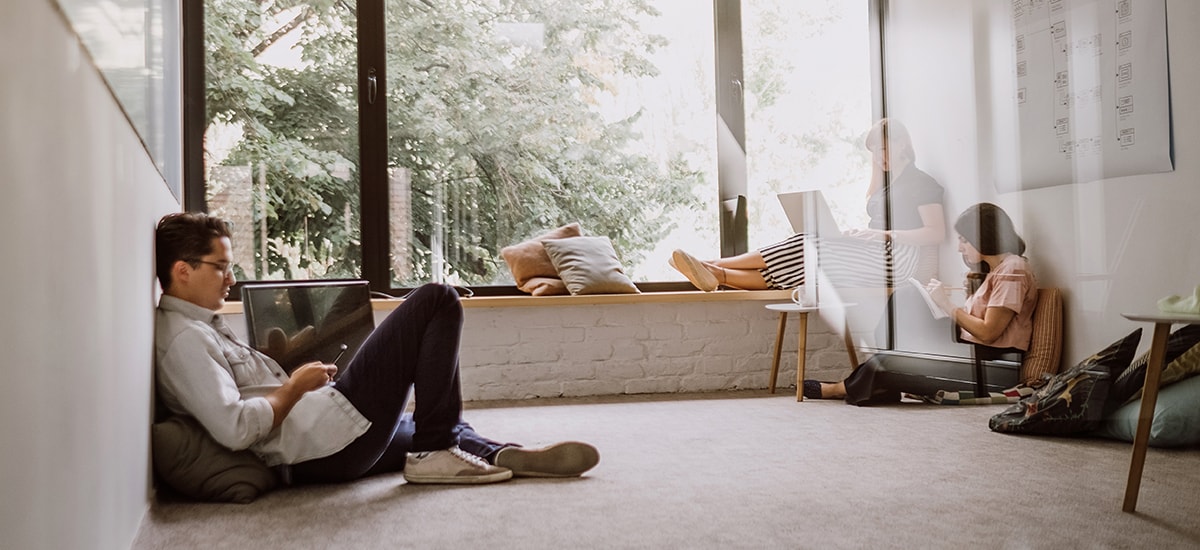 Several years ago, many college and university administrators' eyes went wide when they read headlines about how students were bringing multiple connected devices to campus (some reports said up to seven!). Many schools beefed up their wireless networks to meet the growing demand, but some neglected to invest in "nonacademic" areas such as residence halls.
Today, administrators at those campuses are seeing students bring their own routers and access points with them. The fact is, there's really no such thing as a nonacademic space on college campuses anymore, and students are determined to connect in any way they can. They know they need to be able to learn wherever they are, on whatever device they choose. As a result, Wi-Fi networks have become a competitive differentiator in higher education.
Here are four ways today's students are leveraging wireless connections to learn on the go.
1. Collaboration Tools
Students working on a group project may still reserve a room in the library and exchange ideas face to face. But they might opt to collaborate remotely instead, with the help of tools such as Google's G Suite and Zoom Video Communications. These tools enable students to work together on their own schedule, from wherever they want (as long as they have a reliable connection).
2. Digitized Library Materials
Many students have grown up with most of the information they could want available to them online. To these students, borrowing an article for a two-hour library reserve loan so they can hurriedly make photocopies seems positively archaic.
Many schools have made efforts to digitize their library materials — most notably, through the HathiTrust Digital Library. The repository was established in 2008 at the University of Michigan, in partnership with Google, and by 2017 it had grown to include 128 member institutions and more than 15.7 million volumes.
3. Video Resources
The Crash Course channel on YouTube features a 42-part series on world mythology, a 47-part series on literature and no fewer than 46 lessons on philosophy, some of which have been viewed millions of times, with titles such as "How to Argue" and "Batman & Identity." The channel is just one of countless instructional video resources that didn't exist a decade ago, which college students can use to supplement their classroom learning. It's becoming more common, too, for professors to assign web videos, such as TED Talks, as required or optional course materials.
4. Learning Management Systems
Once primarily a delivery vehicle for online-only classes, learning management systems such as Blackboard are now part of most hybrid and onsite classes. Instructors rely on these tools to deliver content to students, manage administrative tasks and facilitate communication.
For many classes, an LMS effectively serves as an online textbook. And for students to engage with it, they need to be able to get online — no matter where they are on campus.
Learn more about how CDW solutions and services can help your organization bolster its network capabilities.
This blog post brought to you by: