How to Overcome 5 Major Roadblocks to Building Modern Classrooms
Schools should prepare for these obstacles when revamping learning environments.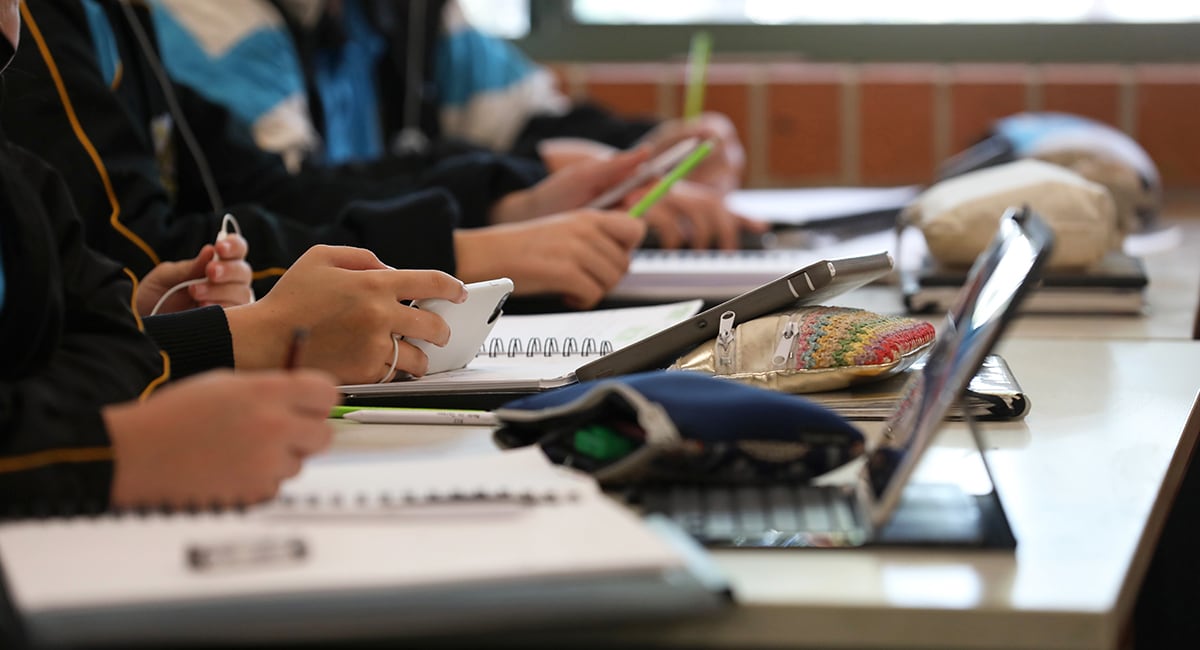 Recently, I was working with a group of K–12 educators who wanted to implement a modern learning environment at their school, but they were disappointed in the performance of the devices they were testing. They asked our team to look into alternatives, and when we came in to investigate the issue, we realized that the problem wasn't with the devices themselves. It was the school's own subpar wireless network that was throttling connectivity.
Through a mix of devices, flexible furniture and audiovisual solutions, today's learning environment puts students at the center of their own learning. But if the back-end infrastructure can't support new technologies, these improvements will have limited impact.
Find out how CDW can help you design and implement modern learning environments in your school or district.
Lackluster network infrastructure is just one obstacle I see that sometimes trips up educators as they seek to deploy modern learning environment solutions. Here are some other important ones to watch out for, and how to overcome them.
1. Forgetting the "Why?"
It's easy to get so caught up in the "how" of a 21st-century classroom — from designing the new environment to selecting and installing equipment — that the "why" gets overlooked. Typically, schools and districts embrace a modern learning environment approach as a way to help kids develop skills, such as collaboration and communication, that can't be learned from a book. But flexible furniture and state-of-the art technology alone aren't enough to achieve this goal. Districts need to be sure to invest in ongoing professional development to help teachers make use of their new classroom environments in ways that result in the positive student learning outcomes they're looking for.
2. Trying to Do Everything at Once
Different teachers at different grade levels — or even different teachers on the same grade-level teams — may work better with one certain classroom setup than another. While it's important to have a strategic, overarching plan, it's also critical for schools to give themselves time to experiment and learn through trial and error what works best for them. Typically, we see greater success at schools that first pilot their new approach in a single classroom, a demo space or a common area such as a media center.
3. Budget Limitations
Especially at the K–12 level, a lack of funding is often what prevents vision from becoming reality. However, we've seen schools and districts get creative with funding and get their modern learning environments off the ground. For example, some schools organize fundraisers to support a pilot learning space, while others may take funds earmarked for textbooks and spend them on student devices instead.
4. Classroom Management Concerns
Teachers and administrators sometimes get nervous when we start talking about giving students the ability to share their screens with the entire class using wireless projectors or digital displays. Much of this depends on school culture. In some classrooms, administrators can be confident that the teacher will be able to handle students moving around the room and accessing and sharing content appropriately. But in schools that are still developing this level of trust, educators might first seek out solutions, such as screencasting technologies with moderator controls, that give them a greater level of comfort.
5. Lack of Stakeholder Involvement
It is impossible for new learning environments to reach their full potential if not everyone at the school is on board with the changes. Part of this goes back to professional development, but teachers should also be brought into the process before a school makes changes.
Not all schools and districts follow this next bit of advice, but we also consider it a best practice to involve students in the decisions around new devices, furniture and audiovisual tools. This doesn't necessarily mean polling the entire student community at the beginning of the process. But we've seen schools allow students to vote for their favorites once teachers and administrators have winnowed the field of prospective solutions. Even though school leaders still make the ultimate decision, this process at least allows students to feel like their voices have been heard.
This aligns nicely with the entire purpose of the modern learning environment — to move away from a "sage on the stage" style of teaching and give students more ownership over their own education.