How the New Surface Laptop 3 Supports Today's Work Styles
This powerful, flexible computer delivers the features modern workers need.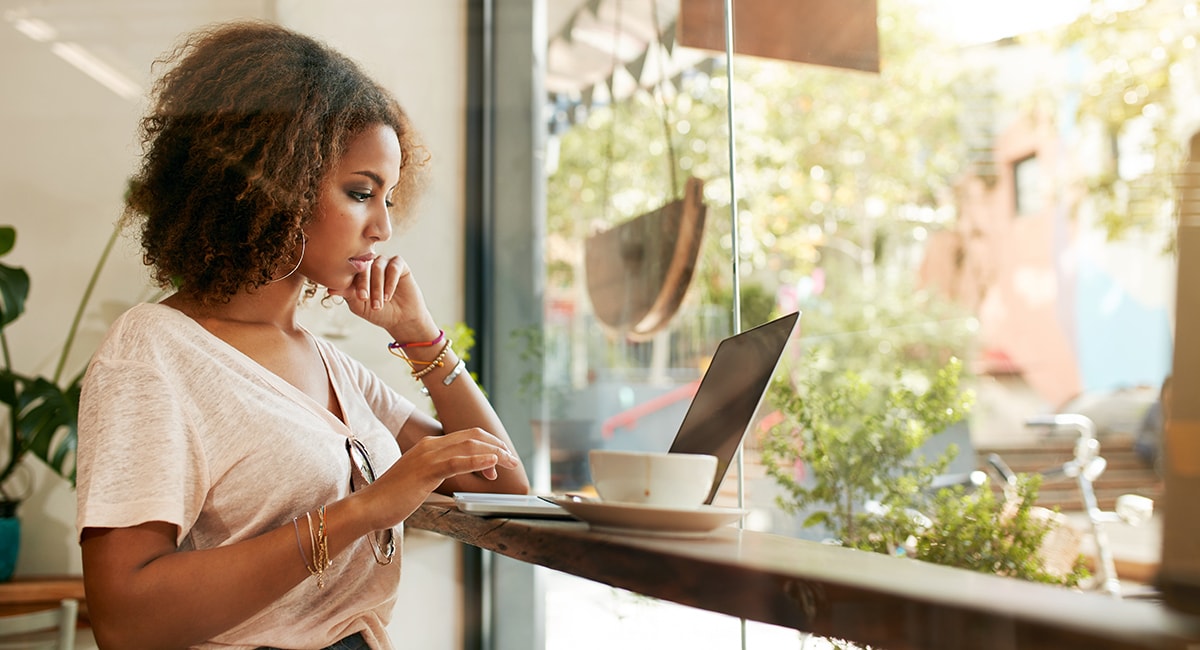 There was a time when enterprises could buy and roll out a fleet of identical desktop PCs or laptops. Not anymore: This has changed not because technology has improved dramatically (it has) but because work has evolved. Not only has the nature of work itself grown, but factors such as where people work and when have changed.
Employees want to work where, when and how they're most productive. They want to remain productive whether working remotely or in the office; whether at a desk or in a shared workspace; or whether on a video call or focused on a project, pulling in contributions from around the globe. Organizations are challenged to find ways to support these workers and foster productive teams.
 Learn how CDW and Microsoft Surface products can help you meet your business needs.
The new Microsoft Surface Laptop 3 was designed for the modern workplace and all of its changes. It delivers the capabilities and features that organizations demand: flexibility, security, creativity and power. Because it's part of the Surface family, which includes tablets, studio workstations, digital whiteboards and more, this new laptop fits nicely into a multipronged technology strategy.
Flexible Features for Varied Workspaces
For starters, the Surface Laptop 3 is no one-size-fits-all solution. It comes with either a 13.5-inch or a 15-inch PixelSense touch screen, delivering a high-resolution tool for both information workers who want to be highly mobile and for creative types who need more screen real estate (and also want to be highly mobile). Its battery life is rated up to 11.5 hours, enhancing mobility, plus it comes with USB-A and USB-C ports for connecting to displays, docking stations and other peripherals.
For security, the Surface Laptop 3 starts with the Windows 10 Pro operating system and its enterprise management features, as well as a Trusted Platform Module 2.0 chip. It supports facial recognition for logging in and comes with removable solid-state drives to protect data as laptops cycle in and out of use.
The Surface Laptop 3 oozes creativity. It's thin, sleek and elegant, coming in new color combinations and materials, including versions with suedelike Alcantara palm rests. Beyond that, the Surface Laptop 3 drives creativity through media and collaboration, from a 720-pixel front-facing camera to Omnisonic speakers with Dolby Audio Premium sound to a pair of built-in, far-field studio microphones for more flexible voice communication. People don't have to be sitting right in front of the Surface Laptop 3 to be heard.
Power to Get the Job Done
Finally, the Surface Laptop 3 is powerful. The machine cuts no corners in providing enterprise computing speed and power, including a 10th Gen Intel Core processor, improved graphics processing, and up to 32 gigabytes of RAM and a 1-terabyte SSD. It's designed to work optimally with Microsoft 365, providing users with powerful productivity applications they're already familiar with.
The Surface Laptop 3 is the newest member of a holistic computing platform created to meet the workplace requirements of modern organizations. As work changes, so can an organization's mix of Surface devices. For example, recently, a leading global retailer and fashion brand started by investing in hundreds of Surface Pro tablets. It then added other Surface products to support different workers. In, another environment, an education organization serving K–12 students started with Surface tablets for student use. After a successful tablet deployment, the organization invested in Surface laptops for administrators. In both cases, these organizations were able to support flexible work styles and maximize productivity while bolstering IT management and realizing a solid return on their investments.
This blog post brought to you by: