How Technology Supports Clinical Coordination
By offering better collaboration tools, healthcare providers can simplify the jobs of clinicians and support staff while also improving the patient experience.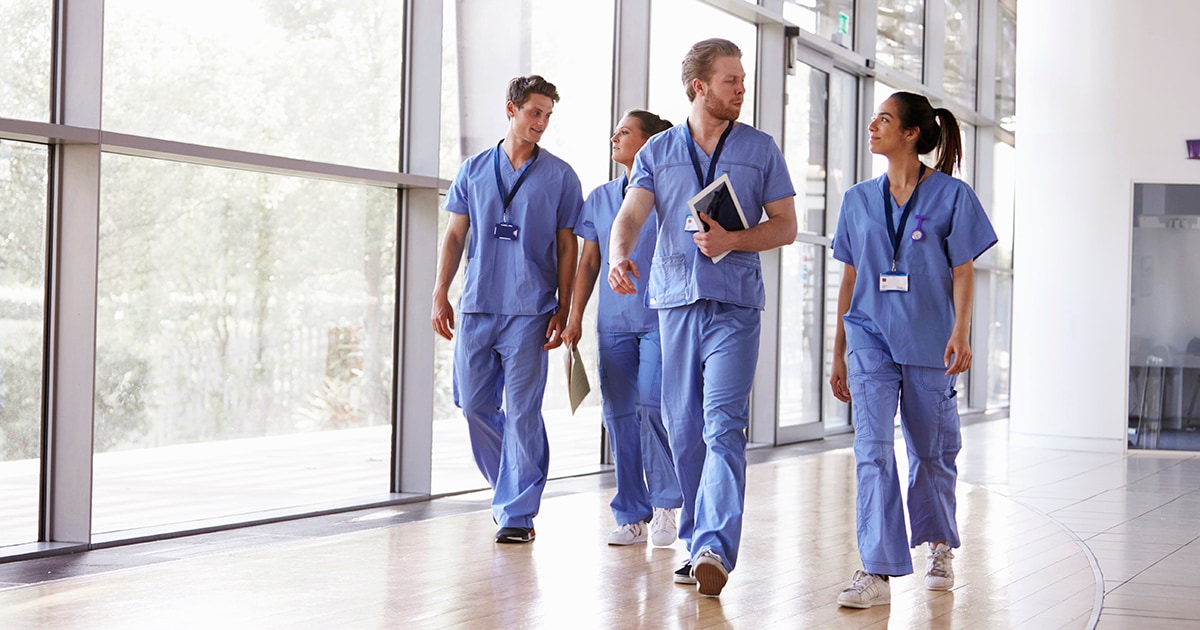 Hospitals have to manage more equipment, tests and data than ever before. At the same time, healthcare organizations face increasing financial pressure not only to provide great care, but also to deliver an outstanding overall patient experience.
These factors are creating a need for hospitals to adopt tools and practices that help them improve coordination and collaboration. Many healthcare providers are finding a solution in a somewhat surprising source: secure messaging platforms such as TigerConnect (formerly TigerText).
Initially, many hospitals adopted secure messaging solutions almost solely to simplify compliance with patient privacy regulations. Administrators worried that clinicians, unable to resist the tempting convenience of text messaging, would run afoul of privacy rules. To address this concern, hospitals implemented tools such as TigerConnect to give doctors and nurses a secure and compliant option for messaging. But as these tools have added new features, and as hospitals have experimented with them, many healthcare organizations are finding that they provide new ways to help coordinate the efforts of clinicians and support staff — streamlining the jobs of care providers while also providing a more seamless experience for patients.
Better Communication, Better Care
Communication bottlenecks plague healthcare organizations today, slowing down care delivery and creating frustration for clinicians. In an average 500-bed hospital, up to $4 million can be lost annually due to clinical communication inefficiencies. For instance, a nurse who needs to communicate with a doctor about a patient may have to walk to the nursing station, look up the on-call hospitalist, page the doctor or leave a voicemail, and then wait for a response. Platforms such as TigerConnect feature role-based messaging, allowing nurses to instantly reach out to the right person — a general physician, a surgeon or a charge nurse — no matter who is currently filling that role.
Features such as read receipts (which tell users when a recipient has opened and read a message) and priority messaging (which pings recipients with alerts every 20 minutes until they open a message) help keep an open flow of communication and prevent important messages from getting lost in the bustle of hospital life.
Increasingly, hospitals are relying on these platforms not only to facilitate communication among clinicians but also to coordinate the delivery of support services, including meals, cleaning and transportation. In an era when patients expect retail-level customer service, and when the failure to turn over a hospital room in a timely manner can cost hundreds of dollars or more, it's simply not acceptable for patients to have to wait an hour for a wheelchair or two hours to check out of a room.
Simplify the Toolset
Finally, the evolution of platforms such as TigerConnect — to include features like voice calling, alarms and barcode scanning — enables clinicians to move more and more of their workflows to their smartphones. This reduces the "device fatigue" that occurs when nurses and doctors are forced to carry an array of gadgets to get the information they need.
Technology trends such as the Internet of Things and location and condition sensing will only heighten the need for clinical coordination in the coming years. By adopting the right tools today, hospital administrators can make sure they're ready.
Learn more about how CDW's solutions and services can help your organization provide the best healthcare.
This blog post brought to you by: