How Managed Collaboration Anywhere and Cisco Solution Support Optimize Collaboration
Through partnered services from CDW and Cisco, you can get both proactive and reactive help to maximize the value of your Cisco Webex–powered collaboration environment.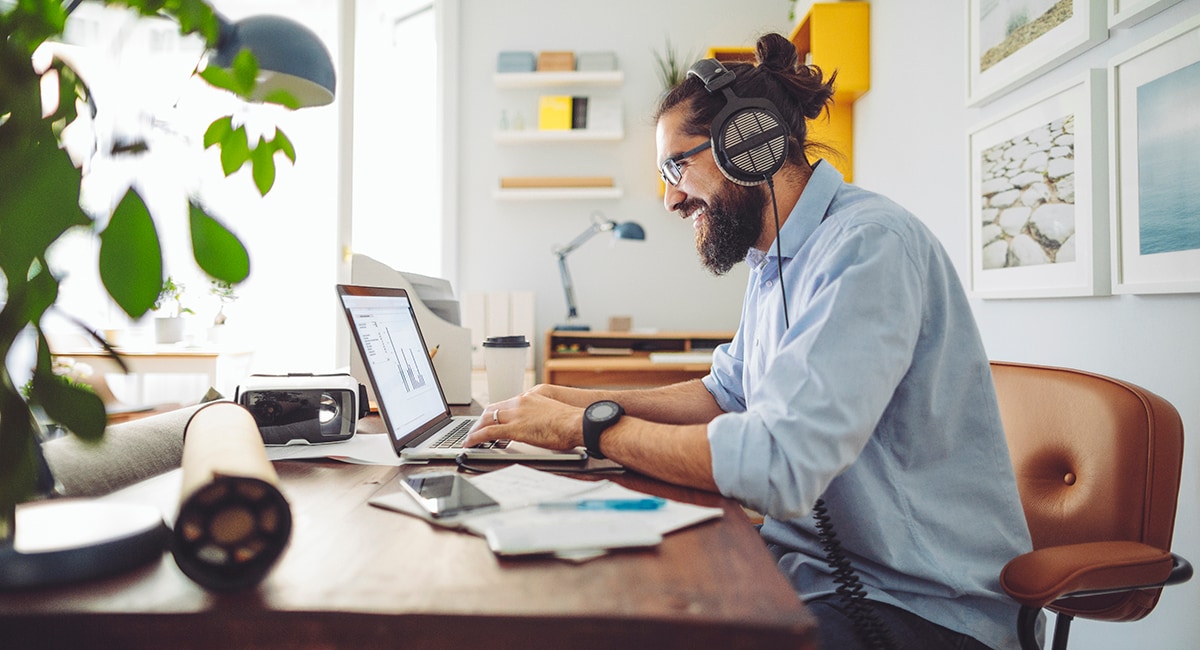 With many companies needing to support widespread, full-time remote work, the past few months have made it abundantly clear how important it is to have a highly effective collaboration environment. But many businesses have struggled to appropriately support employees with collaboration tools — and others have missed out on opportunities to optimize their solutions.
Learn how CDW can help you get the most from Cisco technologies.
Recently, CDW expanded its Managed Collaboration Anywhere portfolio with the addition of Cisco Solution Support. This was done to address the most pressing needs of collaboration customers today. The real value here? Organizations not only receive proactive help by way of planning and optimizing their collaboration environments, but also 24/7 reactive support when they need to solve a problem immediately. CDW and Cisco partner to deliver this service across Cisco's various Webex-powered solutions.
Proactive Assistance
Most of the proactive services in these partnered engagements are delivered by CDW, such as white-glove onboarding, adoption services with success planning and quarterly success reviews. These are the sort of steps that organizations often skip, only to regret later when business and IT leaders realize that their collaboration environments aren't delivering the sort of value they'd hoped for.
The term "proactive" shouldn't be understood to mean these services are delivered only before an implementation is complete. Upfront planning, training and adoption services are certainly important for starting a collaboration deployment on the right foot. But it's also critical for organizations to identify and measure key performance indicators for their collaboration solutions, and to track progress toward those outcomes over time. By helping organizations map out what success looks like, and then helping to measure outcomes and fine-tune tools over time, CDW's experts can ensure that companies aren't missing out on opportunities to maximize the value of their collaboration environments to ensure business outcomes are achieved.
It's also important to note that customers of this service work with a dedicated Customer Success Manager (CSM) from CDW's Customer Experience Team, who is assigned to the organization throughout the life of the solutions support contract. This level of individualized attention ensures that the CSM will become familiar with a company's collaboration environment, its intended outcomes and its specific challenges.
Reactive Support
Customers also receive a dedicated support team at Cisco. But the top draw for many businesses is the availability of 24/7 support for their collaboration environments. This support is available not only for end users but also for administrators.
Whether for voice calls, video meetings or other collaboration capabilities, many companies don't want to burden their internal help desks, who may already be resource-constrained with an influx of calls but who still need to maintain an appropriate service level for their user base.
That's especially true for organizations that have rapidly deployed or scaled up a collaboration environment, as many organizations did when the COVID-19 pandemic hit and forced employees to work from home. Finally, some organizations simply want to replicate the level of service they're accustomed to receiving with on-premises infrastructure after they've made the move to cloud-based collaboration.
According to CDW research, customers who opt for Solution Support–based services resolve issues 44 percent faster than companies with basic product-based support. That's the immediate, tangible, short-term result that business and IT leaders can expect to see. But at a time when remote collaboration has become the new normal, finding more effective ways to connect with colleagues and customers is likely even more important.
Put the two together, and it's a recipe for long-term collaboration success.