How K–12 Schools Can Develop Their Own Esports Leagues
Challenges abound, but the opportunity to do it your way is worth pursuing.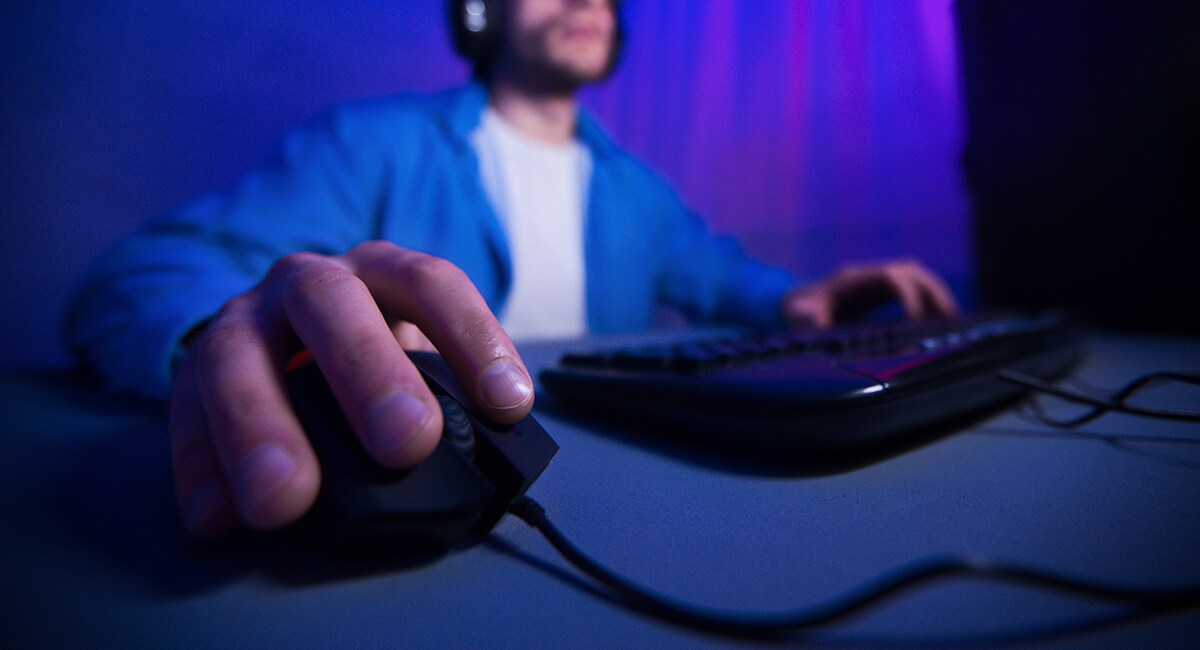 My jaw dropped recently when I read that global annual esports revenue is set to jump to $1.8 billion by 2022, more than tripling the $500 million in esports revenue of only a few years ago in 2016. Esports continues to grow at an astounding pace. And I continue to see more districts reach out to me to talk about setting up a league at their schools.
Read a case study on how CDW helped Fresno Unified School District developed its own esports league.
One of the first questions that comes up is: How do we arrange competition? Do we join an already-established third-party league; do we join a nonprofit third-party league like North American Scholastic Esports Federation (NASEF); or do we create our own? While each option has its strengths and weaknesses, I'd like to focus on building your own league as there's more of a journey to it. Setting up your own esports league has some challenges along the way, but I think the benefits are well worth it.
The Density Tipping Point
The first challenge to overcome is having a density of schools to play and compete against. If you forego the for-profit third-party route, you have a couple of options for developing a situation where your schools can compete. The first is the Discord server community. Discord hosts a number of gamer leagues that you can explore and potentially join.
The second option is either developing a districtwide league yourself or banding together with other districts to get to a point where there is enough competition. The biggest benefit to making your own league is the amount of control you have over it. You get to determine which games are used for competition.
For example, one customer I worked with to build a league went with a safe, education-focused game in their first season. While that season went well, the students were interested in playing League of Legends, a multiplayer combat game where players kill their opponents. The district opted to do a pilot for this new game in their second season, which was successful. Having this kind of control and flexibility while also being able to respond to student input (as well maintain student interest) makes hosting your own league attractive.
Building Buy-In
Another challenge is getting buy-in from district leadership. Running your own league requires a lot of coordination and support from school leaders. Having their support is critical for your league's success. To help get that buy-in, I tell organizers to make their case based on the impact it can have on student outcomes.
In my estimate, 40 percent of esports clubs are comprised of students that have not been involved in school clubs before. Educators understand there is a strong relationship between student extracurricular activity, school attendance and classroom success. Esports reach many of those students that are not realizing those extracurricular activity gains and it pulls them in. Esports reach the kids that educators want and need to reach.
Esports also develops the four C's: critical thinking, creativity, collaboration and communication. Esport athletes learn the soft skills that they need for success beyond school. Speaking of beyond school, scholarships opportunities for esports athletes continue to grow. The National Association of Collegiate Esports (NACE) has more than 170 participating colleges and can connect students to $16 million in esports scholarships and aid. Touching on these esports value propositions is important in winning over your district's leaders.
Scaling Your Esports League
A final challenge for running your own esports league is scaling your program once you have it started. Reaching out to some of the esports communities on Discord and to other education peers involved in esports are great ways to gather the information you need to get up and running. Initially, focus on developing a competitive framework for one-on-one and team programs.
But where do you go from there? Not all kids interested in esports necessarily want to compete. There are many other opportunities to reach a wide audience of students. Noncompetitive intermural clubs are a great way to expand the reach and diversity of your program. Shoutcasting and social media coverage of the esports league offer additional avenues of opportunity for students to participate.
Developing your own league means you can take it in any direction you want, especially when it comes to diversity, which unfortunately is lacking in other parts of the esports world. Building aspects of your program beyond just competition will go a long way toward attracting a wide swath of students.
Esports League Challenges and Rewards
Starting any kind of organization is going to have its challenges. And it's understandable why some districts opt to start within a third-party for-profit esports league. But the ability to grow and control the kind of program that reflects your district's and your community's unique educational values and goals is very appealing to many districts. And with some thoughtful organizing and planning, you can do it too.