Hitting the Road: How I Put My Digital Workspace to the Test
Three weeks of travel proved that with the right planning, you can push the limits of remote work.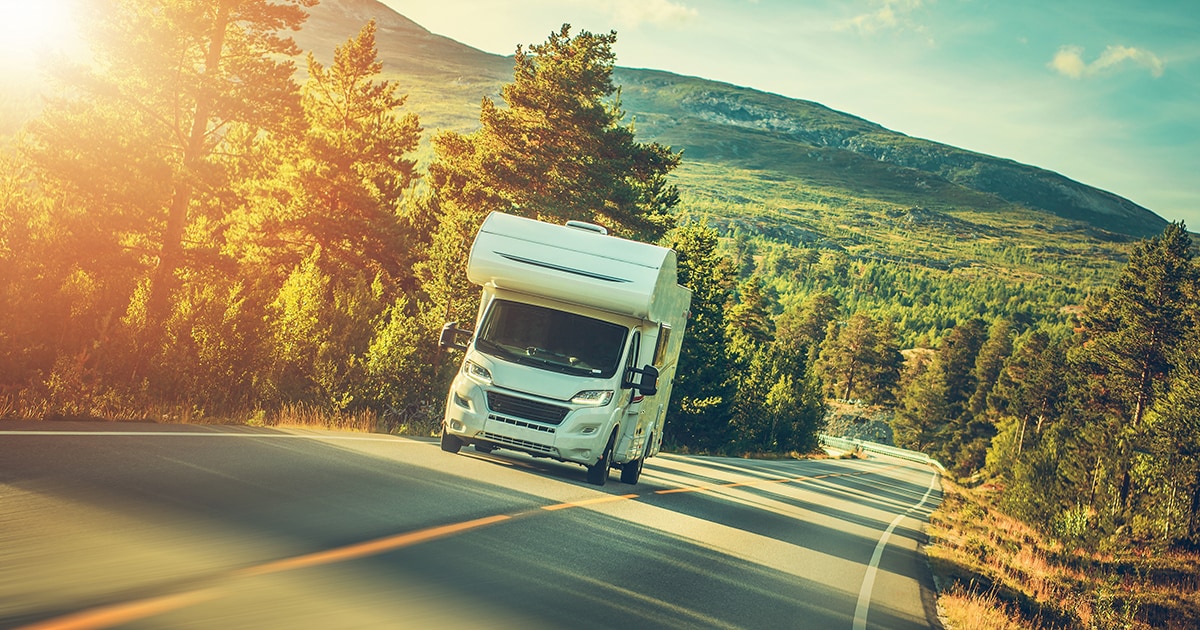 Recently, my family and I took a three-week trip along the East Coast, stopping at campgrounds from Washington, D.C., to Charleston, S.C. We traveled with two young kids, the dog and a travel trailer full of stuff.
Fortunately, my wife and I have jobs that allow us to work remotely. My wife works as a business manager for a small sales organization with coworkers throughout the U.S. and Canada. I work at CDW as a practice architect supporting pre-sales and developing service offerings. Since the people we work with are not in an office, we communicate with them mostly using Skype or Microsoft Teams. As long as there is a data connection, we can use these tools to get our jobs done, which gives us a lot of flexibility.
We knew we'd be in some remote locations during our travels, and the technologist in me wanted to put the whole notion of working anytime, anywhere to the test. Could we stay connected and productive in even the most challenging circumstances?
Bringing the Right Resources Is Key
Going into this trip, we knew there would be challenges living and working in a small space. We would need to have a good cell signal and electricity to charge phones, tablets and laptops. Data would be one of our technical challenges; having a reliable and relatively fast connection would be imperative. My wife and I are on separate cell providers, which would give us some insurance for spotty signal coverage.
Worst case, we might have to go find a coffee shop, but that was less than ideal since most of the campsites were not close to civilization. Both of our phones had data plans, but my wife's plan only offered 2GB of data, so we upgraded her plan to "unlimited" before we left, planning to revert back to 2GB once we returned to our home cable provider.
We both brought out laptops; I carry a Surface Book and my wife has a Surface Pro. When away from camp, we carried our tablets, an iPad and a Samsung Tab S2, just in case we had something urgent that needed a larger screen. Having a decent external mouse helped reduce fatigue and made working on a picnic bench or in the car much easier. Just before the trip we picked up a laptop table, since the Surface Pro isn't very lap friendly; the table made it easier to work and use a mouse. The piece of equipment that I'm most thankful to have brought was my Jabra Pro 9470 headset. It uses DECT instead of Bluetooth so it provides far greater range.
Life Without Fast, Reliable Connectivity
Working from almost anywhere isn't for everyone. Even if your job does provide that flexibility, it depends on your work style and ability to ignore distractions. The easy availability of a reasonably fast data connection is becoming more typical. When I say a fast connection, this usually means one that can support basic email, file sharing, very light video — nothing that requires moving lots of data.
Going into this adventure, we thought that Netflix, YouTube and a lot of the other internet services we use daily were out — even uploading pictures could only occur on a Wi-Fi connection. Many of our planned campgrounds did offer free Wi-Fi, but we knew from previous experience that you get what you pay for. In most cases, the free Wi-Fi is absolutely useless.
It pays to always have a backup plan to get connected. The type of work my wife and I do doesn't require a fast connection, but for uploading the vacation pictures we needed a much faster connection.
Facing Unexpected Challenges
Some of our planned camping sites were very remote, and we didn't always have electricity, so we assumed going into this trip that a cell signal would also be spotty at best. That wasn't the case. At one site on Ocracoke Island in the Outer Banks, we had an amazingly fast data connection. We may have not had electricity, but we did have batteries, and we were able to watch Netflix the same as if we'd been at home.
This was also the case when we traveled on ferries; they had surprisingly good 4G connections the entire ride. This allowed us to work while cruising across the ocean. Most cellular providers offer coverage maps, but as we discovered, they aren't very accurate and are rarely updated.
The biggest challenge we had was not technical. It was working around vacation time, scheduling calls around activities and driving time. I was able to block off time on my calendar prior to departing, during times when we would be traveling, so that my team knew when I would be available. My wife was able to get most of her work done while driving, (a good use of her time) in between dishing out snacks and fixing tablets. Overall, this worked out very well for my team. I was still available to keep projects moving along and I didn't have a pile of work to tackle when I returned.
Working Remotely, Successfully
My main realization from this work-from-anywhere experiment is that it's possible to travel through some parts of the U.S. and work on the go. Though there are real challenges to enabling worker mobility, the biggest issue for us was finding a cost-effective, reliable internet connection. Still, under the right conditions, it was possible to maintain productivity. That means isolated communities no longer need an anchor industry to attract visitors or new residents, they just need fast internet and a great location to make their town an ideal place to live and work.
Learn more about CDW's digital workspace partners, services and solutions.