High School Esports Gains Steam
Thanks to growing interest and expertise among K–12 educators, esports took center stage at the nation's largest conference on educational technology.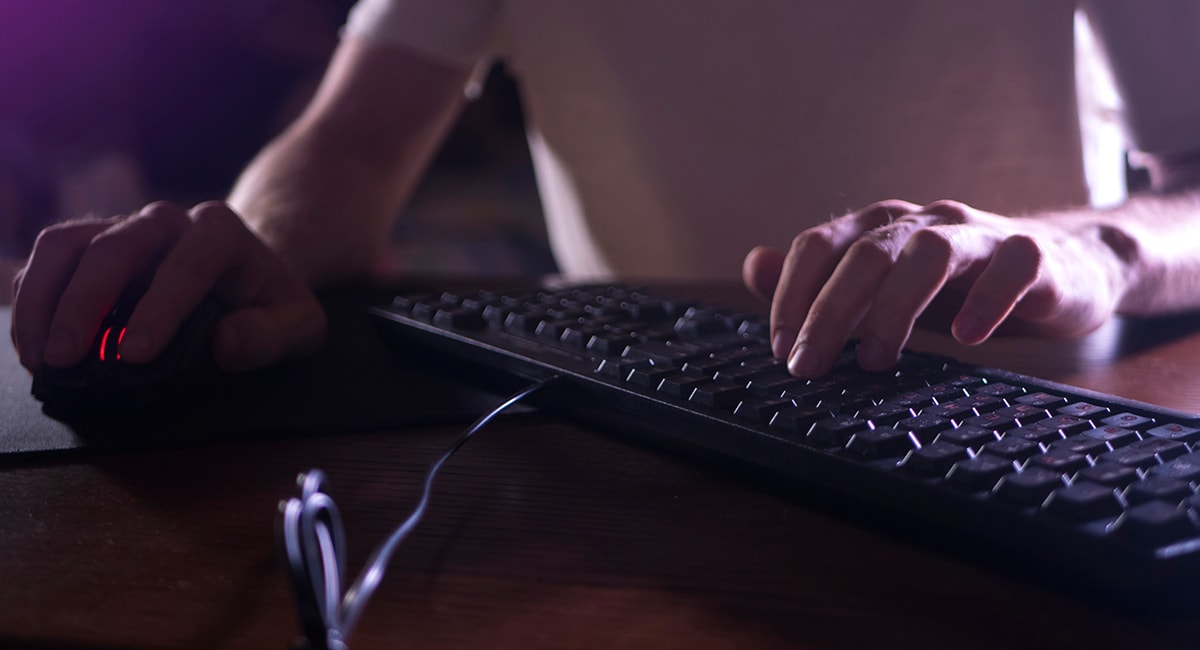 Walking through the halls or peeking into sessions at the International Society for Technology in Education's 2019 ISTE Conference & Expo in Philadelphia this summer, attendees couldn't help but hear about the impact video games are having on K–12 education.
Even though I was presenting a session on esports, I was just as surprised as anyone. I've been attending this conference for years, and I can't recall a single panel or workshop being held on esports. This year, the event included around a dozen. In the past, esports has been treated as a niche, fringe activity. This year, Acer's entire booth was devoted to an esports competition.
It's clear that the entire conversation — or, if you'll forgive the pun, the entire game — has changed, even in the past year or so. Educators, administrators and IT vendors are all taking esports seriously and are looking for new ways to take advantage of kids' love of gaming in a K–12 setting. As rapidly as this space has been evolving, this level of attention suggests that esports is poised for even greater growth in the years to come.
While attending the ISTE conference, I noted four differences between how educators used to talk about esports and how they're talking now.
Less Skepticism, More Enthusiasm
The session I helped lead was standing room only, with around 100 attendees. Another esports session was running simultaneously, and that one was also standing room only. Perhaps even more important, educators were extremely engaged during the esports sessions I joined, quick to ask informed questions and share their own experiences. We've all been to conference sessions where attendees stifle yawns, watch the clock or drift in and out of the room. At the ISTE 2019 esports sessions, you could tell that people were energized and eager to learn more.
Greater Interest in Esports Curricula
There seems to be a growing awareness that esports isn't just something for after-school clubs; it can be incorporated into teaching and learning in meaningful ways. In particular, there was great buzz around a course on incorporating esports into curricula, which Microsoft has made available via its online educator community. The course explains how schools can harness student interest in esports as a gateway for teaching skills related to science, technology, engineering and math, as well as how teachers can use games like Minecraft to teach about events such as historical battles. The course was developed with the help of educators at Complete High School Maize in Maize, Kan., which offers a popular esports class that introduces students to healthy gaming habits. Students in that class improved their attendance and grades — and actually spent less time playing video games at home.
At the moment, only a handful of esports curricula are widely available. But if the interest I saw at the ISTE conference is any indication, that will likely change sooner rather than later.
A Pool of Expert Practitioners
Many educators asked questions about how to get started with esports, but a substantial number of teachers and administrators also provided answers from their own experiences. Not only are there now far more schools with esports programs than there were just a few years ago, but states and districts are actively promoting these programs as examples to follow — championing them at conferences rather than treating them as unimportant.
Whenever someone at the conference had a question about a challenge he or she was facing, it seemed that there were at least two others who had gone through the same thing and could help provide an answer. Teachers are lifelong learners, and as more and more gain experience starting and running esports programs, they'll be able to learn from each other.
Increased Recognition of the Benefits of K–12 Esports
Listening to conversations at the ISTE conference, I never got the sense that educators are giving in to students by starting esports programs. Rather, I heard people talking about the social benefits of kids joining esports teams, as well as the collaboration and communication skills necessary to succeed at a game like League of Legends. Some clubs even require students to share presentations about gaming strategy — and the kids are excited to do it.
In the past, I've seen some educators get bogged down in the specifics of certain games. But there's a growing recognition, I think, that the specific games are largely irrelevant. Esports in K–12 isn't really about playing a video game; like any effective group project or activity, it's about students working with their peers on something they care about, and refining their skills and strategies to get the best possible result.
That's the point. And that's why esports is becoming impossible for educators to ignore.
Want to learn more about how esports can improve student engagement? Read the CDW white paper "It's Game On for Esports in Education."