Great Expectations for v.12 of Cisco's Contact Center Enterprise and Express
Improvements to both product lines bring them closer to consolidation, but they still remain unique.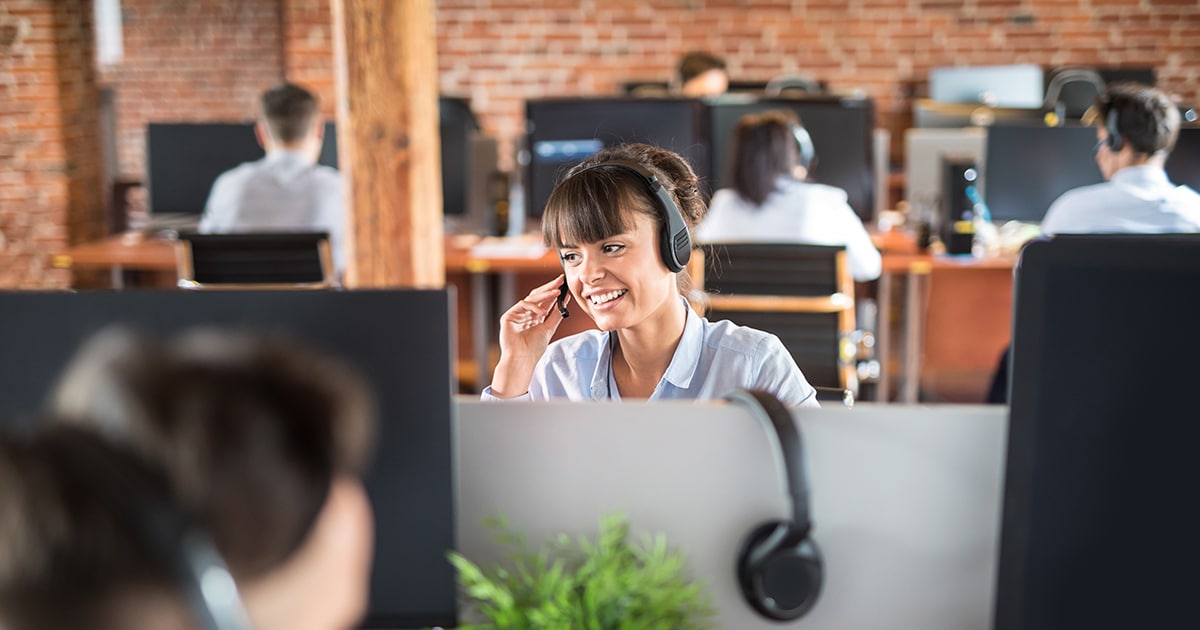 Cisco Systems flagship Contact Center products, Unified Contact Center Enterprise (UCCE) and Unified Contact Center Express (UCCX) have not had a major release for a while now. That is about to change in 2019: Due out mid-January, these products will release v.12. As the consolidation happens and the two products move closer together in features and functionality, some of the user interfaces have gotten a much-needed face-lift.
User Interface Improvements
The Cisco Unified Intelligence Center (CUIC) for reporting started a few years ago with its UI changes and they will finally be complete with this release. This affects both products as they utilize the same reporting platform. Another new change to both products (and a much welcomed one) is the UI change for Cisco Finesse Web Agent and Supervisor desktop. This interface has been streamlined and will follow the lead of the CUIC user interface.
Cisco took a new route to revamp these interfaces. As part of the design process, it visited many Cisco customers onsite, held design meetings, observed how customer engagement centers utilized their products in production and took an overall more grassroots approach to the redesign. Both products will also benefit from the standardization and security posturing of the Voice Operating System that many of Cisco's products use for the appliance models. This standardization of kernels and underlying OS among their flagship Unified Communications products will bring alignment across business units, making security fixes easier and faster to market.
UCCE Unique Upgrades
While there is some consolidation between UCCE and UCCX, there are still some clear differences in v.12. Starting with UCCE, v.12 is about scaling its Packaged Contact Center Enterprise (PCCE) bundle beyond 2000 agents to 12,000 agents. This will allow for several niceties in the product line not seen before.
Returning to the earlier theme of UI, we will see great strides in a single pain of glass on the management side. Cisco has taken the various applets and separate systems in the past and has combined the management of the entire system into a single web application administration page. This will allow for easier configuration tasks across the entire system from one location.
Cisco has been listening to customers and partners on what pushes deployments away from PCCE to a more customized UCCE deployment and is closing those gaps to allow more customers to take advantage of the PCCE environments. There are several small release niceties in v.12 and I encourage you to look to upgrade to the new system when it is released.
UCCX Unique Upgrades
As for UCCX, the company has added in more features around agent collaboration with each other and supervisors. Cisco Finesse is getting agent-to-agent chat thanks to utilizing the Cisco Jabber IM and Presence servers from their UC brethren. This has been a long-awaited feature since the disappearance of the Cisco Agent Desktop fat client.
Chat has gotten bubbles, and email in the omnichannel experience has also been enhanced. Supervisors and customer engagement center administrators have a new web-based open-close section for the center along with schedules applied to all.
As with UCCE, we think the administration enhancements in v.12 will make everything more manageable and make for a worthy upgrade in 2019.
Learn more about what CDW's valuable partnership with Cisco can offer you.