Considerations for Building the Perfect Huddle Room — Part 1
Evaluate these key factors when choosing a collaboration solution for your small meeting spaces.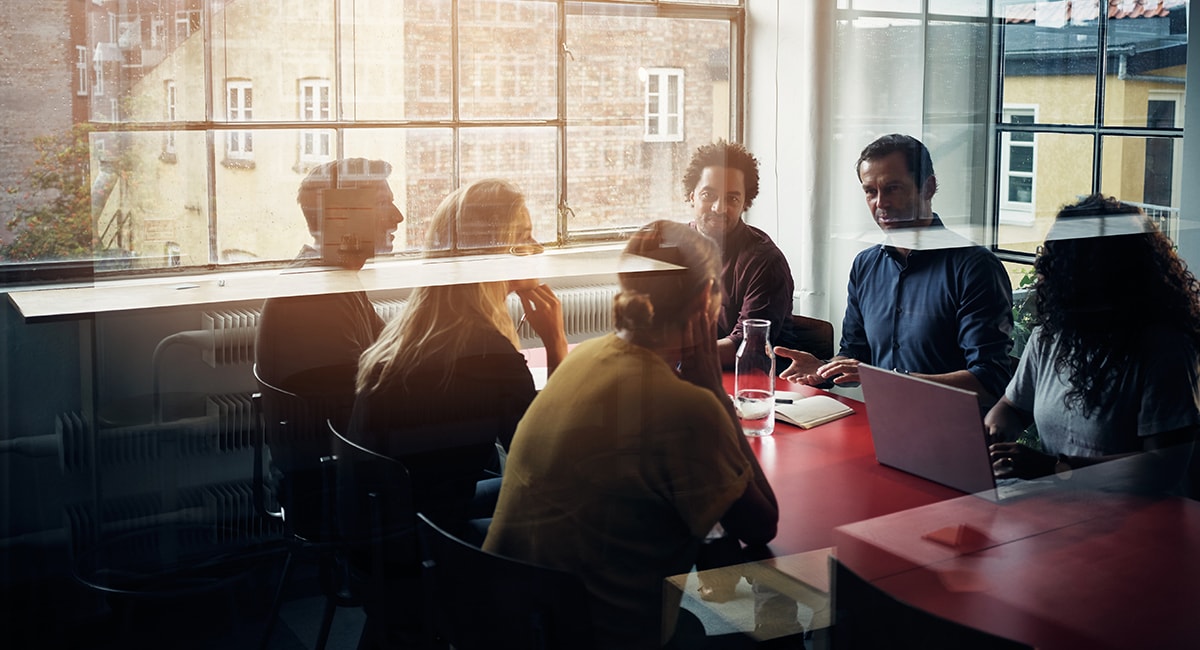 Huddle room spaces are dramatically growing in the business space over the next three to four years, and many companies are starting to evaluate collaboration solutions so they can plan for and make use of these new workspaces in their offices. With a plethora of technologies on the market, and more rapidly being developed by companies such as Cisco, Poly, Microsoft, Logitech, Huddly and Jabra, you may be wondering which solution you should choose and what factors should you care about.
In this two-part blog series, we'll go over the top things your organization should consider to narrow down selections. These recommendations are based on our own experiences with some of the top huddle room collaboration technologies on the market today.
Meeting Platform Support and Integration Capabilities
One the most important things to consider when looking at a huddle room solution is which meeting platforms the device will tap to drive the most effective and productive use of the huddle room space. Does your organization primarily use a single meeting platform (for example, Webex, Microsoft Teams, Zoom, etc.) or do your huddle rooms need to join and connect to multiple different meeting platforms easily?
Organizations that work in the B2B space may need to look at huddle room platforms that can easily support quick connectivity into multiple meeting platforms to facilitate those business relationships. Consider a scenario where an organization's primary meeting platform is Webex, but an important business partner for that organization hosts all of its meetings in Microsoft Teams. What is the best huddle room device to support joining meetings hosted in either meeting platform?
Microsoft's Surface Hub and Cisco's Webex Board are both fantastic products that provide strong open collaborative huddle room experiences and, in our opinion, offer the best overall experience for their given meeting platforms (for Microsoft Teams/Skype for Business and Webex, respectively). Both platforms are able to provide Full HD videoconferencing, one-button meeting join, and integrated and interactive whiteboarding — all from a single device.
When it comes to joining meetings hosted by platforms outside their native ecosystem, however, both devices are limited by complex and non-user-friendly meeting join processes: The end user is required to dial an interoperability service (usually a SIP URI) for the hosting platform, and there can be compatibility limitations with features such as content sharing when using the process.
Audio Quality
Another very important feature to consider is the audio quality of the huddle room device itself. Have you ever joined a meeting from a conference room and struggled to hear what attendees on the other end of the call are saying? Have meeting attendees ever struggled to understand you because the HVAC decided to kick on during the most important part of your presentation? Many of the new huddle room solutions today have great features that help eliminate audio quality issues or enhance the audio experience, but it is important to evaluate each device individually to determine which features are most critical for your individual huddle space.
Two great features available on Poly devices, including one of our favorite huddle room devices, the Poly Studio, are called NoiseBlock and Acoustic Fence. The primary purpose of NoiseBlock is to eliminate noises that are normally distractions, such as typing on a keyboard or someone opening a bag of chips and crunching on them during the call. Acoustic Fence allows you to configure borders of audio pickup, actively eliminating any sounds originating from outside of those borders. This feature can help when other coworkers are chatting outside of your huddle room or if the office cat starts meowing impatiently for attention. The combination of features like these can help improve the overall audio quality in your huddle rooms and provide a better meeting experience for all parties involved.
Ease of Support
Supporting your deployment is another important consideration, especially if you have many huddle room spaces to accommodate. Many of the full-featured huddle room devices available today require multiple components/assets to operate. These components might include a camera, microphone, speaker, touch panel and, in some cases, even a mini PC for compute. Depending on the device, these components may all be sourced from the same vendor, or they may be packaged together from multiple different vendors.
For example, the Logitech Tap for Zoom Rooms is a fantastic package than includes a Logitech Tap (touch interface), Meetup (4k auto tracking/framing camera, microphone and speaker, as an all-in-one device) and an Intel NUC (mini PC) for compute, all covered under Logitech's support umbrella. The compute is needed to operate the device and utilizes an included Intel NUC (mini PC), which is built by a separate vendor (Intel) but supported by Logitech. The greater the number of vendor devices needed to support a solution, the more cumbersome the overall support process may be, so it must be considered.
Additionally, once these devices are powered on, installed and configured, they need to be managed. Each vendor, and sometimes even the meeting platform provider, has different methods for managing and reporting on your devices. In most cases, the devices can be managed individually or directly via the device interface. Many vendors also provide tools to manage and report on the devices at an enterprise scale.
For example, Poly offers their RealPresence Resource Manager and Polycom Device Management Service (PDMS) platforms. Logitech offers a new product called Logitech Sync for managing their devices. And Microsoft solutions and compute devices can, in many cases, be managed by traditional device management platforms like System Center Configuration Manager (SCCM), as well as the native Microsoft Teams Admin Center.
In part 2 of this blog series, we continue looking at the key considerations for your huddle room, including easy of use and cost.
Learn more about the wide range of collaboration solutions and services that CDW offers.