Comparing the New RingCentral Video to RingCentral Meeting
RingCentral's move to a new communications platform, while still developing, offers a streamlined user experience.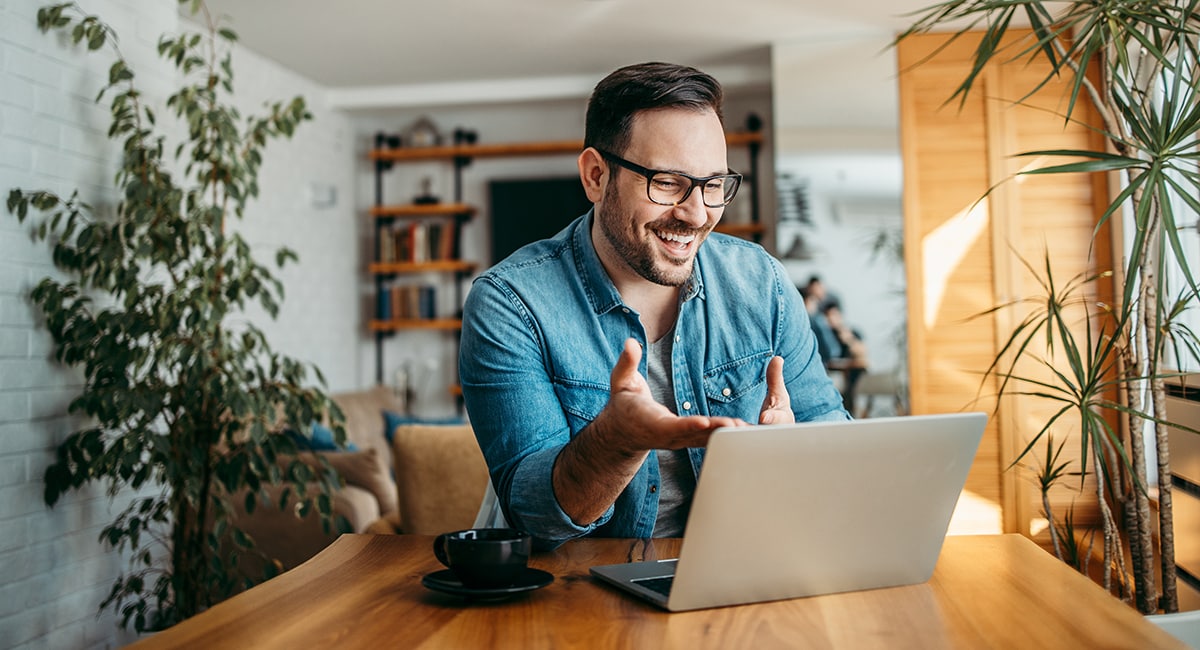 RingCentral
is one of the fastest-growing communications platforms out there supporting messaging, video and phones. One of the core components to the platform for years has been the RingCentral Meetings (RCM) platform powered by
Zoom
on the backend. This rebranded third-party meeting technology seamlessly integrates with the phones and messaging at the core of the RingCentral Office platform, however, this arrangement is rapidly changing.
In April of this year, RingCentral announced their homegrown RingCentral Video (RCV) platform as another alternative. This development is not that surprising given the negative attention Zoom received recently around the security of its platform, along with the fact that Zoom launched its own Unified Communications as a Service (UCaaS) platform last year. All things considered, this seems like a good time for RingCentral to move its technology in a different direction.
Discover how CDW can assist you with your collaboration needs.
RingCentral Video Configurations
We help our customers make educated decisions on their UC platforms every day, so we felt like it was time to go under the hood of this new RCV platform and take a close look at its setup and features ― determine if it is ready for the big leagues.
So, how is RCV configured today? RingCentral offers a nice overview of the platform, and from a high level it appears to address the core components needed in a video meeting solution with some nice additions such as plug-in-less join from browsers supporting WebRTC. The linked FAQ page even talks about some of the roadmapped items RingCentral is working on, including B2B SIP connectivity. A couple other details to note that we did not find on that page:
As of August 2020, RCV only supports a maximum of 200 participants per meeting. We expect this to increase soon.
RingCentral launched native room registration in July 2020.
While no date has been provided, webinar hosting is also planned.
You may ask, once RingCentral gets those last couple items addressed, does that give it feature parity with RCM? We needed do some side-by-side comparisons to find out.
Comparing RCV to RCM
First, let's look at the similarities. Many of the general meeting options felt very similar between the two, including:
Scheduling from Outlook, mobile, web, Google
Streamlined video-first meetings
Share annotation
Ability to lock down who can share content
Seamlessly switching between meeting devices
The differences were very interesting to us — many of the more advanced meeting controls that we were used to on RCM were missing, such as:
Content sharing options (most notably absent)

Share content from second camera
Optimize for full-screen video
Share computer sound
Sharing a portion of the screen
Multiple people sharing simultaneously
Share second screen

Breakout rooms
Polling
Virtual backgrounds
Give control of the screen to remote participant
However, not everything worked in RCM's favor. We felt the interface on RCV is more updated; RCV's chat is more streamlined; and, generally, the interface felt very simple and clean.
Is RingCentral Video Right for You?
While RCV is relatively new, its streamlined and video meetings hosted on this platform are very engaging and easy to use. For most of the features I typically use in my meetings, RCV works well.
That being said, if you need the coolest new beach background for your team meetings, need to host more than 200 participants or use any of the advanced sharing features regularly, you might want to hold off until those features are implemented on RCV. Keep in mind that RingCentral has proven to be a very agile company. So, check back regularly because we don't expect it will be very long until many of these gaps are closed.