Community College Adopts Microsoft Teams for Phone Service
Butler Community College bolsters communication and productivity with a cloud-based collaboration solution.
BUTLER COMMUNITY COLLEGE in El Dorado, Kan., recently found itself at a fork in the road when it became time to update its phone system: Should it stay with an on-premises solution or go cutting-edge with collaboration in the cloud?
Two issues prompted the college to consider cloud-based alternatives. The existing on-premises IP phone system performed solidly, but it was a decade old. To continue its use, Butler's IT department needed to upgrade the software, switch to a new licensing model and replace 615 aging desk phones, which was a big investment. 
The other issue was that Butler's IT staff had difficulty delivering phone service to staff when everyone worked from home early in the pandemic, resulting in a lack of flexibility. 
After exploring their options, Butler's IT leaders chose Microsoft Teams, cloud-based collaboration software that allows employees to communicate through voice, video or instant messages on their computers or smartphones.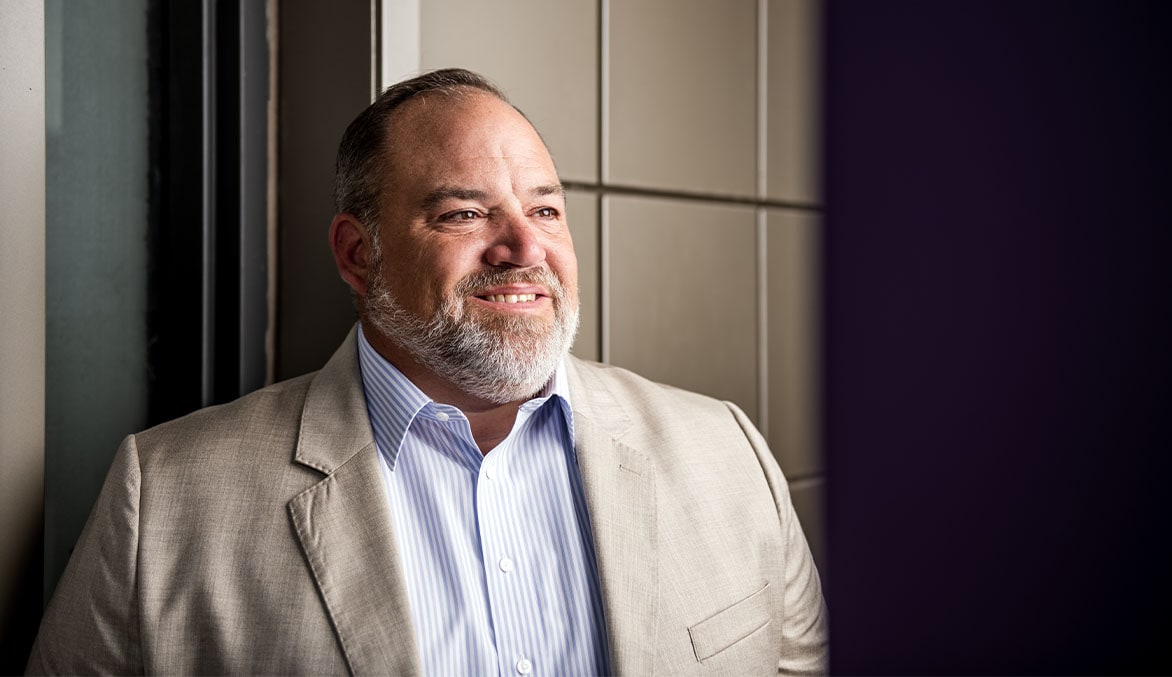 Bill Young, CIO and Vice President of Digital Transformation, Butler Community College
"The softphone technology allows for more mobility and better collaboration," says Bill Young, the college's CIO and vice president of digital transformation. 
Cloud collaboration tools, which combine phone services, videoconferencing, messaging and other communication features on a single cloud-based app, increasingly have become essential in higher education.
A growing number of educational institutions, businesses and organizations in other industries have adopted collaboration solutions with phone service because of their productivity, flexibility and cost-efficiency benefits, says Paul Goska, unified communications solution architect for CDW. 
The tipping point for adoption was the onset of the pandemic, which sent everyone home to work and learn remotely, he says. 
"It was a huge shift. Every organization now realizes they need these tools to have meaningful communication," Goska says.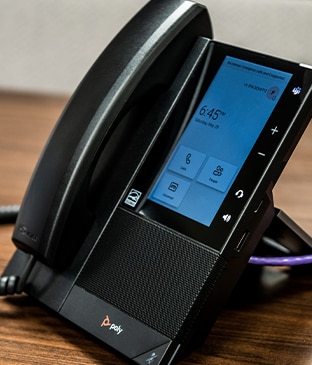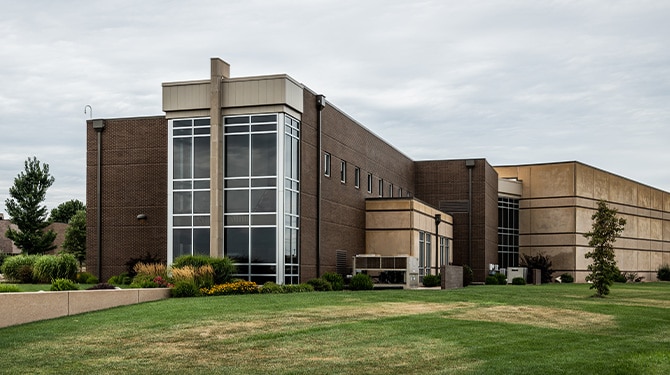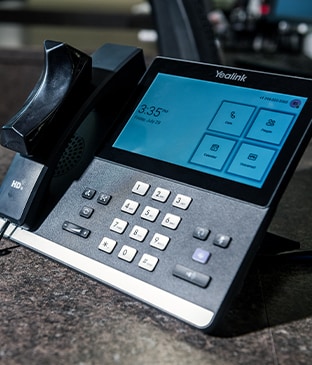 Choosing the Right Collaboration Solution
To evaluate collaboration solutions, Butler reached out to CDW•G in early 2021 for guidance. The college, which educates 13,000 students across two campuses and eight remote sites, has purchased hardware and software from CDW•G for many years, so there was already a sense of trust and confidence in the tech solutions provider. 
The school's CDW•G account manager and solution architect discussed the benefits of several solutions and gave demonstrations, outlined the implementation process and gave price quotes for each. 
"We did a deep dive with CDW•G to see what our options were and what we'd get for our money," says Christina Byram, the college's deputy CIO and director of unified communications.
That summer, Butler's IT leaders standardized on Microsoft Teams for the college's new phone system because of its additional collaboration features and because the school previously standardized on Microsoft 365 for cloud-based email and office productivity, Byram says. 
"What drove the Teams decision is that it's more than just a phone system; it's a collaboration suite," she says.
Making Teams available on the Microsoft 365 suite is another way Butler is bridging the digital divide while setting its students on the path to digital literacy, Young says.
Cost also factored into the decision. Microsoft simply offered more bang for the buck, Byram says. By upgrading its Microsoft 365 licensing, the college gets phone services and the full collaboration suite as well as a subscription to the Microsoft 365 security suite, which includes Azure Active Directory and Microsoft Defender.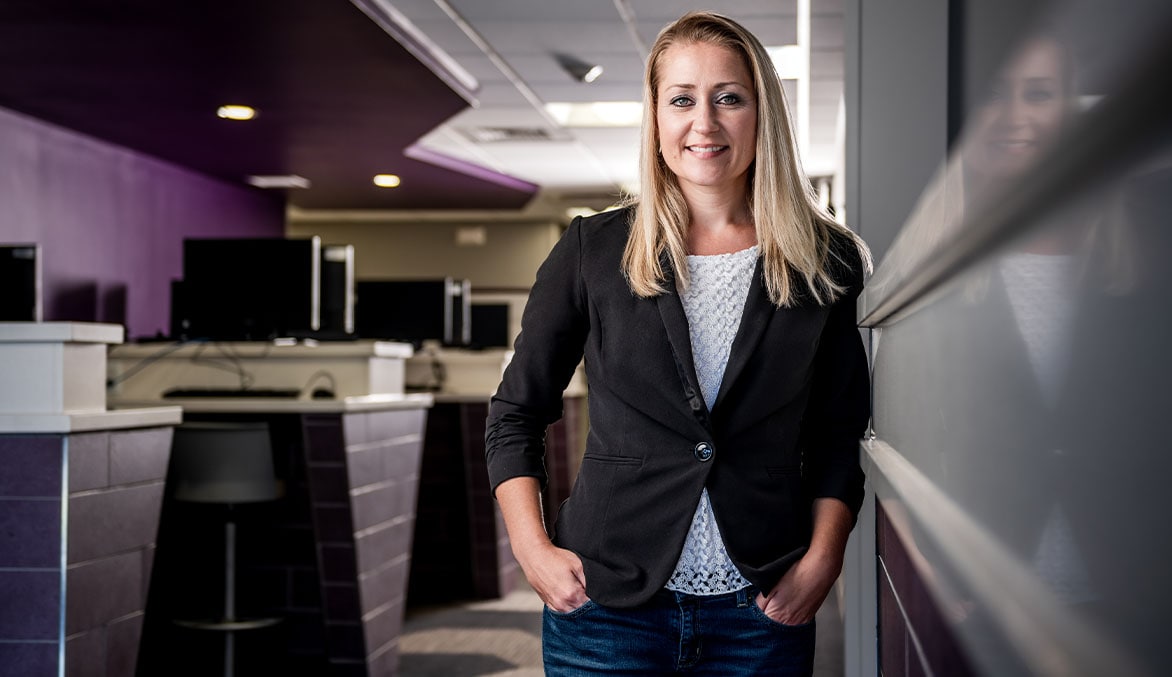 "We did a deep dive with CDW•G to see what our options were and what we'd get for our money." – Christina Byram, Deputy CIO and Director of Unified Communications, Butler Community College
Migrating Phone Services to the Cloud
Butler's IT department took a phased approach to implement the Teams cloud-based phone system by gradually moving the college's 1,200 faculty and staff to Teams over a 2 1/2-month period from late 2021 to early 2022. 
Migration took a lot of hard work. A CDW•G engineer assisted with the design, configuration and testing of the Teams implementation. "There's a lot of configuration work that goes into moving a phone system," Byram says. 
Butler used a direct routing model to connect to Microsoft Teams. With this model, Butler serves as the broker between its telephone service provider and Microsoft Teams.
For example, if someone calls the campus admissions office, the call first goes to Butler's telephone service provider. The provider's switch sees that the phone number belongs to Butler and sends the call to the campus router. The router recognizes that the call is supposed to be routed through Microsoft Teams and sends it to Microsoft, which in turn rings Butler's admissions office. 
The whole call routing process takes milliseconds, Byram says.
"Direct routing required a major configuration setting. I needed expertise to build the connection to Microsoft, so CDW•G built that connection," she says.
Direct routing is a great initial solution for organizations like Butler that have an on-premises phone system and plan a phased implementation to the cloud, says CDW's Goska. It allows Butler to run both its on-premises phone system and the new Teams solution simultaneously as an integrated solution while users are migrated from the old system to the new one. 
"It helps make that transition easier and more seamless," Goska says.
The CDW•G engineer built the direct routing connection, then Butler's IT staff piloted the Teams phone service with some users to work out the kinks. The engineer and Butler's IT team worked together throughout the implementation. The CDW•G engineer was patient and taught the IT staff the steps. 
"We're a very hands-on group. We like to learn and make the changes ourselves, and the engineer allowed us to do that," Byram says. 
The college migrated users from November 2021 through January 2022. Each day, the college trained 30 to 35 users; at night, Byram migrated them over to Teams. To do so, she connected to the router and used PowerShell commands to make the switch — about a 30-minute process for each user. 
After everyone was migrated to Teams, the Butler IT staff worked with the CDW•G engineer to turn off the on-premises phone system. 
"We made sure all the ties were severed and that every call was sending to Microsoft Teams," she says. "We went into our virtual environment to shut down those servers and waited to see if we missed anything and if anything broke. Nothing broke. The shut-off went well."
The total monthly time logged for incoming and outgoing Microsoft Teams phone calls at Butler Community College
Source: Butler Community College
Cloud-Based Phone Systems Simplify Management
Cloud-based phone systems like Microsoft Teams are easier to manage than traditional on-premises phone systems, says Christina Byram, Butler Community College's deputy CIO and director of unified communications.
After moving phone services to the cloud using Teams, Byram no longer needs to perform firmware and software updates. Any software updates are automatically completed by Microsoft.
It's also much easier to add and remove users in Teams. Before, with an IP-based phone system, Byram could spend 20 minutes assigning a phone number to a new employee. With Teams, it just takes a few minutes. 
"It's fewer clicks at the end of the day, for sure," she says.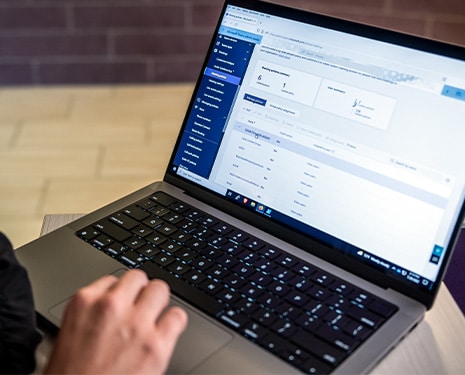 How Microsoft Teams Benefits Education
Today, nearly all employees use the Teams app on their computers or smartphones to access the phone system. Staff members kept their existing phone numbers, and employees can search for colleagues' names and call them without having to use a separate directory, Byram says.
Instead of buying 615 new desk phones, the IT department purchased just 75 new Poly and Yealink Microsoft Teams desk phones for common office areas on campus, which saved money, Young says. 
Overall, Teams has empowered employees to become more productive, he says. They can seamlessly turn a phone call into a videoconference and share screens and Microsoft files. Because Teams integrates with the Office calendar and Azure AD, employees can check each other's statuses and see whether a coworker is busy or available to chat.  
On days employees work from home, they can easily make and receive work calls as if they were on campus. "The ability to pick up a laptop and work anywhere if need be is extremely valuable to us," Byram says. 
Teams is also making an educational impact inside and outside of the classroom. Teachers are more accessible. Students can call, message or email their professors, depending on faculty members' preferences. They can also hold group chats. 
The college historically has subscribed to Zoom for online courses, but with the addition of a Teams subscription, faculty members now have the option of using Teams to teach students remotely as well, Young says.  
The college has embraced a HyFlex environment, a hybrid learning model in which teachers instruct students in the classroom and simultaneously allow remote students to videoconference in if they can't make it to campus that day, Young says. 
They can remote in through Teams or Zoom, depending on faculty members' preferences. The flexibility to attend class remotely is helpful, particularly for nontraditional students who may work or have family obligations and can't get to campus on a particular day. 
"It creates an environment that gives our students an opportunity to succeed and achieve their goals," Young says.
CDW•G: the Right Tech Solutions Partner
Phone service is mission-critical on campus, and there are many ways a project like this could go wrong, but CDW•G's expertise made Butler's transition to Teams a huge success, the school's IT leaders say. 
"We have a small team, and we needed CDW•G's smarts and knowledge to make this successful," Young says.
Overall, CDW•G is a superb collaborative partner, he adds.
"We could not be happier with our relationship with CDW•G. They regularly talk to us and understand our pain points, and they always suggest solutions that meet our needs, and this Teams project is a great example," Young says. "Their continued efforts help us walk down the path of success."
Story by Wylie Wong, a freelance journalist who specializes in business, technology and sports. He is a regular contributor to the CDW family of technology magazines.
Photography by Dan Videtich