Choosing the Right Point-of-Sale System for Your Business
Whether upgrading, scaling up or starting anew, consider these factors when deciding between traditional and mobile POS.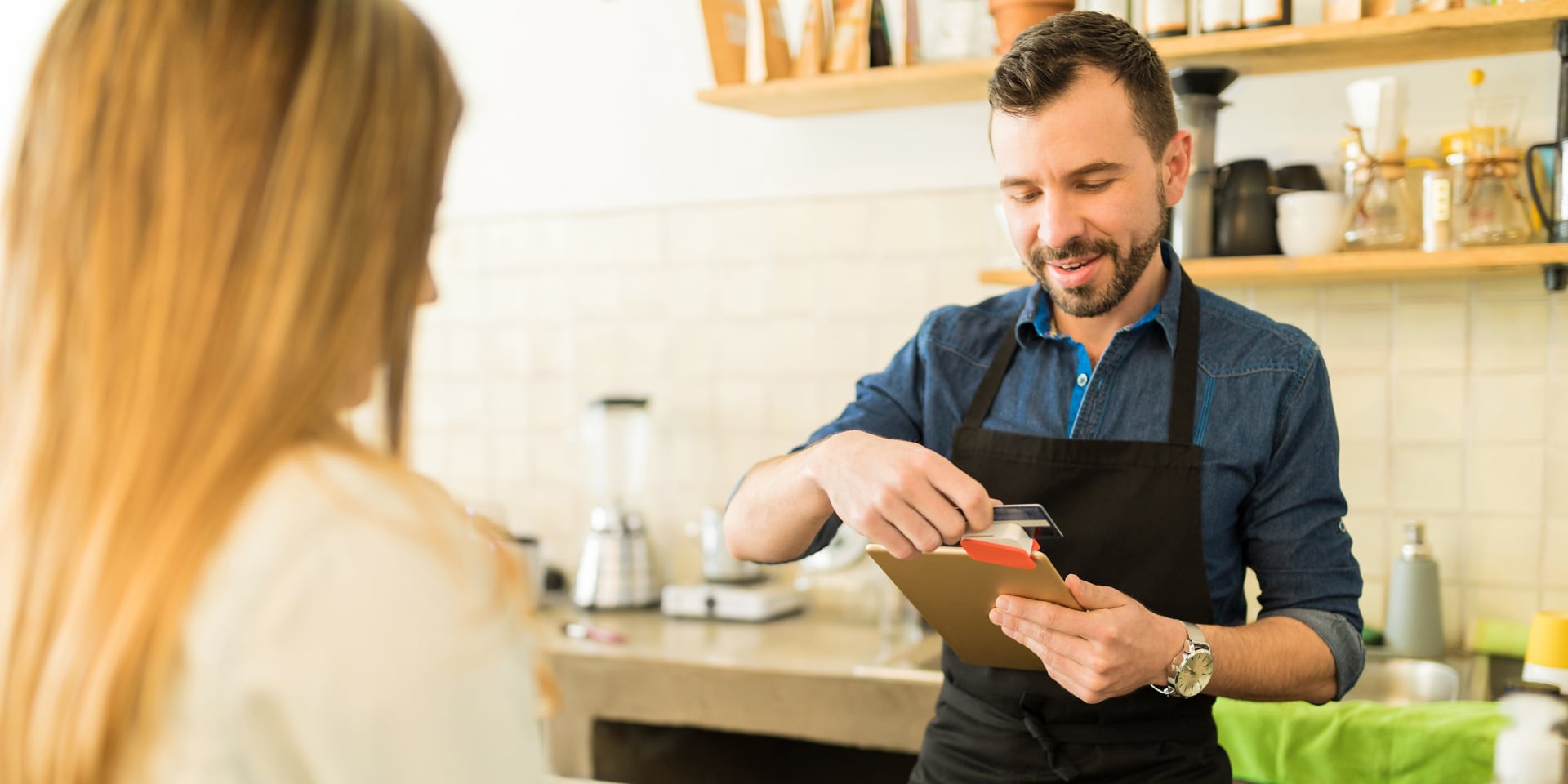 For retail companies, the point-of-sale (POS) system is the heart of every transaction, so choosing the right POS solution to suit your needs is an important decision. Whether you're selecting a point-of-sale system for the first time, or upgrading your old POS to a new system, there are many factors to consider. One of these factors is whether to purchase a traditional POS or mobile POS (mPOS).
A "traditional" point-of-sale system typically comprises a stationary touch-screen computer, customer display, cash drawer and credit card reader. It may also include scanners and printers.
Alternatively, a mobile POS system is typically a tablet configuration used in both stationary and mobile applications and can be utilized in lieu of, or as an adjunct to, stationary point-of- sale systems.
While you're considering whether mPOS or traditional POS is best for your business, don't forget to look at these other factors that will affect your business.
Size, Scale and Space
If your store is small and you have limited space and need a small footprint, a tablet POS may be right for you. These configurations are smaller than traditional POS systems. In addition, mPOS systems may have a look and feel that is more attractive and desirable for a boutique environment. Because mPOS systems can be used in both stationary or mobile setups, they offer a flexible solution.
If you operate a larger retail business with multiple checkouts, a bundled traditional point-of-sale system may be the better choice. Bundled solutions come with all the necessary peripherals typically used at a checkout lane and are the simplest and most efficient approach to adopting or updating systems.
Functionality, Ruggedization and Compatibility
For the most part, mPOS can perform all of the same functions as a traditional POS. Be aware, however, that traditional POS solutions are designed specifically for high usage. Not all tablets are retail-hardened and can be easily broken or damaged if not properly ruggedized or cared for. Some mPOS solutions come ruggedized with specialized enclosures and stands designed for commercial use that can help them last longer for your business.
If you need to connect your mPOS to a receipt printer, cash drawer or scanner, you'll need to be sure that the peripherals you select are compatible with your mobile device. Many manufacturers now offer bundled solutions to meet these requirements, so be sure to check your options.
Scaling for Franchises
Having the right POS system in place is critical for large, franchised operations. That's why it's important to exercise great care when choosing a new franchise POS system. Here are four features to consider:
1. Integration
Look for a POS system with a configuration that allows it to be integrated with various modules, including inventory management, accounting, time and attendance, loyalty and gift cards. With an integrated system, there's less of a chance of discrepancies and errors occurring when data is manually transferred from one system.
2. Security
Your POS system should be compliant with the Payment Card Industry Data Security Standard (PCI DSS) to protect the integrity of sensitive customer data, such as credit card numbers.
3. Robust Reporting
One of the best ways to maintain a handle on what's going on with all aspects of your business is reviewing your reports. With strong reporting capabilities, you can collect your company's data, and also drill down through it for a SKU-level view of sales.
4. Ability to Facilitate Multi-Unit Management
Even if you only own a single franchised unit, select a franchise POS system that allows you to manage multiple facilities from a single dashboard. If you open additional locations in the future, a franchise POS system with multi-unit management capabilities will make it possible to manage a cadre of stores in the most efficient manner possible.
To decide which POS solution will meet your needs, be sure to test them out through demonstrations and seek referrals from businesses similar to your own. CDW can provide you all of the information and resources you need to ultimately make the best decision for your business.
Learn more about how investing in mPOS will help you streamline operations, increase sales and keep your customers safe from cybercrime.