Build a Better Home Office: 3 Humanscale Solutions That Support Remote Work
The increase in working from home is showing employers how important it is to give workers solutions to make them comfortable and productive.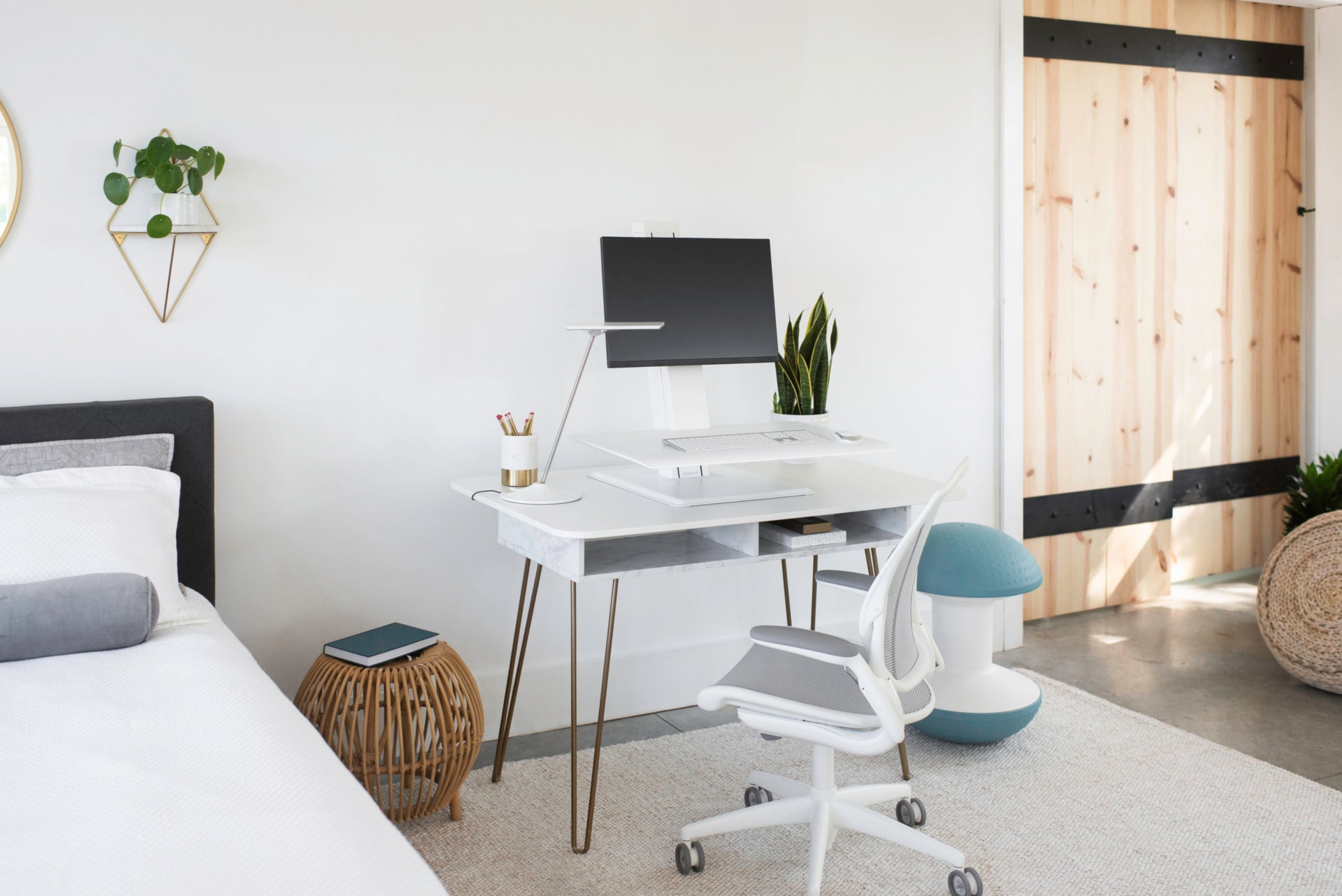 Initially, when the public health situation led many employers to set up their knowledge workers to work from home, CDW saw a huge increase in demand for laptops. In fact, I was a little surprised by how many knowledge workers didn't already have a laptop for work, suggesting that many organizations are only now embracing remote work for a large portion of their employees.
We don't know how long the current situation will last, but it's a safe bet that at least part of this increase in remote work will last beyond when the larger economy has opened back up. I think this because more organizations will now have the employee devices and other tools necessary to enable work-from-home programs. But also, many executives are seeing the benefits of remote work — such as lower costs, increased productivity and the ability to accommodate employees' desire for flexibility — up close for the very first time.
Explore solutions that can optimize your users' work-from-home environments by visiting CDW.com/Humanscale
Still, to truly optimize remote work productivity, organizations must do more than just to give their users laptops. To create the best possible remote work environment, employers should consider additional tools, such as these three solutions from Humanscale.
QuickStand Eco
Most people are probably already familiar with the productivity and health benefits associated with increased movement, especially for knowledge workers who sometimes sit for eight to 10 hours a day. "Sitting is the new smoking" is a common slogan meant to illustrate the health risks associated with a completely sedentary lifestyle.
However, what most people don't think about is that standing desk solutions work only if employees actually use them. All it takes is a mechanical problem or some small issue, and some workers may quit using a standing desk after a few days or weeks. What makes the QuickStand Eco unique is the ease of its counterbalance system, which allows users to move their work surfaces up or down with just two fingers — and never requires users to fumble with levers or locks.
The monitor stand is also set at an angle, which automatically pushes the screen back a comfortable distance away from users' faces as they raise the level of their work surfaces. Finally, the product comes with just four major parts and can be assembled in less than 15 minutes, allowing users to get to work almost immediately.

M/Connect 2
This USB docking station delivers power to USB-C and Thunderbolt notebooks, while also being compatible with USB 3.0 notebooks. The docking station is roughly 5 square inches and can be connected to a monitor arm, freeing up desk space and keeping wires and cables out of the way of employees. It's a solution that ensures workers always have the power they need, while also allowing them to display content from laptops or tablets on up to two 4K monitors. Perhaps most important, the M/Connect 2 helps users maintain clean, sleek workspaces in their homes, where space is often at a premium.
Diffrient World Chair
The Diffrient World chair, by famed furniture designer Niels Diffrient, eliminates the need for traditional adjustment mechanisms, instead using the sitter's body weight to provide a customized, natural recline. The all-mesh chair is extremely durable while also being lightweight, allowing users to easily move it from one room to another if they have multiple workspaces at home. And the New Jersey facility where the chair is manufactured uses 100 percent recycled rainwater — and only nontoxic materials — making it an environmentally sound choice.