How to Achieve Mobility Without Sacrificing Security
Mobile management solutions and services help deliver secure digital workspaces that empower workers on the move.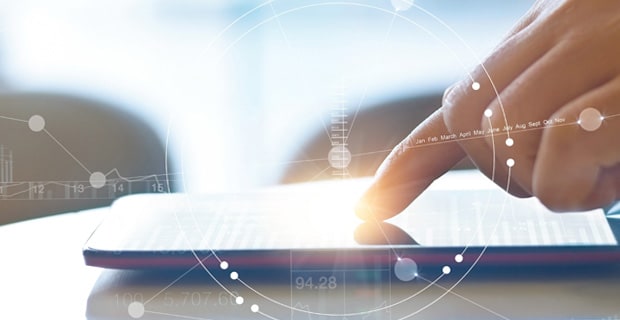 The days of the security patch are over. Increasingly, businesses are moving away from single-point solutions that aim to fix specific issues and are turning to Infrastructure as a Service environments that proactively meet or exceed compliance requirements. Instead of documenting compliance with the minimum standards, IaaS allows our customers to meet their security needs in addition to providing advanced features and functions.
IaaS is a powerful solution in part because of its seamlessness when it comes to mobile device management (MDM). Today's employees often expect to be able to work both on company-provided technology and their own smartphones or tablets. In a dynamic environment with a variety of mobile devices — some of which are private — robust MDM gives organizations the ability to balance convenience with data security.
Why MDM Solutions Make Sense
Any organization's workforce can benefit from a great MDM solution, but some of the most dramatic examples are in the field of public safety, whether you're talking about first responders or private security firms.
In the past, in order to safeguard data, legacy networks hoarded information and applications in a data center. This headquarters model has proved inefficient over time, and today we're witnessing a reversal, with those same assets pushed to the edge as much as possible. When that happens, there must be a shift from centralized security to broad tracking and management of devices.
The device itself, including the make and model, isn't important. The important aspect is finding a secure way to make it work and giving workers the maximum access to sensitive and crucial data while out in the field.
What Does MDM Look Like?
For workplace-issued devices, MDM is essentially invisible until something goes wrong. For example, in the case of a stolen mobile phone, IT can track and remotely disable the device upon being notified of the theft, or even wipe it entirely of sensitive data. An even more aggressive approach to security is geofencing; if a device leaves a designated area, it could be automatically disabled without further input.
For customers who allow for bring-your-own device programs, I generally recommend an approach known as containerization, where all work-related activity takes place within an application. The application essentially will create a virtual device with all the functionality needed: in-app internet browsing, business email, and calendar or phone calls, for example. For additional security, customers may consider time-based profiles so that employees can only access company data by being in the app during their assigned shift; outside of working hours, they would not have access. Containerization allows employees to draw strict lines around their personal and business use of their device as well, keeping their private lives private.
How to Get Started
If you're ready to harness the security and usability of IaaS-based MDM, here are a couple of questions to start with:
What do you want to manage? Answers will vary, but often I hear that it's a mix of smartphones, tablets, rugged field-ready devices and notebooks.
What specific functions and features do you need? Management requirements vary from field to field. MDM allows you to track devices left behind, remotely lock or wipe stolen devices, comply with specific security policies and meet the requests of end users.
Your answers will guide you to the right management solution.
To read more about CDW's mobile device management solutions, visit CDW.com/MDM
This blog post brought to you by: