6 Factors Affecting the Future of Virtual Care
These trends will influence how healthcare providers deliver telehealth services.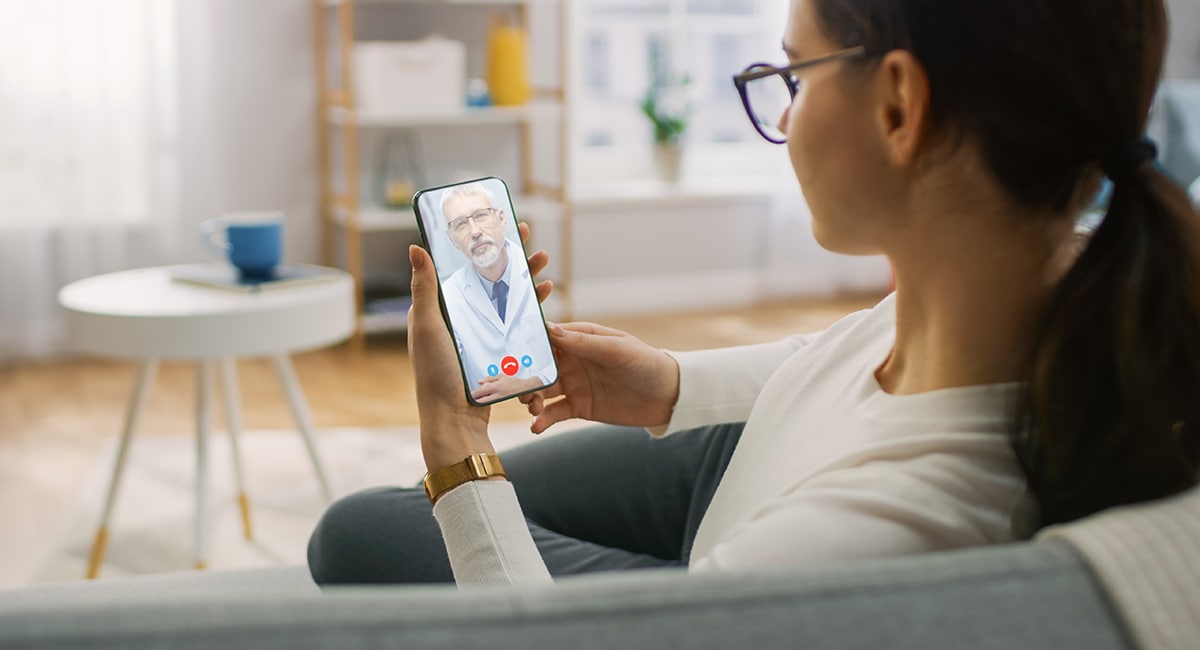 The COVID-19 pandemic dramatically accelerated the adoption curve for virtual healthcare options. Concerns about the coronavirus prompted patients and physicians who previously were wary of virtual care to schedule telehealth appointments for the first time. A temporary relaxation of federal regulations allowed healthcare providers to quickly set up new solutions.
Learn how virtual care is revolutionizing healthcare delivery.
This genie isn't going back in the bottle. For one, patients and providers who have experienced telehealth will continue to demand virtual care options. According to Becker's Hospital Review, 75 percent of patients who completed a video visit say they are now very likely or extremely likely to choose a video consult over an in-person visit. A wide range of factors will affect virtual care practices in the future.
1. Compliance Requirements
Health and Human Services (HHS), a federal agency that drives much of the healthcare market, relaxed data security regulations for telehealth solutions during the coronavirus pandemic. Eventually, these compliance requirements will return, and healthcare organizations will need to invest in solutions to meet them. Many healthcare providers have gotten by with an ad hoc approach to virtual care for the time being, but the need to standardize on enterprise-class solutions is becoming more pressing.
2. Provider Shortages
According to workforce projections, the global demand for healthcare workers will grow to 80 million by 2030, leaving a shortfall of 15 million. Increasingly, healthcare organizations will rely on virtual care to help them close this gap. For instance, many hospitals experimented with virtual rounding solutions during the pandemic. Variations on these technologies can help clinicians provide care to a larger number of patients by reducing travel and other time-consuming tasks.
3. Remote Patient Monitoring
While the lion's share of virtual care growth during the pandemic has been in the area of telehealth visits, remote patient monitoring solutions are poised to make inroads in the coming years. These technologies are particularly useful in senior residential and care environments. More and more, we'll see facilities using wearable devices and other technologies to monitor health indicators, providing interventions when appropriate.
4. Hospital Care at Home
The Acute Hospital Care at Home program, an expansion of the CMS program Hospital Without Walls, allows certain healthcare services to be provided outside of a traditional hospital setting, within patients' homes. As these offerings grow, they will allow hospitals to increase the number of patients they can treat at any one time, without requiring them to add physical beds.
5. Changing Reimbursement Policies
One of the things that has long held telehealth back is the reluctance of government agencies and private insurers to reimburse providers for virtual care. These regulations were relaxed during the pandemic, and there are positive signs that many of these changes will become permanent. For instance, CMS added a number of telehealth services to its 2021 physician fee schedule.
6. Increased Internet Access
Finally, expanded internet access in rural areas will be critical to expanding virtual care offerings. Many of us tend to think of high-speed internet access as ubiquitous, but the truth is many of the areas that could benefit the most from telehealth currently lack good connectivity options. As people in these areas begin to receive broadband access, they will be able to take advantage of virtual care services as well.