White Paper
5 Steps to Build Out an Effective Meeting Space
These tips can help you avoid problems and optimize your collaboration environment.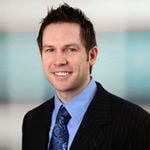 Video collaboration solutions have evolved significantly in recent years, leading to increasing impact and rising adoption rates among organizations that are looking to simplify meetings, improve their quality, increase engagement, reduce costs and improve employee collaboration.
Indeed, a Forbes Insights survey found that 93 percent of executives believe that video solutions can improve the effectiveness of teams. But creating an effective collaboration environment — one that yields tangible business benefits and one that employees will actually use — is more than a simple matter of investing in new technologies. Organizations must consider what they want to achieve with their new environments, how they want their meetings to run, how to address privacy and other concerns. By devoting time and effort to the planning process, and by involving end users at the design stage, organizations can avoid costly mistakes and develop a collaboration environment that transforms the way users work. 
It's crucial for organizations to consider how they want to improve their executives' and employees' meeting experiences through their collaboration investments. Otherwise, video collaboration solutions could, in essence, end up merely replicating organizations' existing meeting processes, only at a higher cost. 
To substantially improve their meetings, organizations must first assess their existing processes to establish a baseline understanding of what currently happens in the workplace. If an organization already has meeting spaces in place, for example, it will be important to learn how those spaces are now being used, how often seats sit vacant, what kinds of meetings the spaces most often accommodate and which types of technology are used most heavily. 
Employee surveys or interviews can be extremely helpful as organizations seek to evaluate their existing meeting solutions and experiences. Staffers who work with existing technologies and spaces on a daily basis are uniquely positioned to share specific thoughts about what is currently working (and what isn't) and to provide suggestions about how meeting experiences can be improved through new investments.
1. Establish Goals 
Collaboration can be difficult to quantify. Any organization that is investing in video collaboration solutions will likely have "improve the meeting experience" near the top of its list of goals, but this is a broad, largely unmeasurable objective. To be able to measure success, organizations must break down their overarching, qualitative goals into smaller, more manageable metrics. 
Often, these metrics will focus on end users (who, once again, are likely to have strong feelings about whether meeting experiences are valuable or not). Organizations can set goals around the percentage of employees who adopt video collaboration solutions, as well as the increase in the number of remote workers who are able to participate in meetings. They might also set goals around employees' satisfaction with ease of use, audio quality and the overall meeting experience. 
By setting specific, measurable goals early on, organizations can ensure that their video collaboration investments yield the sorts of benefits that leadership and employees value. 
2. Right-Size Meeting Spaces
Different types of meetings will require different technology configurations, as well as smaller or larger physical footprints. A small "huddle space" might require only a wall-mounted display and videoconferencing sound bar, while a larger conference room designed to accommodate more participants will need multiple microphones, more powerful speakers and larger displays. Boardrooms typically require the most sophisticated audio and video systems and may incorporate technologies such as direct view LED, depending on the size of the space.  
3. Calculate Costs
As with most technologies meant to enhance employee productivity and collaboration, it can be difficult to pin down an exact ROI for video collaboration solutions. However, by estimating the costs associated with the problems that video solutions are meant to solve, organizations can devise ballpark calculations that help them to justify the expense of new technologies. 
For example, if wonky solutions currently cause employees to waste an average of 10 minutes per collaboration session simply getting a meeting started, that time can be multiplied by employees' average hourly earnings to calculate lost productivity. If video solutions help more employees to work from home (or allow a company to outsource to more contractors), any savings associated with these moves can be incorporated into ROI calculations. Organizations might also have targets around more traditionally hard costs, such as decreased travel expenses for executives. 
When calculating ROI, it's important for organizations to consider the full cost of video solutions, including ongoing maintenance and upgrades. 
4. Address Privacy
Acoustic damping measures, as well as high-quality audio systems that enable call clarity without excess volume, can help to prevent sensitive conversations from being overheard. Organizations should also consider employees' privacy concerns when adopting technologies such as cameras with facial recognition capabilities. Finally, video collaboration solutions now incorporate content sharing and the storage of meeting recordings, and organizations should apply appropriate security policies and processes to safeguard this data.
5. Ensure Compatibility
Usability is, perhaps, the most important factor in determining whether employees will enthusiastically adopt a new video collaboration solution. Workers may get frustrated if video or sound quality is subpar, but they will likely simply stop using a solution altogether if they can't figure out how to quickly and easily join a meeting and share content. Whether using all-in-one solutions from a single vendor or using components from different suppliers, organizations must strive for consistency of experience for all participants — including external stakeholders such as customers, partner organizations and contractors. 
A trusted third-party partner with extensive experience in collaboration technologies can ensure that solution components are compatible with one another, helping to provide a seamless end-user experience.



To learn more about the technology solutions that are changing the way organizations collaborate, read the CDW white paper "Deliver the Modern Meeting Experience."