4 Ways UEM Addresses COVID-Related Business Challenges
In the current work environment, unified endpoint management has gone from nice-to-have to must-have.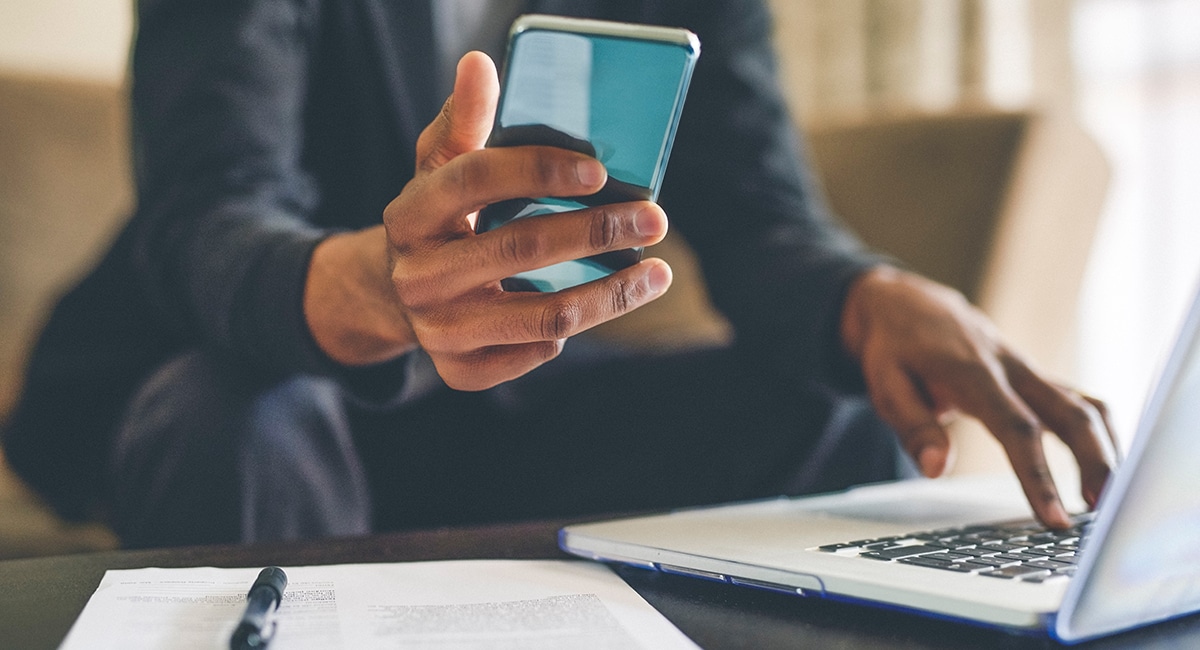 Managing a mobile computing environment was already complex enough at the beginning of this year. Then the coronavirus pandemic hit, driving many employees (and their mobile devices) out of the office and into their homes, limiting the visibility and control of IT teams.
Learn how CDW can help you manage and secure your mobile environment.
Most enterprises were already getting on board with unified endpoint management tools, recognizing the need for a common platform to help them manage their fleets of smartphones, tablets and notebook computers, along with associated mobile apps and content. But for organizations that were dragging their feet with UEM, 2020 has served as a wake-up call about the importance of these tools.
For organizations still looking for the right fit, here are four ways that UEM solutions can help navigate these challenging times.
1. Security
With the corporate network perimeter essentially disappearing for some organizations, enterprise IT managers are embracing zero-trust security concepts and practices. An effective UEM tool can enforce policies that require users to demonstrate that they are who they claim to be.
Beyond zero trust, patch management is one of the top recommendations from security professionals. It was difficult enough to manage patches before COVID-19, and now, with users working remotely, it's even more difficult to ensure devices are compliant with patching. UEM tools can help with patch management on devices with in-depth reporting and patch capabilities. Most UEM products also offer some capability to inform users when patches require a reboot and then schedule the reboot after hours.
UEM tools can help organizations maintain network security, even with nearly all of their employees working offsite.
2. Managing a Distributed Device Environment
Managing mobile endpoints can be deceptively difficult. We've seen a number of instances where a company has ended up with a drawer full of locked smartphones that were password-protected by employees who have since left the company. Maybe the IT department coordinates with the original equipment manufacturer once a year to get the phones unlocked. But by then, the devices have depreciated significantly and the company has missed out on months of potential productivity. With effective UEM tools, IT shops can easily manage device enrollment, push out appropriate apps and content to employees and redeploy devices to new users.
3. Onboarding
Until this spring, many IT shops provisioned devices to new employees onsite, then simply walked to the users' desks to deliver them. That's no longer possible, and more organizations are looking to UEM solutions to preconfigure devices for delivery to employees' homes. The devices arrive with the security policies, VPN connection and required applications already installed; users just need to enter their access credentials to get started.
4. Productivity
UEM solutions offer more than just device management. Often, they're packaged with single sign-on tools that give employees simplified access to all of their cloud applications — and also, often, to a catalog where employees can find all their internal applications, regardless of type. Having a single, unified catalog is extremely valuable, and especially helpful for small and midsize businesses. As with other features of UEM tools, productivity features automate processes that were previously done manually. That's more valuable now than ever.