4 Ways Healthcare Providers Can Speed Up Mobility Programs
To take advantage of today's applications, hospitals and other organizations must streamline their processes for provisioning and deploying devices.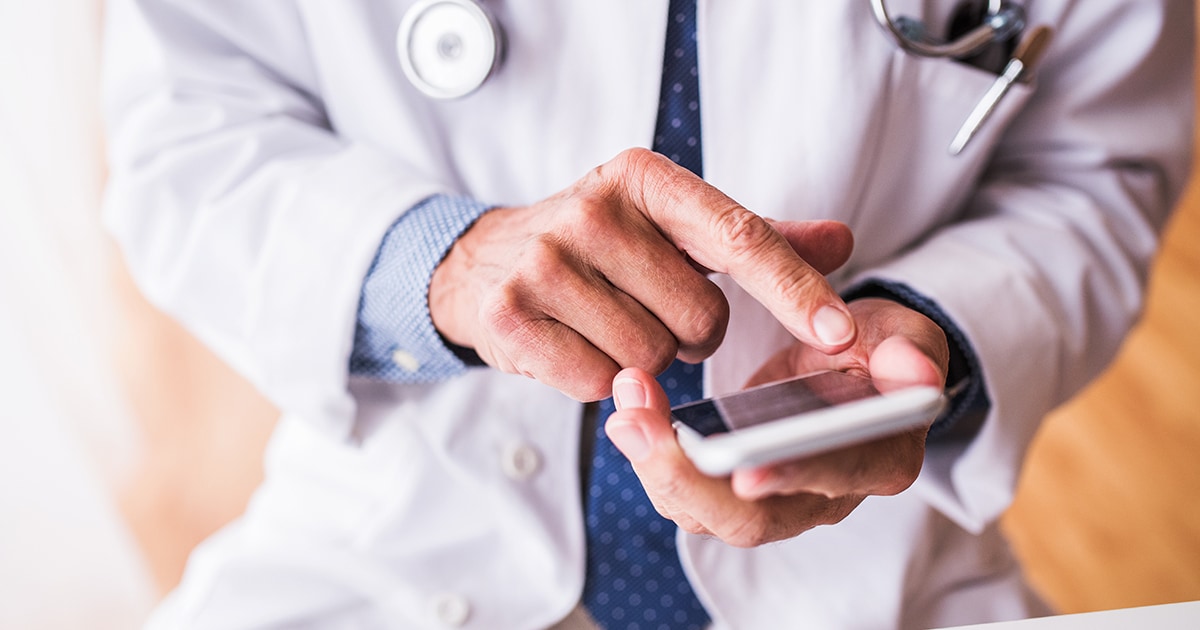 Mobile and desktop applications are rapidly becoming a central part of healthcare delivery. When used effectively, these tools can help clinicians and other healthcare professionals to create a better patient experience and improve health outcomes, all while providing the level of security that hospitals need to protect patient data and comply with HIPAA and other regulations.
But these applications are only as good as the devices that run them. In healthcare, around 70 percent of organizations leave desktops in the field for five or more years, with some even continuing to use the same hardware for seven years or more. Often, these older devices have trouble integrating with today's electronic health record systems and also lack the ability to take advantage of modern wireless speeds. As a result, users frequently become frustrated, and the patient experience deteriorates.
By simply getting newer devices into users' hands more quickly, healthcare organizations can improve both the patient and provider experience. Here are four ways organizations can speed up device provisioning and deployment.
Vendor Device Enrollment
Tools such as Microsoft's Windows Autopilot provide a way for organizations to provision devices instantly. When users power up their devices and enter their credentials, they have ready access to all of their applications.
Especially for large and growing hospitals and health systems, these tools are crucial for freeing up IT resources and preventing delays in device deployment.
Mobile Device Management
For years, organizations used high-touch provisioning tools that worked well for devices that stayed on hospital campuses. But with an increasingly distributed and mobile environment, healthcare organizations need to be able to push updates and patches to devices no matter where they are.
Enter mobile device management and enterprise mobility management. These tools give organizations the ability not only to quickly push out apps and updates, but also to monitor and manage their mobile environments. For example, Microsoft has built management tools directly into its Windows 10 operating system, enabling administrators to manage devices and applications on a broad scale.
Reprovisioning Tools
Device downtime translates into unproductive time. When users experience software problems, they often have to submit tickets to the help desk and wait for IT staff to show up to wipe and reset their devices. Now, reprovisioning systems can automatically — and remotely — restore devices. As a result, users get access to their devices more quickly, and IT professionals can turn their attention to other issues.
Device as a Service
Practically everything in IT — from analytics to storage to email — is now available as a service. Increasingly, organizations are adopting this subscription model for their device environments via Device as a Service programs.
With DaaS, a vendor or third-party provider takes responsibility for provisioning, deploying, managing and even disposing of devices. These programs essentially turn hardware costs into predictable operating expenses, while also simplifying management and speeding up deployment. Perhaps most importantly, DaaS sets organizations on a path for timely device refreshes, ensuring that they'll never again be hampered by outdated hardware.
Learn more about how CDW's solutions and services can help you provide better healthcare.
This blog post brought to you by: