3 Steps for Implementing Video Collaboration Technology Effectively
To ensure that video collaboration deployments deliver the expected results, organizations must skip shortcuts and embrace careful preparation.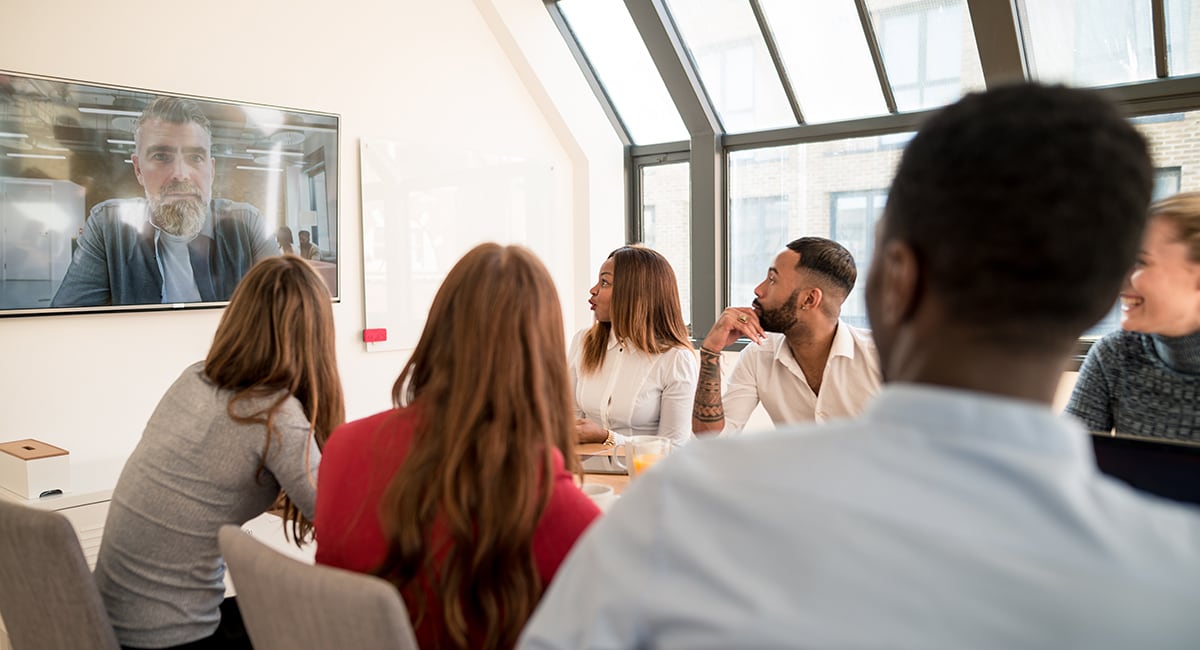 When I'm working on a project around the house, my children often observe me as I plan and measure, spending hours preparing before I ever cut a board or a wire.
"You're sure not lazy, Daddy," they'll tell me.
"I'm the laziest person you'll ever meet," I always respond. "I never want to do a job twice."
This principle is one that organizations embarking on new IT initiatives should keep in mind. In particular, I see enterprises rushing to implement video collaboration systems. Their enthusiasm makes sense: By pushing more communications to video, organizations can boost the productivity of meetings, improve employee engagement and generally make it easier for their (increasingly remote) workers to collaborate. Perhaps due to the simplicity of consumer video solutions, many business leaders assume that deploying a video collaboration system is just a matter of buying and installing the latest equipment. In my experience, however, the organizations that have the greatest success with video are those that take the time to get it right — through planning.
When deploying video collaboration, business and IT leaders should be sure not to skip several important preparation steps.
1. Define Your Video Collaboration Goals
It may seem obvious, but too many organizations are in such a hurry to deploy video that they completely gloss over the "why." When business and IT leaders pause to define their goals, they're better able to select solutions that will help them to meet their objectives. With a little planning, they can design the technology around their workflows rather than the other way around.
Leaders should ask themselves which employees are going to use a video collaboration solution, how they'll use it and with whom they'll be communicating. Once the planning conversation reaches the level of specific technologies, stakeholders should look carefully at what sort of deployment, support and management each potential solution will require.
Don't forget to involve line-of-business stakeholders in these planning conversations. They're the ones who will be using video solutions on a daily basis, and gathering their input at an early stage can prevent problems later on.
2. Meet the Need for Project Management
The musicians of the New York Philharmonic are all professionals at the top of their games. And yet they would never take the stage together without the help of a conductor.
That's how I feel about project management for large IT implementations. Some organizations seem to think of project management as an unnecessary added expense. "Why can't the engineers just figure things out themselves?" they sometimes ask. But that's like asking why a conductor is needed to control the pacing of a piece and help musicians execute a cohesive, unified performance.
During any video collaboration deployment, changes are certain to occur that often require change orders. Deliveries will be delayed or rerouted. Coordination is required between the delivery of new furniture, the mounting of displays and other logistical tasks that are outside the purview of the engineer. A seasoned project manager can help organizations navigate these speed bumps and keep projects on schedule and under budget.
3. Provide User Training for Optimal Results
Today's video collaboration solutions are designed to be intuitive, but that doesn't mean users don't need training. In fact, the move toward systems with a "one-button" design actually requires users to know more about the systems they're using; that one button can have different functions at different points before, during and after a call. This is called being state-specific.
Recently, I worked with a customer who wanted to cap end-user training at 30 minutes per user for an all-new collaboration experience: voice, video, conferencing and messaging. I knew that no one in the organization would be happy with the results. I suggested it was better to forego the training than to do it less than optimally. Ultimately, the customer's team agreed, and we provided the training unabridged. As a result, employee satisfaction scores were off the charts, and the company has asked us to come in again and conduct additional training for some of its existing systems.
Don't think of training as the icing on the cake. Really, it's part of the cake itself. Without proper training, users will never fully use the video collaboration system. And if employees aren't fully using the system, an organization isn't getting the highest possible return on its investment.
Want to learn more about how to better implement video collaboration solutions? Read the CDW white paper "Deliver the Modern Meeting Experience."