3 Key Challenges for the Evolving Internet of Things
IoT is diverse, data-rich and full of potential. Here's what to look for in the next phase of its maturation.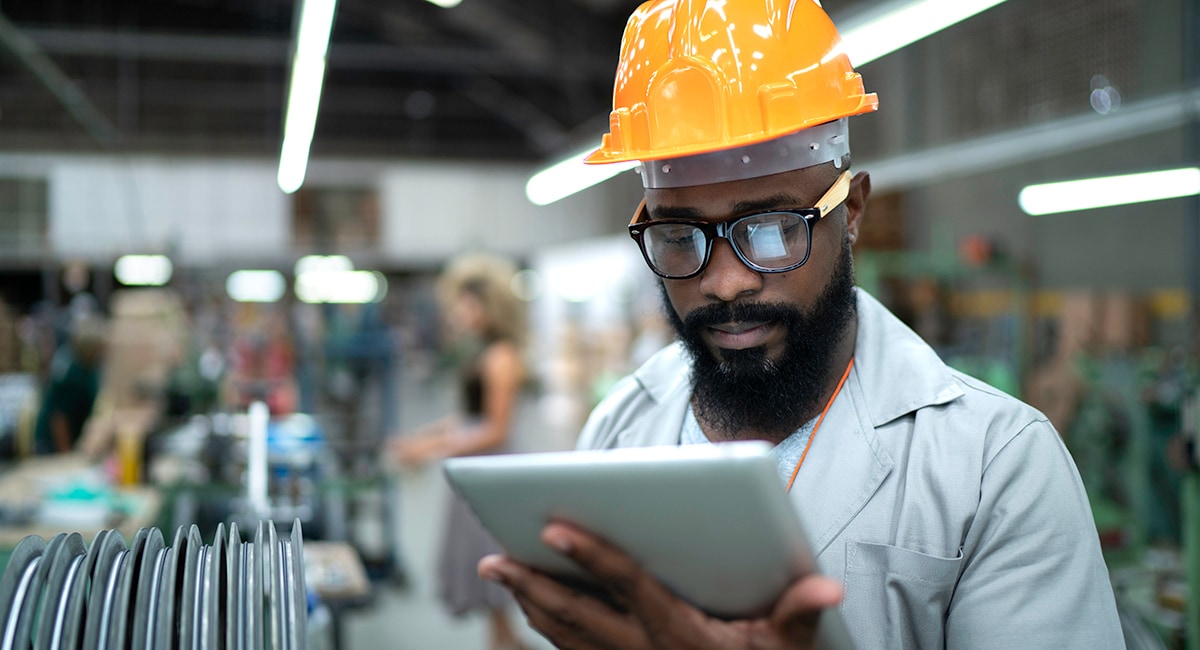 Use cases for the Internet of Things have diversified quickly, but most applications are designed to achieve one (or more) of the following objectives: obtaining data for data-driven business decisions; having the capability to remotely control and monitor assets, such as digital signage or city lighting; and automating operations, such as a manufacturing production line.
Learn how CDW's Internet of Things solutions and services can help you transform your business.
Traditionally, the network infrastructure that supports business is focused on indoor switches, routers and access points. With the IoT revolution, often that's the initial plumbing required to connect sensors, physical machines and wireless devices to the network. In recent years, companies have begun to expand the enterprise infrastructure and reach outside of the four walls of the business, leveraging IoT technology to work in new spaces that were previously unconnected — for example, with switches and routers hardened for outdoor environments connecting mobile devices back to business applications. Whether it's controlling, monitoring or automation that's needed, we're no longer limited by building boundaries.
Advancing IoT yet again brings up three major challenges, and that's where we'll see a new wave of technological evolution.
Security of Data and Devices Is the Top IoT Concern
When we start connecting devices and layering on infrastructure that extends beyond the walls of the enterprise, security quickly jumps to the top of the list of IT priorities. IoT is a wonderful tool, but it increases our attack surface, so we need to ensure that exposure doesn't affect critical business areas or compromise sensitive information. Businesses need IoT client devices, such as sensors and controls, to be inexpensive to justify their use. However, that can come at the cost of device security, as often they aren't as robust as we've grown accustomed to.
Accordingly, network segmentation and access control are a major focus at this phase of the IoT journey. That means segmenting, for example, the plant floor, manufacturing and outdoor field spaces from the enterprise spaces, or having the ability to identify connected devices, determine what they need to talk to, and be able to lock them down on a device-identity basis with the exception of essential communications. We don't want devices to compromise internal data, and we don't want devices to compromise other devices.
Room to Grow as Organizations Seek to Extract Data for Analytics
A second challenge is improving our ability to extract data from IoT systems. It's still difficult for companies to provide an out-of-the-box solution that makes it easy for customers to pull out the data they need. To some extent, companies may be left to their own resources to get the desired data and figure out how to do something useful with it.
In many cases, the answer is to hire a software developer who can build that capability. Over time, a more sustainable solution will involve the maturation of commercial analytics tools that make it easier for organizations to access data from sensors and devices, and making use of them in a templatized way. This development is ongoing, and I'm confident that's something we'll see on the market increasingly, as data analytics companies continue to build packages that allow organizations to derive immediate value from IoT initiatives.
Asset Monitoring Solutions Will Improve Management and Data
Asset monitoring is the third area where I predict we'll see advancement. We already have some solutions on the market designed to address that need, such as Cisco's Industrial Network Director and the company's IoT Field Network Director. These software platforms facilitate the management of IoT devices internally and in the field. Often, asset monitoring is closely related to the data access challenge, so it will be imperative to create another layer of management to facilitate these processes.
The IoT is an exciting technology, and companies are still dreaming up new possibilities. We haven't even started to realize its full potential — but that will change as we continue to refine the technology and overcome the challenges.