Virtual Desktop Infrastructure: How to Get It Right in 2020
The challenging business environment brought on by the coronavirus pandemic demands a new approach to VDI.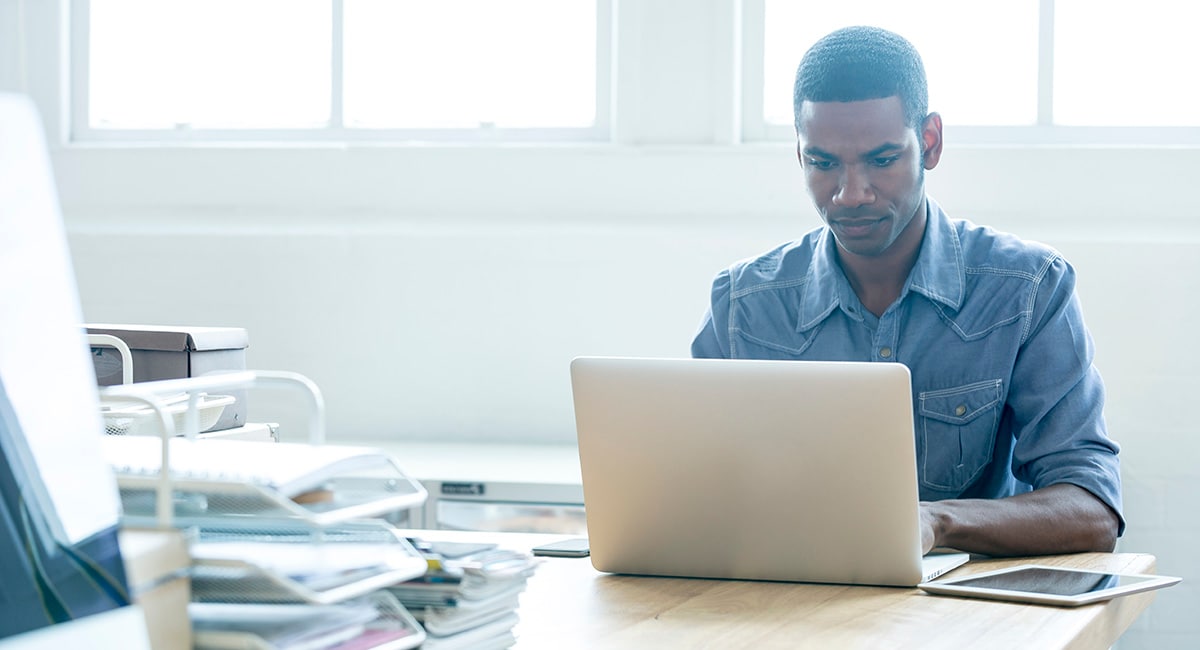 When many businesses shuttered their physical offices and sent employees home in March, IT departments scrambled to scale up their virtual desktop infrastructure (VDI) environments.
Learn how CDW Amplified™ Infrastructure services can help you implement technologies such as VDI.
At the time, the priority was getting users set up with remote access to the work resources they needed as quickly as possible, so IT departments largely received a pass for skipping the time-consuming steps that would have made their environments more efficient. But now that remote work is the "new normal" for many organizations, it's important to take a step back and optimize those virtual desktop environments.
Business and IT leaders looking to build out VDI environments that work for their organizations should follow these best practices.
Bring in Outside Voices
It may be cliché to say "you don't know what you don't know," but that's because it's so often true. Even knowledgeable, experienced internal IT staffers may lack the expertise that comes from working with dozens of companies of different sizes across a number of industries. In our experience, the organizations that see the greatest success with their VDI implementations are those whose leaders receive guidance from trusted partners.
Avoid a One-Size-Fits-All Approach
Effective VDI implementations are the result of custom environments, not one-size-fits-all solutions. Even within a single organization, users all have different ways of working, along with different resource needs. Organizations need to take this into consideration when designing their VDI builds. In our conversations with business and IT leaders, we start with broad questions about operating systems and compatibility issues, then we drill down into exactly how employees consume IT resources. That level of detail is necessary for an effective custom VDI environment.
Measure Twice, Cut Once
The success of nearly all IT initiatives, and particularly VDI deployments, depends heavily on planning. Get that early piece of the process wrong — or, worse, skip it — and your organization and users will be struggling with virtual desktop problems long after the implementation is complete. It's important to remember that VDI isn't about merely translating the computing power of your physical machines into a virtual environment. Rather, you want to use your organization's actual consumption of resources as a sizing guide for your virtual resource pool. By accurately measuring current use, business and IT leaders can size their VDI deployments appropriately, avoiding situations where they either overspend on resources or underpower their environments.
Know Your Data Center Strategy
Cloud desktops and on-premises VDI deployments both offer different advantages. What's important is that organizations have coherent data center strategies in place to guide admins on placing new resources. Interdependencies between different systems may make the enterprise data center a better fit for some organizations, while others may be better off taking advantage of the elasticity offered by the public cloud.
Monitor Performance
Finally, a VDI deployment isn't a one-time event. It's important for organizations to track use and respond to varying demands. Even the release of a new operating system may increase utilization by 3 to 5 percent — a significant consideration in an environment with hundreds to thousands of virtual desktops. And, as the past few months have illustrated vividly, an organization's entire business environment can change literally overnight.