The New Reality of Virtual Desktop Infrastructure
VDI is getting easier to implement and manage, with new options ensuring a high-performance user experience.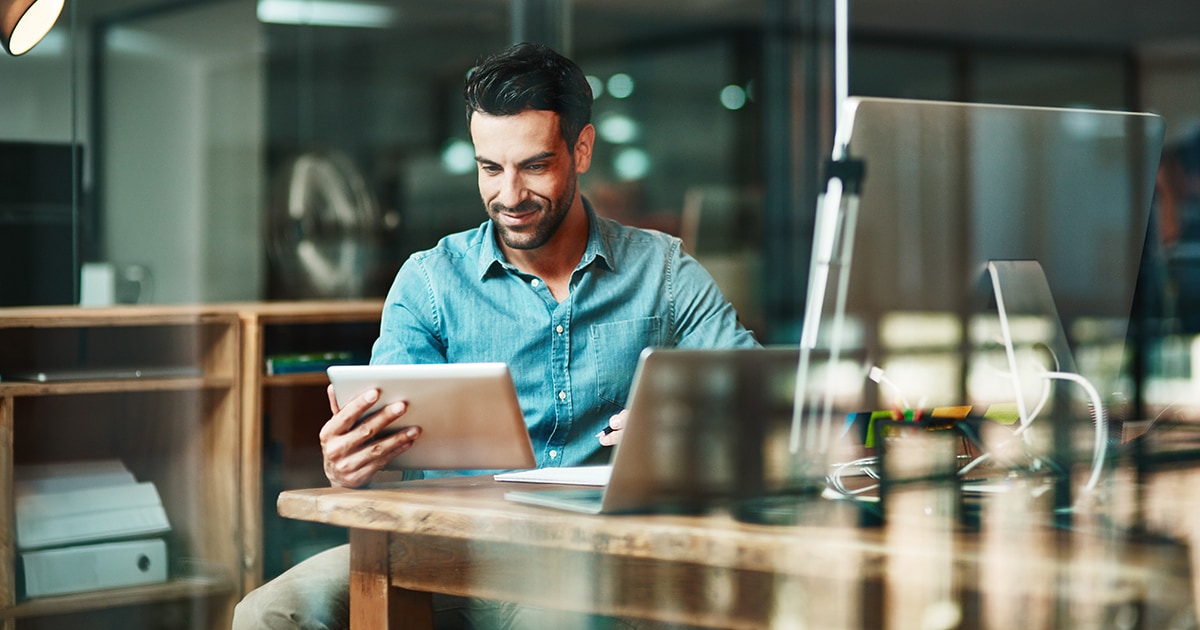 Newsflash — just because something can be delivered "as a Service" doesn't necessarily mean that it should be. Desktops are a case in point: Enterprises frequently migrate to Desktops as a Service (DaaS) because they reasonably assume that anything delivered from the cloud is going to be less expensive than what their IT departments can provide internally.
But often, these organizations wind up with monthly DaaS bills that are higher than expected. And it's often those surprises that then drive them to virtual desktop infrastructure (VDI), whose total cost of ownership can be 20 percent less than DaaS, according to Gartner.
In other cases, IT staff may go with DaaS because they believe they don't have the expertise to implement VDI. That's a misconception, too. VDI vendors have recognized the need for simplified solutions, so they now offer hyperconverged, appliance-based products that enable easy, low-touch deployment and management.
If you're debating how to cut desktop-related costs without sacrificing user experience, it may be time to take a close look at the benefits of VDI implementation. When you do, here are a few key considerations to keep in mind.
Analyze Workstyles to Ensure a Great VDI User Experience
With legacy VDI solutions, boot storms overwhelming the network and degrading the service were a common complaint. These occurred when hundreds or thousands of employees signed into their virtual desktops at the same time, hampering the user experience. That's rapidly becoming a nonissue thanks to two trends: the plummeting cost of flash memory and the rise of hyperconvergence, in which cores, memory and other resources can scale linearly to meet demand.
Today, rightsizing VDI is more about the types of workloads and the volume of users for each one. These factors determine, for example, whether an organization may need to supplement a VDI platform with a graphics processing unit.
If a sizable number of employees work with multimedia or CAD files, for example, a GPU will maximize productivity and improve the user experience. Other employees, who work primarily with Word and Excel, can reap the benefits of VDI without GPU support. CDW works with partners such as NVIDIA to identify these types of organization-specific needs, thus ensuring that each client's VDI implementation scales gracefully and cost-effectively.
With VDI, a Better User Experience Means Better Security — Even for Remote Workers
A benefit of  VDI includes helping to beef up security, starting with greater control over who has access to what. VDI's use of thin clients and encrypted connections goes a long way toward limiting and controlling access. VDI also gives IT more control over the user experience, which also affects security: The better the experience, the less likely employees are to look for a work-around that can create security risks.
These and other benefits of VDI extend to branch offices and remote workers. One common question about VDI is whether remote employees will complain about lag time because their desktop image is coming from the cloud. No longer an issue — today's hyperconverged solutions make it easy to deploy and remotely manage VDI environments at branch offices, where they provide a low-latency, high-performance experience. Bottom line: Implementing VDI is a win-win for employees and IT alike.
Visit CDW.com/Citrix to learn more about VDI solutions.
This blog post brought to you by: