The Benefits of Video Surveillance Go Far Beyond Worker Safety
Enhanced analytics enable factories to boost security, productivity and efficiency.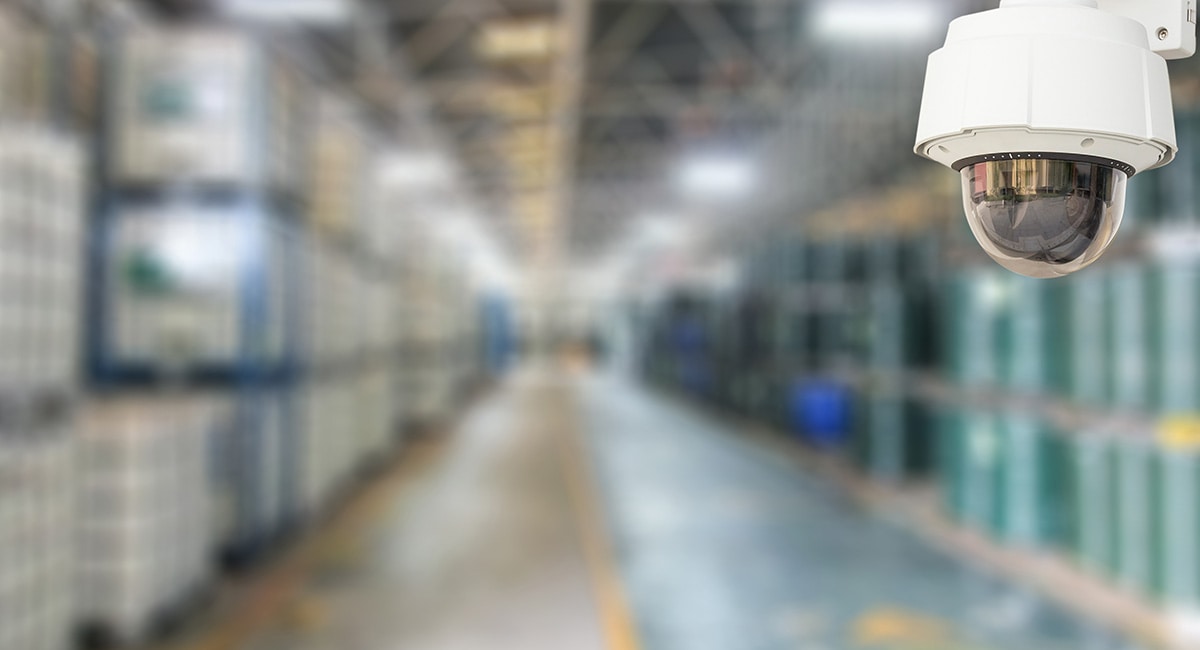 Enhanced video surveillance systems play an increasingly important role in industrial environments, allowing organizations to leverage the power of machine learning to boost operational efficiency, reduce breakdowns and increase the effectiveness of preventive maintenance programs. Video surveillance technology also brings powerful new capabilities to the world of workplace safety, reducing the likelihood of accidents and quickly detecting safety incidents that require immediate attention.
To learn about the effects of modern video surveillance technology, read CDW's white paper "How Enhanced Video Surveillance Boosts Manufacturing."
Video surveillance systems have gone through a groundbreaking transformation over the past decade with the arrival of the Internet of Things and artificial intelligence capabilities. The hard-wired cameras and analog recorders of years past are gone, replaced by IP-connected and digitally enabled cameras that can go anywhere that's reached by a wired or wireless network connection. These systems then feed live streaming video data back to a centralized security system that is capable of not only simple recording but also of applying modern video analytics techniques to that video. Security guards no longer need to constantly monitor live video and can now depend on proactive alerts from the video surveillance system to notify them if something is amiss.
As enhanced video surveillance (EVS) technology has proliferated through industrial facilities, business and technology leaders have realized that these tools also have broad potential applications in the world of workplace safety. Like the security guards responsible for detecting intrusions, workplace managers faced an almost insurmountable task of identifying unsafe conditions and correcting them before an accident led to injury or property damage. Applying new analytics techniques to the video streams provided by the surveillance system allows managers to receive the same type of proactive alerting for safety issues. Powered by artificial intelligence, these analytics systems interpret what's taking place on the video and alert stakeholders of issues that require attention.
Practical Manufacturing Applications for EVS
The industrial workplace of tomorrow, supported by video-enhanced safety systems, can improve the safety, security, productivity and efficiency of manufacturing environments. By leveraging existing physical security investments for new purposes, EVS systems are able to:
Conduct environmental monitoring by tracking air quality and detecting the presence of dangerous chemicals with IoT sensors.
Perform visual inspections to monitor the quality of both raw materials entering a plant and finished goods leaving the facility.
React to production line situations by detecting line congestion and automating stoppage procedures to avoid unsafe situations.
Automate vehicle gate entry procedures through license plate recognition and integration with access control systems.
Identify potential injuries with automated fall detection and post-incident video review capabilities.
Monitor and respond to security incidents from a centralized physical security platform.
Improve asset protection and loss prevention capabilities by continuously monitoring inventory and equipment in a facility.
Monitor workers for unsafe behaviors, providing managers with real-time alerts if an employee crosses into unsafe or restricted areas of a facility.
Implement thermal monitoring of equipment to detect rising temperatures that may predict impending mechanical failure.
These improvements are only the beginning. Enhanced video surveillance technology can improve the safety, efficiency and effectiveness of industrial facilities in many ways.