Article
Prepare for the Future of Fraud Detection Today
Put a stop to fraudulent transactions with the power of artificial intelligence (AI) driven by high-performance computing (HPC). See how this high-powered IT solution can be put into action to protect your organization from massive financial losses.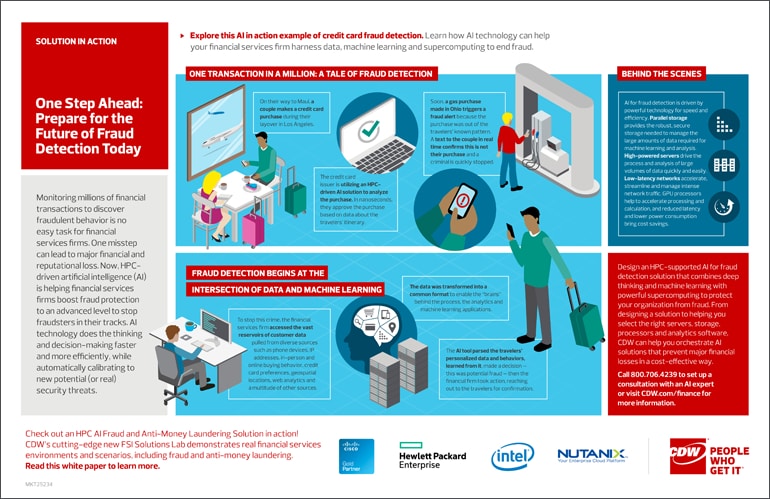 Preventing fraudulent transactions requires monitoring and instantaneously analyzing massive quantities of data, then taking immediate action to stop malicious activity while also anticipating new security threats. 
The advanced technology of AI driven by HPC combines deep thinking and machine learning with powerful supercomputing to get the job done.
Check out our Solution Spotlight to learn more.
CDW has the expertise and technology partnerships that can help you prevent massive financial losses with an AI HPC solution that delivers powerful results for every type of financial services firm.
A hybrid cloud solution can increase storage capacity while maintaining flexibility to meet the demands of future workloads.
Salt Lake Community College relies on APC's power and cooling technology to keep its Center for Arts and Media data center humming.
Citizens demand a responsive government that meets their needs. Updated solutions can help agencies meet this challenge.