Article
FinTalk Report Summer 2016
IT Insights for the Financial Services Industry
No matter what financial services category your business falls into, regulatory compliance continues to be top of mind for banks, credit unions, capital markets and insurance providers. Adhering to regulations can be a strain on both staffing and budget resources. 
In this FinTalk Report, we take a closer look at the latest findings on this topic and learn more about how fintech companies are shaking up small business loans, especially in the community bank industry.
This issue of the FinTalk Report is filled with the best practices that both your peers and current industry leaders are applying to get ahead. Additionally, we'll share more on upcoming trends like blockchain that are gaining momentum in the financial services industry.
Our dedicated CDW Financial Services account team and solution architects can help address your technology challenges with customizable solutions and services.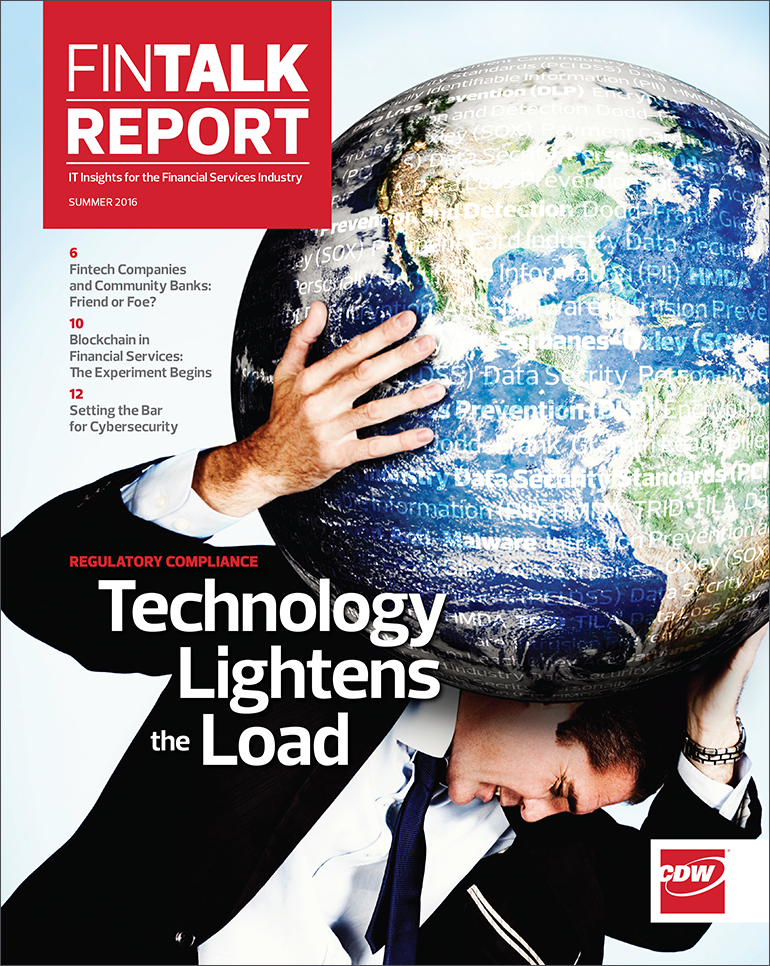 A hybrid cloud solution can increase storage capacity while maintaining flexibility to meet the demands of future workloads.
Salt Lake Community College relies on APC's power and cooling technology to keep its Center for Arts and Media data center humming.
Citizens demand a responsive government that meets their needs. Updated solutions can help agencies meet this challenge.